Woman Only Finds Out She's Pregnant While Giving Birth in Viral TikTok
A TikToker went viral for relaying the story of how she didn't know she was pregnant until she was already in labor.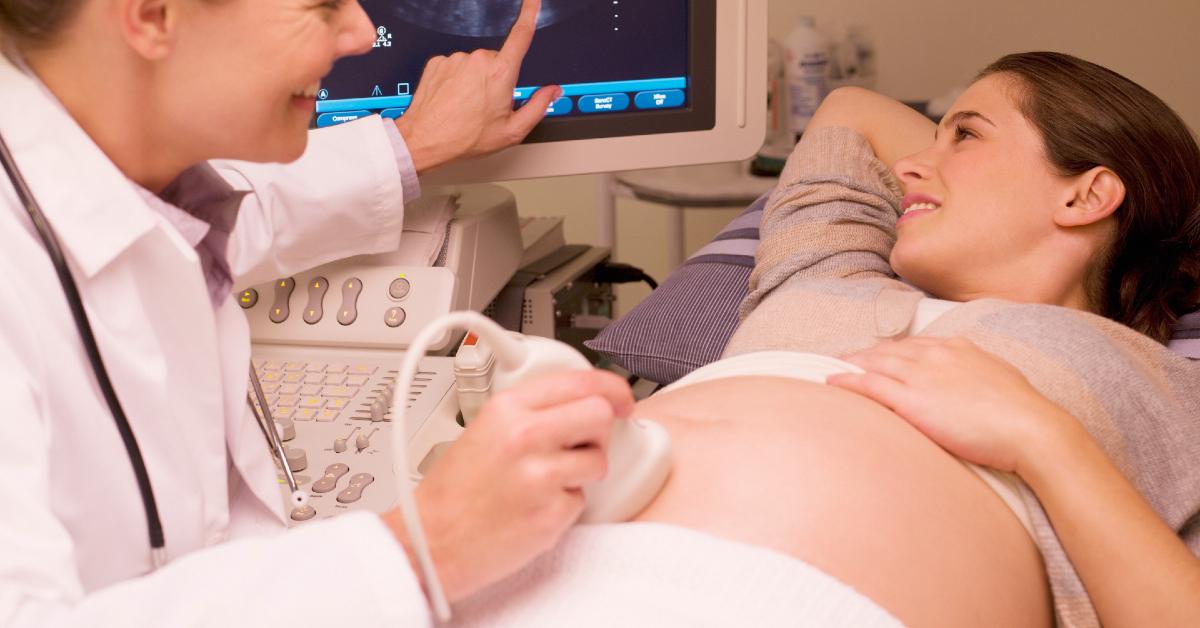 While it might sound like something straight out of a movie or TV show (in fact it was a big part of the storyline from Mad Men season 1), there are real-life stories of folks who had no idea that they were pregnant until it was time for them to give birth. Heck, there was an entire reality TV series literally named I Didn't Know I Was Pregnant that featured folks who were unaware there was a gestating fetus inside of them until the 11th hour.
Article continues below advertisement
Having a child changes your life drastically, and it's enough of a challenge even when people have several months to prepare, so one can only imagine how jarring it must be to discover the day of delivery that you're going to be a parent. But that's exactly what happened to TikToker Kayla Nicole Simpson when she found out that her "cyst" was actually a child.
The young mom went viral on TikTok in a clip that gained some 16 million plus views where she gave a brief rundown of the incident. In the video, she dances with her 1-year-old in her arms and in a series of text overlays divulges what happened. "I was a sophomore in college @ a party," she begins.
Article continues below advertisement
"9 months later, I went to the hospital thinking I had appendicitis...Doctors didn't know what was wrong in the E.R....While they were doing an ultrasound my mom saw something familiar on the screen...Seconds later I started screaming in pain and the doctor ran in..."
Article continues below advertisement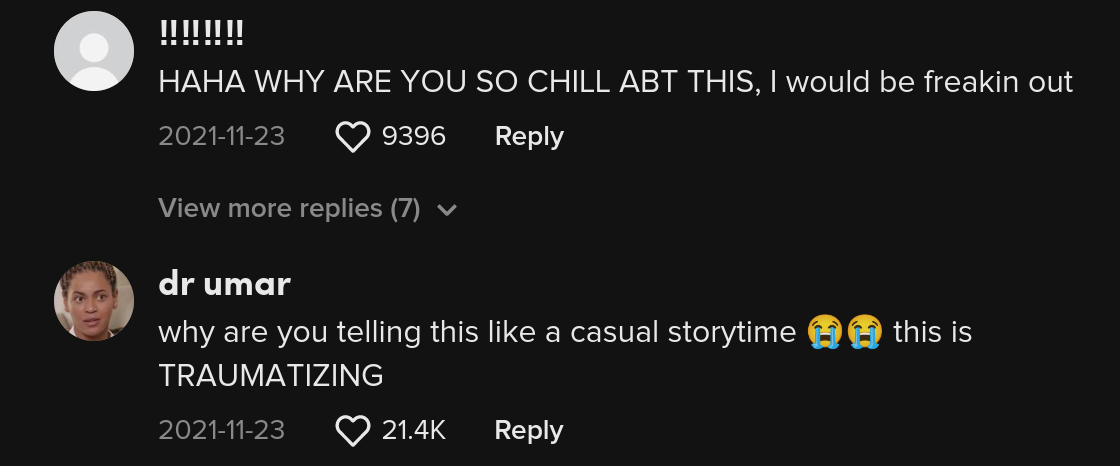 She continued, "It was a head!! I was rushed up to give birth. I pushed her out 15 min later in 3 tries...I had no bump, my period and was the skinniest I've ever been...Came home 2 days later with a perfectly healthy baby and my best friend...She's now about to turn 1 and we are doing amazing!"
Article continues below advertisement
Kayla divulged more information about what went down in another video she posted shortly after her daughter Madison's birth. "Story time of how a frat baby came to be," she said. "My brother's feeding her right now. I don't even know how to start this...so basically on November 7 around 12:30, I had really mild period cramps and then they got really bad like 30 minutes later, so then I called my mom up thinking my appendix is bursting."
Article continues below advertisement

As we know now, it wasn't her appendix that was causing the problem. "Cause I'm bleeding a lot it just hurts so bad I could barely talk I could barely move." She said although the pain was really bad, she was still able to walk and wasn't completely incapacitated and both her and her mother went to the E.R. where she got an ultrasound.
Article continues below advertisement

The doctor didn't think she was pregnant, did a cursory check of her stomach but didn't think it was her appendix, he said "maybe you have a cyst" or a hernia and ordered an ultrasound. "Next thing I know I'm screaming in pain and you see like little feet on the ultrasound and I start screaming so loud so then the doctor comes in looks and I am ten centimeters dilated."
Article continues below advertisement

"I was then rushed up to labor and delivery and then 15 minutes later....frat baby entered this world." Kayla went on to say that she "didn't really have pains" and the previous day she worked a double shift at her job and was on her feet for 12 hours and didn't have an issue. She added that her contractions only started about an hour or two before her daughter was born.
Article continues below advertisement

She called her baby a "miracle child" because Kayla said she didn't have a bump and her period ended two days before she was born. "She's like perfectly healthy, she's completely fine and I'm healthy, she's healthy...everybody's great."
Article continues below advertisement

TikTokers who saw her initial video were shocked at how "chill" she was about the experience and said with others remarking this would be a "nightmare" scenario for them with others quipping that they immediately took a pregnancy test after watching the video. Many applauded her for seemingly taking the massive change in her life in such a seemingly positive way.