A Woman Was Fired From Walmart After 16 Years Because of a TikTok
A woman was fired from her job at Walmart after 16 years. She recently reposted the TikTok that allegedly got her fired in the first place..
Platforms like TikTok are no strangers to their users sharing disturbing insider information on some of the harshest industries. A Domino's delivery driver posts constantly about the tips she receives (or doesn't receive) on her various shifts. An Instacart shopper recently put a customer on blast for trying to illicit a refund under false pretenses for a ridiculously large order. However, this kind of behavior runs the risk of being seen by higher-ups who may feel compelled to take action.
Article continues below advertisement
In recent news, a Walmart employee was fired from her job after reportedly working there for over 16 years. According to the former Walmart coach, she was fired over content posted to TikTok exposing some harsher aspects of working retail at the big-chain store. Keep reading for more details on this former Walmart worker and the exposé TikTok that supposedly got her fired.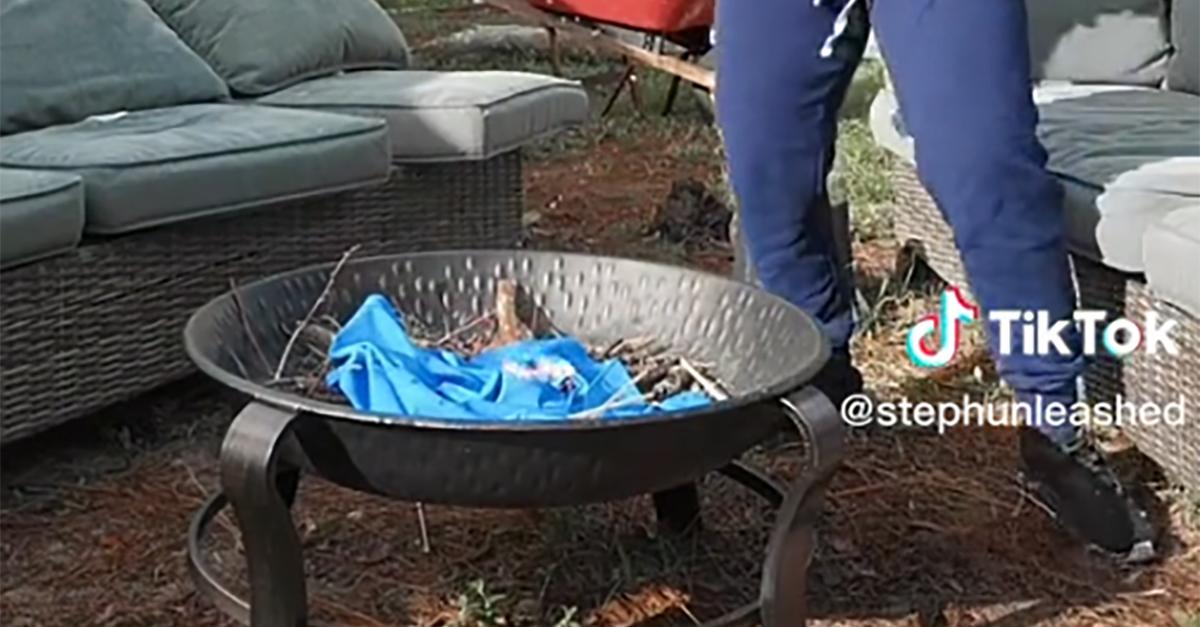 Article continues below advertisement
A woman was fired from Walmart after 16 years because of her TikTok posts.
The former Walmart employee, who goes by @stephunleashed on TikTok, previously held the position of a store coach. According to Walmart's career website, a coach "supports their team by making sure their goals align to the goals of the business. They communicate with leads about their team's performance and plans on how to improve the business performance."
Apparently, a coach's role to "communicate" doesn't necessarily involve sharing the store's more frustrating duties on TikTok.
Steph originally broke the news about her termination in a TikTok shared on Jan. 9, 2023. In it, she proudly tears apart one of her many blue Walmart employee T-shirts as she celebrates her subsequent freedom from the job.
In a follow-up post posted on Jan. 10, she shared "one of" the videos that reportedly got her fired. In this video, she chronicles "the worst inventory [she's] ever done" as she and her former employees painstakingly scan every product in the store.
Article continues below advertisement
According to Steph, she was running on only three-and-a-half hours of sleep at the time while she and the rest of the Walmart employees worked to complete their inventory.
Many users have commented on the video, baffled as to why Walmart would have her fired over the footage.
"Walmart fired you for what?" one user asked. "Showing off their 1990s scanners and explaining how inventory goes in every store in America? Wow."
Article continues below advertisement
Other users posited that it may not have been the content itself, but the fact that she was on her phone during work hours that got her canned.
One person commented, "Not condoning you getting fired, but Walmart probably has a social media policy that you may have breached by recording while on shift, [especially at the] back store."
Another person claims, "I was a manager at Walmart and I would have to stay on the teenagers about seeing their phones out. Constantly. Maybe it was the fact that you were on your phone while being paid."
For what it's worth, Steph certainly hasn't been shy in relishing not having to work there anymore. Many of her recent TikToks show her openly expressing the disdain she had for the job. In other videos, she can be seen disposing of or otherwise ruining her old work uniforms.