A Woman Manages to Miss Three Flights in a Row and the Internet Shames Her
A woman misses three flights in a row, and instead of being embarrassed by it, she decides to tell the world about her misadventures.
It's a rare day when we see a TikTok video we don't relate to. But in the case of TikTok user @facecination, whose name seems to be Sara, she has somehow made the most unrelatable video on the social media platform. She tells the story of how she missed a flight not once, not twice, but three times!
Article continues below advertisement
It seems unbelievable but she swears it's true. And while some commenters have thrown insults Sara's way, others have enjoyed the entertainment factor of her chaotic story. But how could anyone possibly miss THREE flights?!
Article continues below advertisement
Sara missed three flights in a row when trying to visit her sister because she mixed up the boarding time with the flight time.
After sharing the story, Sara told her followers that the crazy story did take place three years earlier, but she was still a full-fledged adult. It was her first time traveling alone, and because she got to the airport early, she decided to have some fun at the airport bar. We'll forgive her naivete for thinking airport bars are "fun" — they are simply a place to pass the time.
And while at the bar, Sara made a rookie mistake. She thought her boarding time was her flight time. In all fairness, airlines do make that a bit confusing! We don't really care exactly when we're taking off (especially since it's accurate maybe 1 percent of the time) but we do care when we are boarding. Even still, anyone who can read can figure out the boarding time.
Article continues below advertisement
Even if Sara didn't see the boarding time on her boarding pass, there are signs all over every airport with directions on when to go to the gate. Next to any flight, there's usually an update on the flight's status that will either say, "Go to the gate," "Boarding," "Last call," and sometimes, "Delayed." Just to say, if it were my first time at the airport alone, I'd have my eyes peeled at that screen.
Article continues below advertisement
So thinking she had time to spare, Sara saunters over to the gate only to learn that her flight had already boarded and was about to take off. The gate agents tell her to go to customer service to reschedule her flight. Kindly, customer service reschedules her for a flight four hours later. Apparently, there's no charge to reschedule a missed flight on most American airlines. Thinking she's at the right gate, Sara gets some food to pass the time.
But as flights to other places come and go at her gate, Sara realizes that something is up. She then notices that her flight is at a different gate on the other side of the terminal. She runs over and … misses her flight again. Womp, womp. Peel your eyes, Sara! The information is all around you!
Article continues below advertisement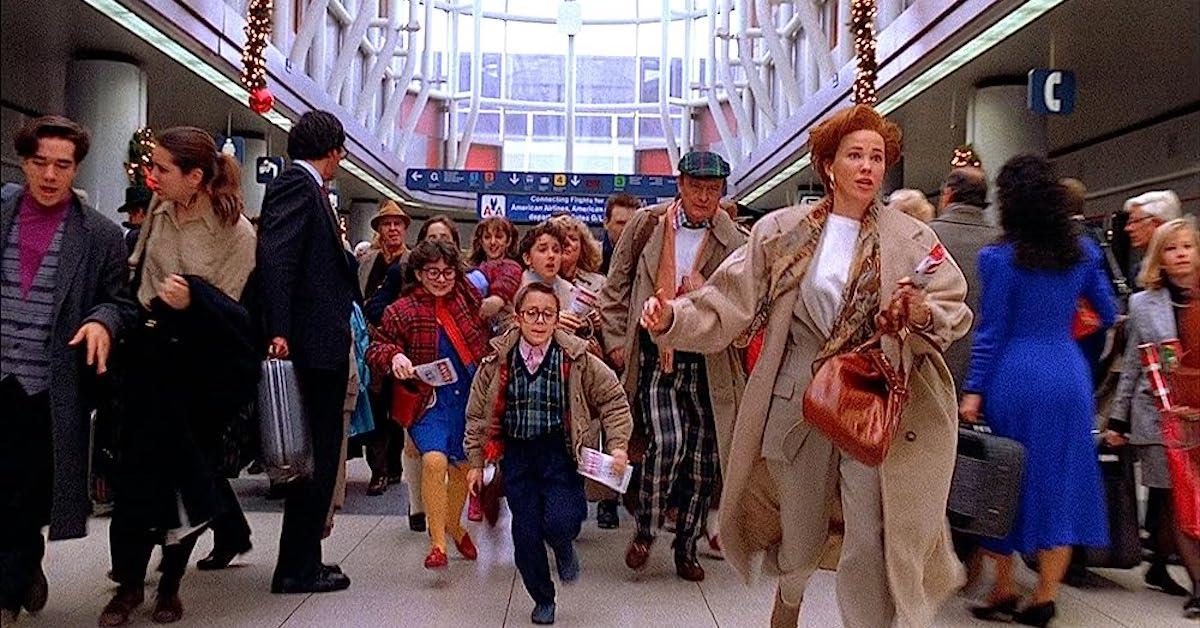 So, Sara is hoping that the third time's the charm. Customer service helps Sara out once again with another flight four hours later. This time, for some reason, her sister texts her that the terminal has changed, but Sara didn't notice in time, despite saying she paid attention. Knowing she'll miss the third flight, she makes her way over to customer service once more, who book her onto a fourth flight.
Article continues below advertisement
Finally, she makes it to her sister! Many of us would have given up by that point but Sara stayed strong. She must really love her sister to hang out in an airport for that long.
Commenters are criticizing Sara for missing three flights.
It may not be a super relatable story, but we've all done stupid things, right? Sara's just laughing about it now, and she shared her story so that others could laugh along with her! It's no reason to be mean. But it is reason to be bewildered. I've been on a lot of airplanes and somehow, I've never managed to miss a flight, let alone three in a row.
Article continues below advertisement
I'm not saying to get to the airport four hours early (like some of my neurotic friends), but just pay attention. Gates change, terminals change, and boarding times change … taking a flight isn't always easy breezy, even if an airplane does literally ride the breeze.
Article continues below advertisement
Hilariously, someone compared Sara's misadventure to Spongebob Squarepants attempting to take a bus, so Sara later shared the clip on her TikTok. She seems to enjoy the chaos of her story, but she does admonish those who insult and even diagnose her in the comments section. Sometimes we forget that silly TikTok stories are still told by real people.
The most enlightening comment is probably one that says, "gurll, it's OK to ask questions when you're unsure." That's great advice for anyone in an airport (or anywhere)! If you don't think you're at the right gate … just ask! There's a lot to learn from Sara's story, and as ridiculous as it is, we're grateful she shared it with the world.