"I Want the Job but Don't Want to Lose My Friend" — Woman Says Her BFF Can't Accept Her New Gig
What would you do if your friend took a job that went against your personal beliefs? Would you ditch 'em? Here's one woman's situation.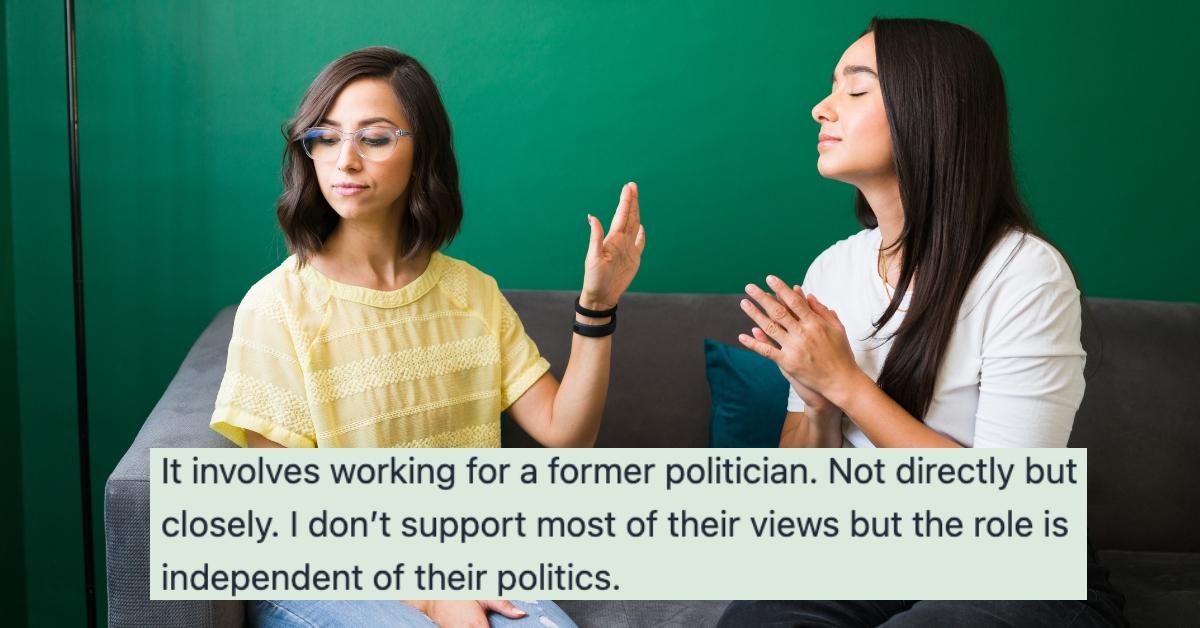 Imagine finding your dream job. Not only does it pay better than your last one, but it also involves getting to travel and meet some cool new people. And the best part is that the work itself fascinates you.
Article continues below advertisement
But hold on. Now imagine that your oldest friend has given you an ultimatum: If you take the job, she's out of your life.
What would you do?
That's exactly the conundrum that woman on Mumsnet is facing. Here's her story...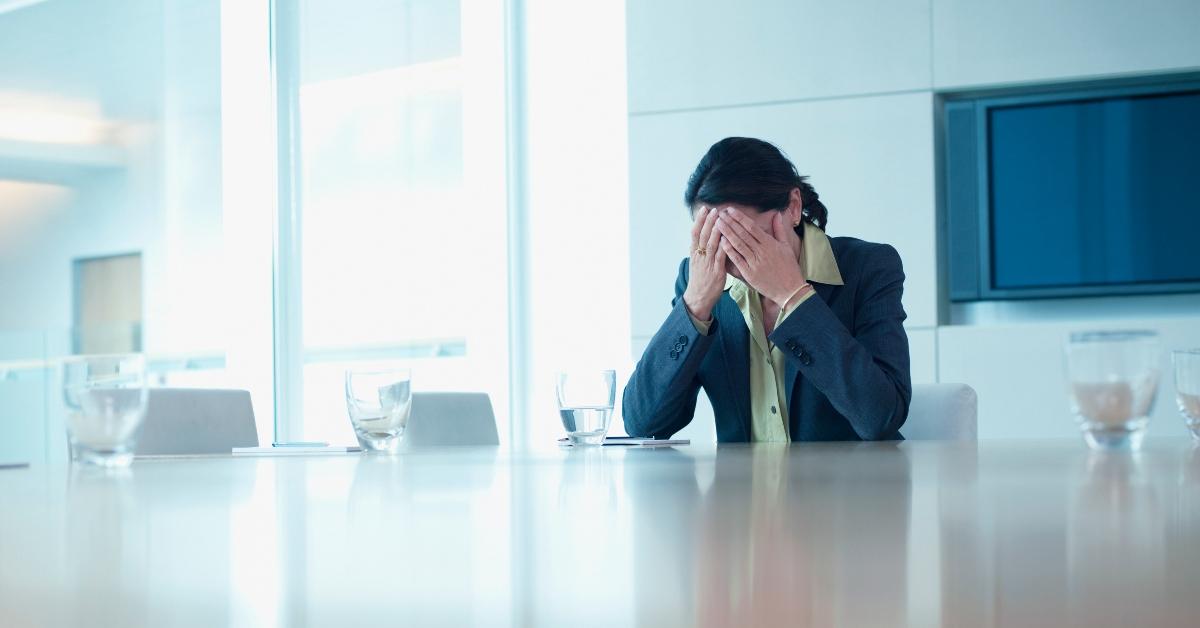 Article continues below advertisement
This woman is being forced to choose between her job and her best friend.
In a post on Mumsnet's "Am I Being Unreasonable" subforum, one woman (we'll call her Sally) asked fellow members for some advice on what she should do about her current predicament.
Sally found a new gig that pays 20 percent better than her previous one. She's excited at the prospect of getting to travel more for the job too, and she finds the work interesting.
Article continues below advertisement
"It involves working for a former politician," writes Sally. "Not directly but closely. I don't support most of their views but the role is independent of their politics."
But here's where it gets complicated.
"I have a small group of close friends. I told one friend and she's said she couldn't be friends with me if I took it, which has really dampened things." Sally explains. ".... I want to take the role but I don't want to lose one of my oldest friends. I'm really not sure what to do."
Article continues below advertisement
Here's what the internet says about it.
Fellow Mumsnet users responded to the woman's post with different opinions. Many of them encouraged her to take the job. Some had some choice words for the unnamed friend, too.
Article continues below advertisement
"Bye friend," wrote one user. "Sorry they're being pathetic."
"If their friendship comes with that kind of 'threat,' chances are they weren't that good a friend after all," said another.
"You take the job," another commenter declared. "Your friend is not a friend."
But it wasn't so cut-and-dried. There were some people in the comments section who sympathized with the friend, particularly because politics were concerned.
Article continues below advertisement
One person wrote: "Depends who, there are some that I couldn't work for because it would be wrong to take a wage from such a person even indirectly. Others I could even if I don't share their politics."
"I mean it depends who it is and what the job is really," wrote another. ".... Some people are so despicable I would seriously question the integrity of anyone who could choose to work with them."
Another user echoed: "If it is someone who stokes hate or is responsible for real harm, I'm probably on the side of your friend."
Article continues below advertisement
Most folks would agree that where politics are concerned, things can get tricky. It's no secret that friends and family have found themselves divided (particularly in recent years) over political beliefs.
On that note: Where do you stand in this debate? Should Sally take the job, or should she consider her friend's feelings first?