"It's Your Entire Day" — Woman Quits During Walmart Orientation After They Give Her the "Closing Shift"
In what might be the fastest time ever for quitting a job, one woman left during her orientation. She didn't wait for the company to treat her poorly.
I've always been good at holding onto jobs. Yes, I'm a hard worker, but a lot of it has to do with the fact that I'm an only child who grew up depending on myself to get things done. When some people picture an only child, they imagine a lone weirdo in a bedroom using their mother's makeup to paint a clown face. That does happen.
Article continues below advertisement
What they probably don't consider, is how a life of solitude can build strength, character, and a fear of failing. Beyond being an insufferable try-hard, it's that fear that keeps me going. I'm fueled by phobia. Incidentally, fueled by phobia would be an excellent name for a memoir. It's this anxiety that prevents me from understanding how one woman on TikTok could quit her job halfway through the orientation. She must have siblings. This is big sibling energy.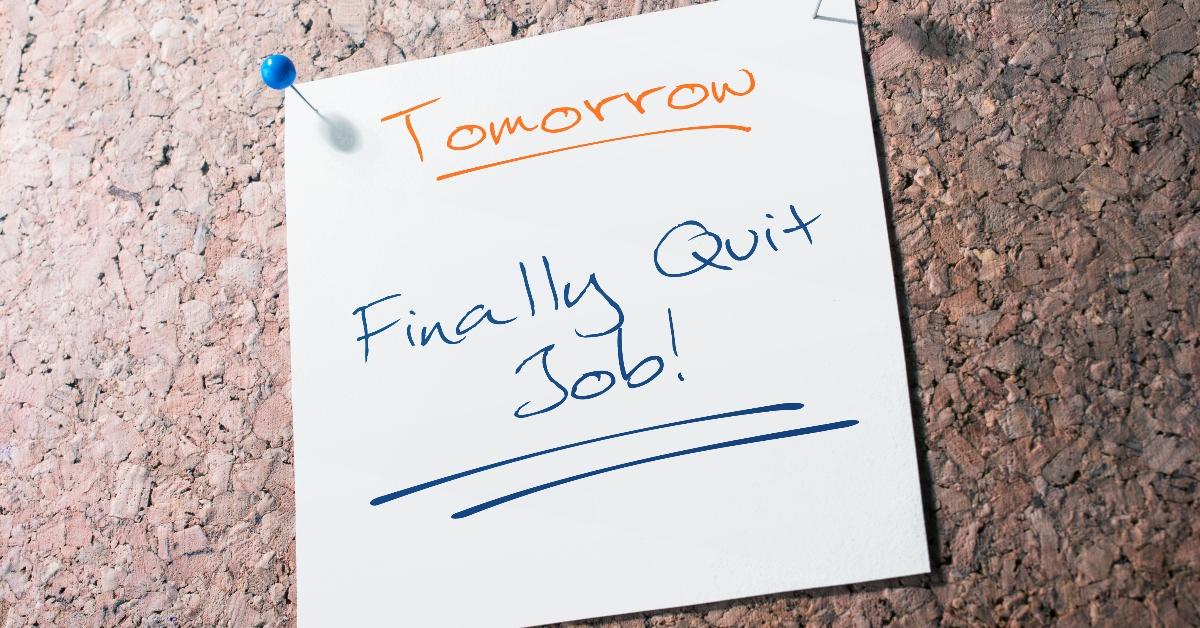 Article continues below advertisement
A woman quit a job before even making it through orientation.
She appears to be relatively young, although the older I get the harder it is to tell a person's age. I know Matthew McConaughey's character from Dazed and Confused disgustingly said he keeps getting older but girls stay the same age, but I just keep getting older. Period. I have no idea what anyone else is doing. I'm very busy aging.
Article continues below advertisement
The vibe Emma gives off in her TikTok journey is that her life is a little hectic. In one video, Emma is in the hospital after getting shot in her foot. That's also the day she found she was five weeks pregnant. That's a lot to handle!
Article continues below advertisement
In September 2023, Emma turned 21 and by the looks of it, she has already lived a lot of life. Her son was almost one, and she was lifeguarding at a community pool. Other than the occasional video about changing up her hair, little is known about Emma until one fateful day when she decided to stand up against corporate America.
Standing in her home while wearing a Walmart vest, Emma recorded a TikTok barely detailing how she just quit during orientation. It wasn't the prospect of standing in an aisle while fluorescent lights sucked out her will to live, it was what was being offered.
Article continues below advertisement
Walmart wanted Emma, a young single mother, to work a 2 p.m. to 11 p.m. shift, five nights a week. This wasn't a knee-jerk reaction. Emma first asked if she could switch departments. This request was denied.
Article continues below advertisement
Emma isn't the only one who has had a less than ideal working experience with Walmart. "They wanted me to do electronics 2-11 for $12 an hour full-time," wrote Niyah in the comments. "I never went back."
Article continues below advertisement
Nat busted into the comments section, Kool-Aide man style, with real-life experience working the shift Emma was supposed to work. "I'm a year into my 2-11 cashier position. Did I make a mistake y'all," he asked with the resignation that comes from a much older person. Life sure is lifeing.
As a much older person, I would like to offer some unsolicited advice. Figure out something you'd like to do and work your way towards that. Obviously Emma's schedule is restricted by her son but if I were her, I would take the first job that fits. Then, I would map out a path to something a little better and so on and so forth, until you land in a place where you want to be.