Woman Snatches Poster Out of Concertgoer's Hands for Ruining Her View
During a Weeknd concert, one woman took another fan's poster away because it was ruining her view. Now, TikTok is praising her for what she did.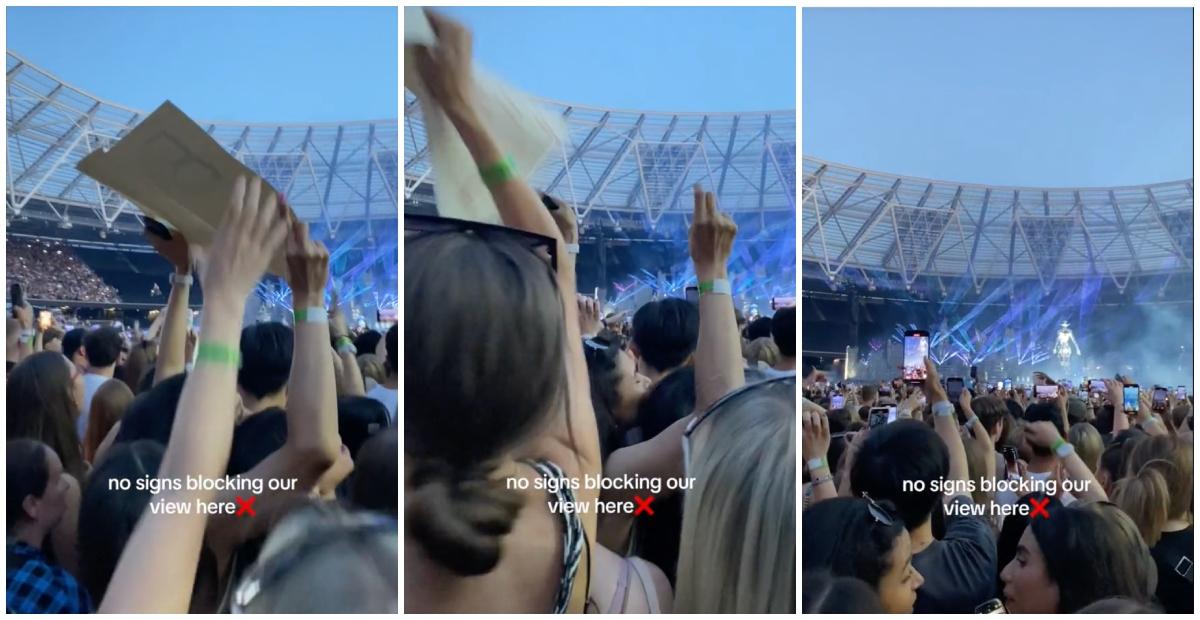 Nobody asked for it, but here it is — my opinion. HBO's The Idol wasn't as bad as critics claimed. I enjoyed the Sam Levinson-produced series. It was unpredictable and told an unfamiliar story about misogyny and control in the music industry.
Was The Weeknd (real name Abel Tesfaye) a little creepy in it? Sure. He was giving us the ick at times, but it hasn't changed my opinion of him as an artist. And his fans continue to be ride-or-dies amid the series' controversy.
Article continues below advertisement
Their dedication to the Canadian singer is unreal. They love their Abel, and they don't want anything getting in between them, especially during a concert as one fan illustrated in a TikTok video.
Trust us, you don't have to be Abel's biggest supporter to appreciate the epicness of this video.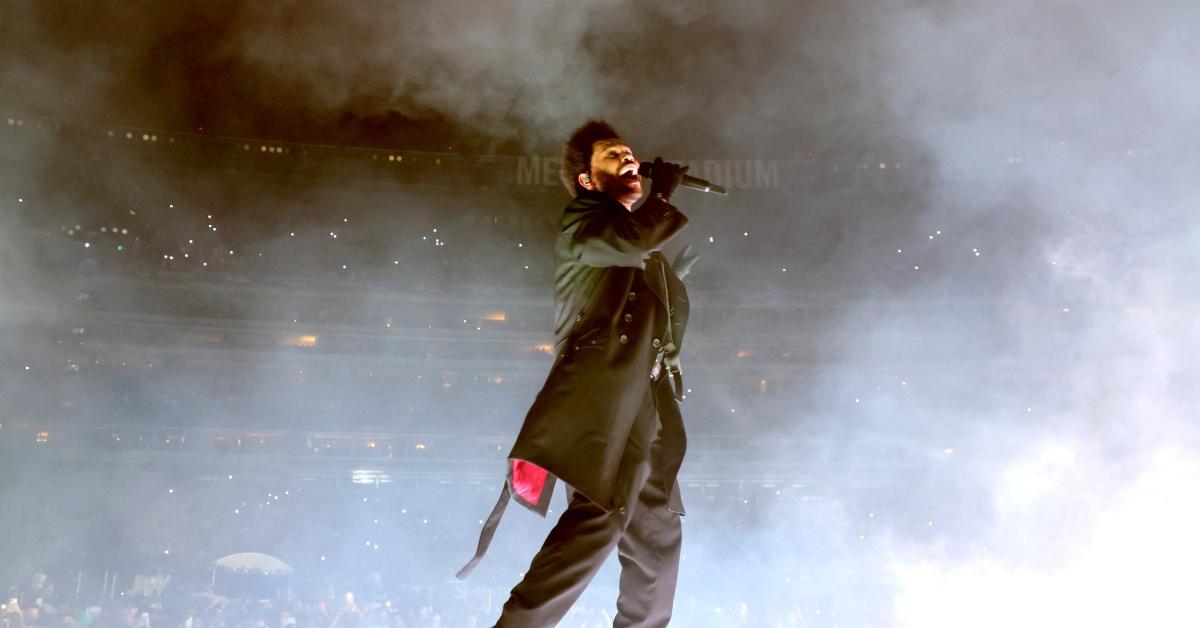 Article continues below advertisement
A woman at a Weeknd concert does the thing that we've all always wanted to do.
Is it not just the worst thing ever when you're watching a performance and someone tall is in front of you?
It's low-key infuriating, but obviously, people can't help being tall.
However, there are some folks who actively try to obstruct your view. You know who I'm talking about, right? The men who prop their girlfriends up on their shoulders so they can get a bird's eye view of the show at the expense of others.
Article continues below advertisement
There are those folks and then there are the ones who bring a poster board with them to concerts to wave in the air in hopes the talent will read it.
That's thoughtful to pen the performer a little note, but what about all of the fans standing behind who now have to stare at the back of this poster?
Well, in a video shared by a TikTok user named Pippa (@pippapalmerr), she had a genius solution to make sure these folks and their marker-written messages are put in their place.
Article continues below advertisement
In her eight-second clip filmed during a Weeknd concert, a sign is seen blocking her view. So, what does she do? She gracefully snatched the sign out of the fan's hands.
And literally not a single soul turned around to see who took the sign. Not even the person who made the sign. A disruption did not follow. Now that's a power move if I ever did see one.
Article continues below advertisement
"No signs blocking our view here," Pippa wrote in her caption.
In the comment section, users commended her for her excellent work. "Someone finally did it y'all," read one comment. "Thank you for your service," another read.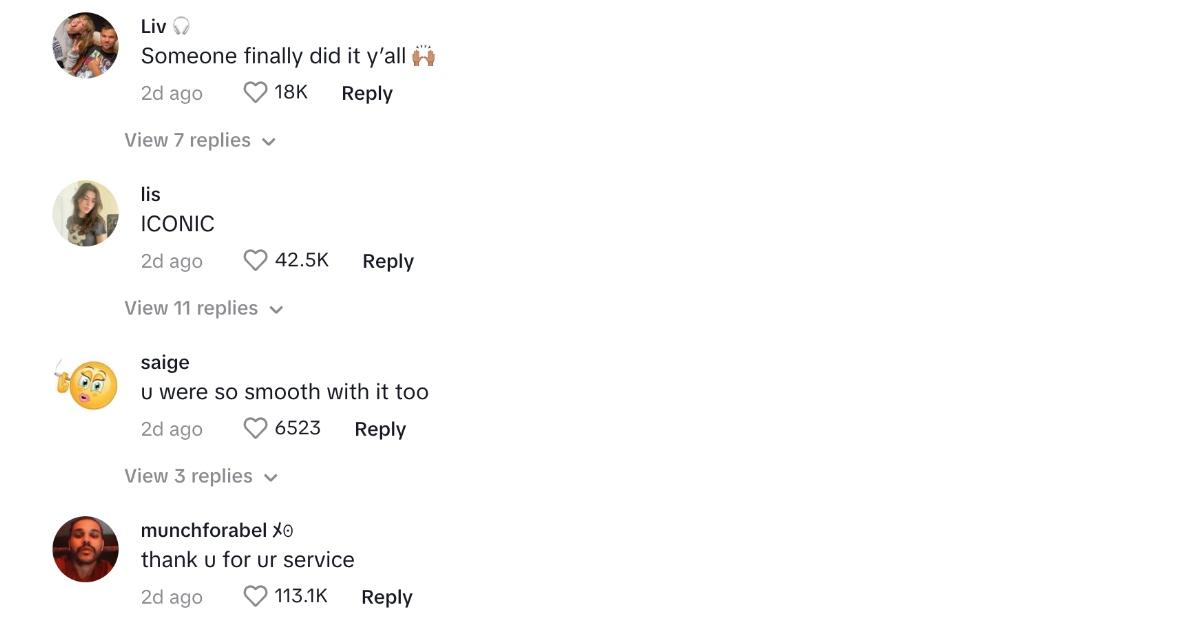 Article continues below advertisement
Other users mocked the sign's owner for thinking that The Weeknd was actually going to read the sign. "Where did she think he was gonna see that?" asked one user.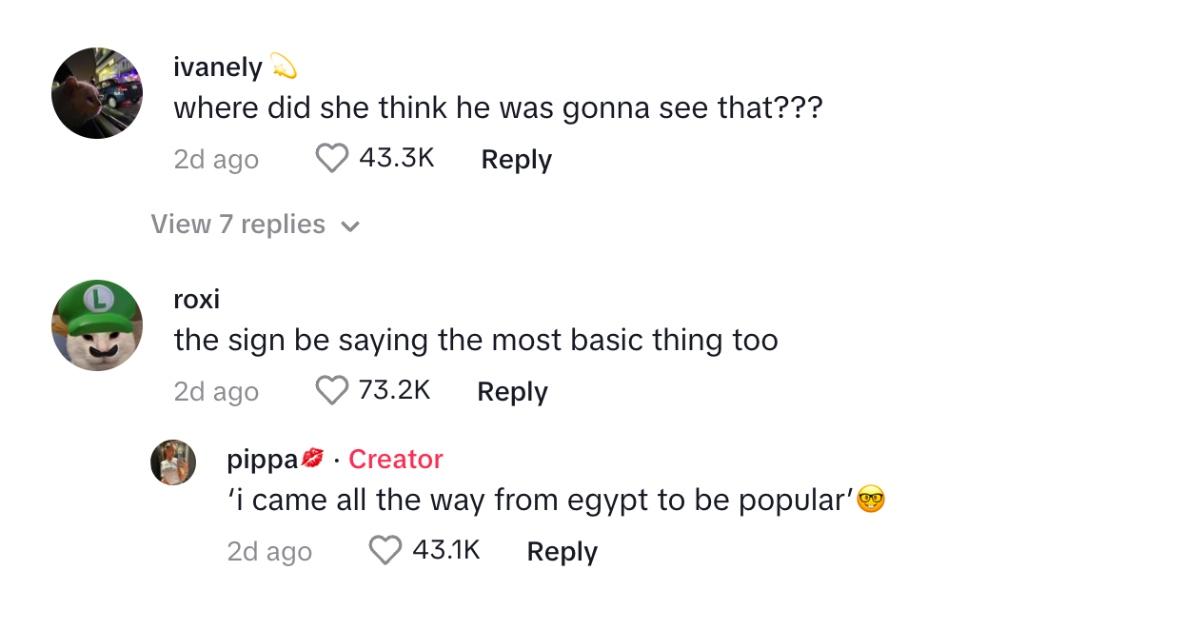 Article continues below advertisement
Another remarked: "The sign be saying the most basic thing too."
Pippa replied to that comment by writing: "I came all the way from Egypt to be popular."
However, it's unclear if that's actually what the poster said or if she was making a joke. The front of the poster was not seen in the video.
All we can say is that Pippa saw a problem, saw a way to take care of it, and now she's our idol.