A Woman Accidentally Superglues Her Eye Shut — She Chronicles Her Recovery
A woman accidentally superglues one of her eyes shut and is taken to the hospital. Here's what happened and how she's currently doing.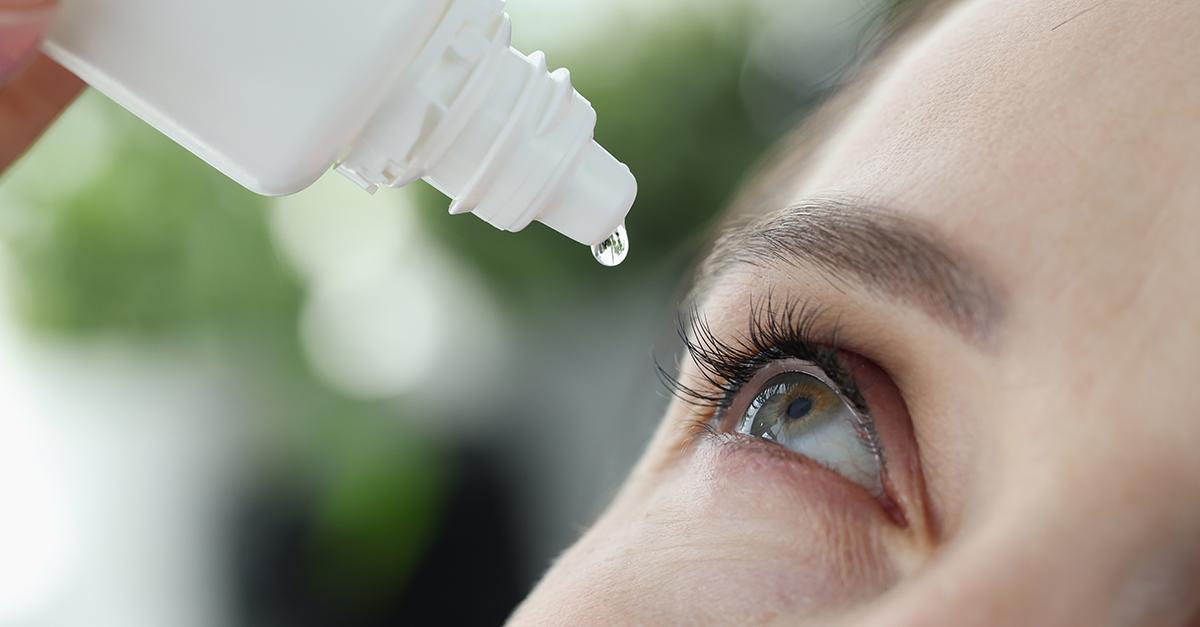 Over the years, we've had plenty of unexpected new installments in the "people using hardware supplies as body care products" cinematic universe, in which some unwitting folks accidentally mistake things for body care products. In February 2021, we followed the saga of Gorilla Glue Girl, who accidentally used the eponymous sticky stuff on her hair. Then in April 2023, there was a woman who unknowingly reached for wood shellac to use as hairspray, which yielded some surprising results.
Article continues below advertisement
Though you would hope that that would spell the end of the ongoing saga, there are still plenty of people who somehow find themselves mistaking one product for another and getting into some hilariously disastrous situations.
In one incident that took place in early June 2023, one woman accidentally superglued her eye shut. Jenna Eversole aka @mamaeversole on TikTok spent an evening in the hospital over her eye care mishap and captured the incident and her subsequent recovery in a series of videos.
A woman superglues her eye shut and chronicles the fallout on TikTok.
In Jennifer's first TikTok, she lays it all out, dubbing herself the "most idiot person" for having gotten herself in this sticky situation.
"My eye drops sit directly next to superglue and they're the same-sized bottle," she begins.
You can probably guess what happened from there. Having accidentally reached for the super glue instead of her usual eye drops, she squeezed some of the adhesive onto her eye which almost immediately sealed it shut. She was then brought to the hospital via ambulance.
Article continues below advertisement
The hospital staff, who had reportedly never had a call like this before save for the doctor on call, used special eye drops to dissolve some of the adhesive. They would later cut out the especially dried-out parts in order to free her eye once again. Eventually, the staff were able to get rid of most of the glue and sent her home with some of the special eye drops to hopefully dissolve whatever glue was left over that they couldn't reach.
The comments were abuzz with questions and concerns. Some folks advised that she use petroleum jelly as a cheap alternative to dissolve the glue. Many asked why she had the two similar-looking bottles next to each other in the first place. She provided an answer to this burning question in one of her many follow-up videos. Jennifer recalls that they were both placed on her dresser, which she refers to as an accidental communal space for things in the household.
While she has the eye drops there normally, the glue supposedly ended up there after she gave her teenage daughter fake fashion nails on her fingers.
"My mistake was that I didn't put it away afterward, and I remember thinking 'I should probably put that away, but nobody mistakes those as eye drops' ... which is exactly what happened."
As of this writing, her eye is fully open once again and seems to be fully recovered.