Woman Wears Floral Dress to Bachelorette Party After Being Told to Wear All Black, Drama Ensues
One woman was the epitome of "it be your own friends" when she dismissed the dress code for her pal's bachelorette party to wear black only.
As much as we all despise them, rules are in place for a reason. And when it comes to fashion, there are even more rules to follow.
While many are familiar with the old trope of not wearing white after Labor Day or knowing when to stop adding accessories to an outfit, there are also those unspoken fashion rules. Take, for instance, a bachelorette party where a bride requested her guest wear all-black.
Article continues below advertisement
Though the rule seemed simple, one of the bride's friends didn't listen to the memo and shared how the experience went on Reddit. Let's dive in and see what Miss @floraldress8 had to say!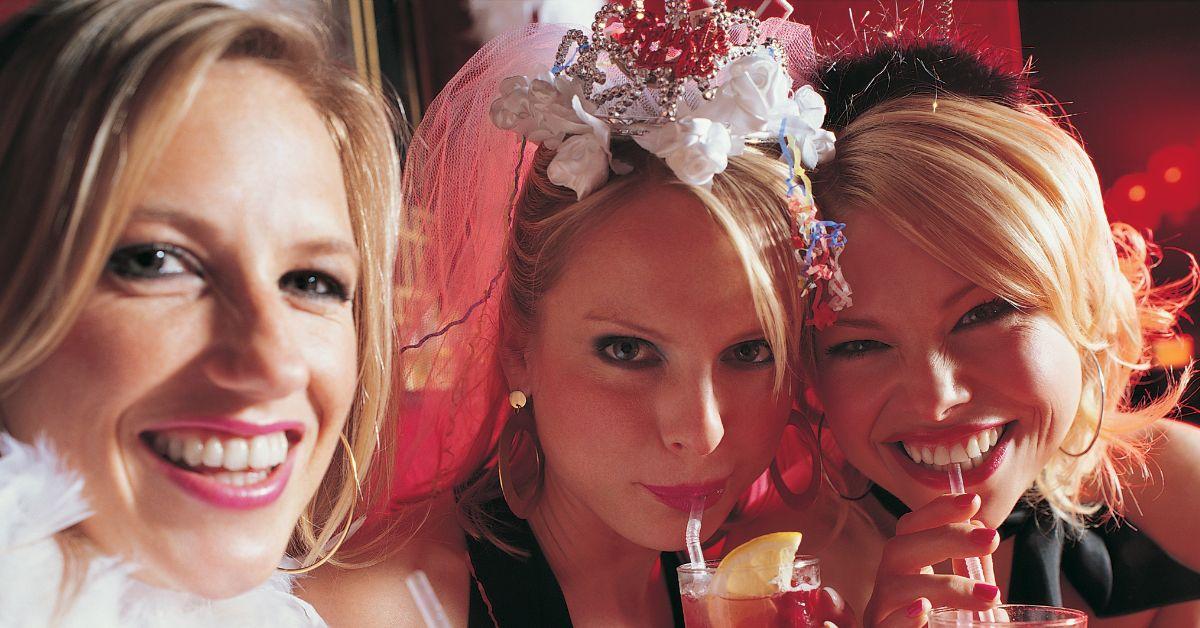 Article continues below advertisement
A woman on Reddit says she wore a floral dress to her friend's all-black-themed bachelorette party.
In June 2023, @floraldress8 posted on Reddit's AITA ("Am I the A------?") forum with a story about how she tried to make a dress code work for her. She explained in the post that her friend invited her to a "hen party" to celebrate her wedding day. For those unaware, a "hen party" is another word for a bachelorette party in the U.K.
The Reddit user said her friend's organizers for the event requested that all guests wear black outfits only. She wrote in the post that the color selection was strategically set to ensure the bride "stands out" at the party.
Article continues below advertisement
Despite the party having nothing to do with OP, the dress code didn't sit well in her spirit. So naturally, she tweaked the requirement by technically wearing a black dress — which also happened to be covered in a floral print. Besides the outfit not being the most "groundbreaking" choice in the world (cue the Miranda Priestly scowl), the Reddit poster soon realized her dress didn't fit everyone else's.
Article continues below advertisement
When she arrived at the hen party, she noticed everyone understood the assignment and only wore black. Still, we must stress that the OP, not the bride, took offense when another guest informed her she ruined the event's dress code.
"One of the girls in the group asked why I'm wearing florals when we're supposed to wear black. I said my dress is still black too, just with floral print," the user shared. "Then, when we were having group photos taken, one of the girls who organized it looked annoyed and said the photos looked off as everyone was wearing full black and the bride was in the middle wearing color but with a random floral print taking away attention."
Article continues below advertisement
The OP said she couldn't understand the "big deal" regarding her outfit choice and then confided to another guest her pal's wedding event was "just a hen party" and didn't think the dress code should've been "so strict."
Article continues below advertisement
After her post, we can only assume the floral queen wanted sympathy from other Reddit commenters. Sadly, her wish didn't come true since many onlookers decided to drag her instead.
Article continues below advertisement
"I don't have any black dresses, but I have a lot of black clothing, so I'd probably just make sure it was OK to wear black pants/shirt," one commenter said, adding, "This isn't rocket science."
"Come on," another scolded. "When the instructions are to wear black so that the bride will stand out in color, it's obvious what they are asking for."
It's safe to say the answer to OP's question is yes — she is the "a-word" in this situation. And with friends like her, who needs haters? Or however the saying goes!