Woman Says Someone Used AirPods to Track Her Movements While She Was Shopping
After a woman shared that her location was tracked with AirPods, folks are taking necessary precautions to ensure that it won't happen to them.
When it comes to the topic of tracking, most folks believe that law enforcement can track you — from your cell phone service to the traditional tracking device on your car. However, it appears that anyone can track another person with the right tools.
Article continues below advertisement
For starters, if you have a smartphone of any kind, especially an iPhone, several features can allow someone to track you through your phone itself, the Find My iPhone feature, and using Google through your device. However, one woman revealed that her location was tracked due to AirPods, and TikTok users are stunned.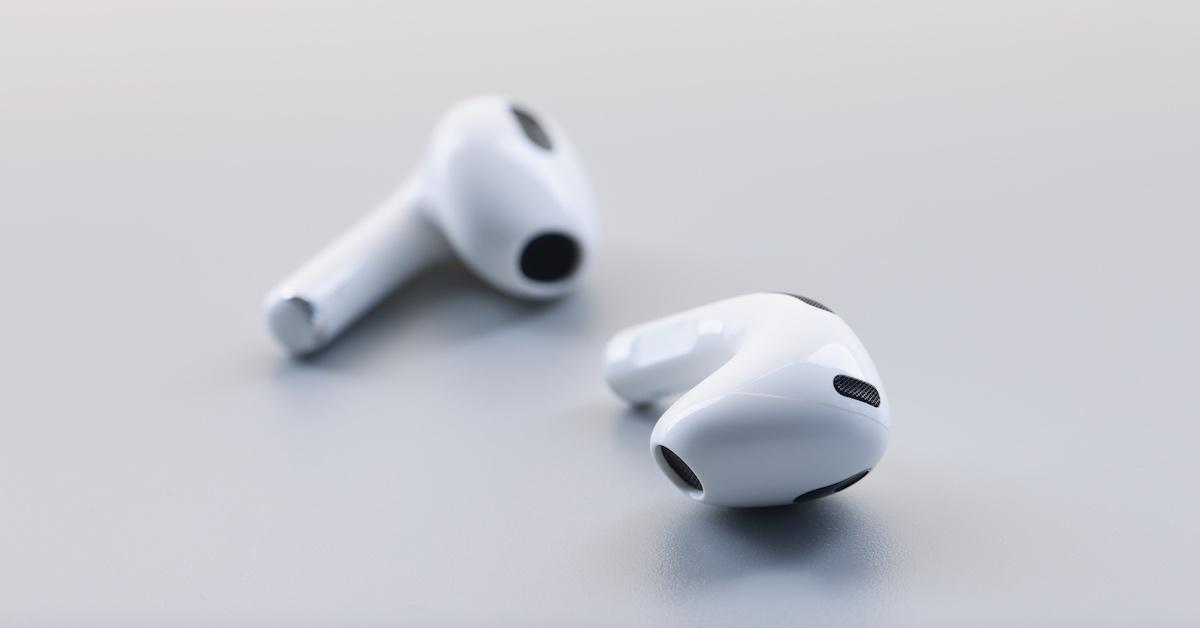 Article continues below advertisement
A woman's location was tracked with AirPods and she shared details on TikTok.
It's time to take every safety measure imaginable when it comes to technology. In a TikTok video, shared by creator Dani (@danisodope) during the week of Oct. 2, 2023, a woman shared that her location was tracked for a second time and this time she was tracked using AirPods. It's important to note that the AirPods didn't belong to her but were somehow placed possibly in her car, purse, backpack, jacket, etc.
"I'll be carrying Sara McGlockglen with me from now on. I'm not playing with these creeps," the video caption reads.
As the video starts, Dani is visibly upset as she explains that the video was the third time she tried to record because she was "still shaking a little bit."
Article continues below advertisement
"I'm nervous and I don't understand what's going on right now," Dani said.
"I'm more so nervous because I'm furious and I'm going to have to defend myself in a really ugly situation."
The text overlay reads, "I wasn't able to take pictures or screen record the map because the device disappeared from my 'Find My' locations."
Article continues below advertisement
Dani proceeded to share a screenshot from her iPhone that reads, "Your current location can be seen by the owner at this time. You may be carrying this item or it could be located closely. If this item isn't familiar to you, you can disable it and stop sharing your location."
The message reads that it was first seen with Dani at 6:22 p.m. However, Dani explained that she didn't get the notification until 10:03 p.m.
Sadly, Dani explained that after getting the notification she was able to zoom in on the map to see where she was being tracked — from her sister's house, out shopping, and back to the house.
"Literally every store we stopped at I could see that I was tracked to that location and back," Dani said.
Dani shared that this is now the second time she has been tracked in 2023. She shared the first time she was out with a girlfriend at brunch. When they came back, she received a notification on her phone that she was being tracked by an AirTag.
Article continues below advertisement
She said that something told her to look behind her license plate and of course, the AirTag was located on her license plate. Dani shared that women truly "need to be careful out here."
Dani mentioned that femicide is at an all-time high and encouraged women to be aware of their surroundings. She said that women need to keep their faces out of their phones when walking outside, especially if outside in public alone. She also encouraged women to carry some type of weapon on them.
Article continues below advertisement
"People are getting slick," Dani said.
Interestingly, Dani said that she has searched everywhere humanly possible and can't find where the AirPod is located.
"So this means I may be possibly tracked all the way home," Dani said.
She concluded the video by saying she's turned off her location, but she's still unsure while telling women to be safe.
Article continues below advertisement
TikTok users are alarmed by Dani's story and have also tried to explain what could have possibly happened.
Unfortunately, there are people in the world with ulterior motives. So, it's crucial to be aware of your surroundings like Dani said. Interestingly, many TikTok users shared that she should go to the police or take certain measures of her own.
"Remove those off your iCloud or how about you get a new iCloud," one person said.
"Make sure you look even on the outside of the car, between the hood and windshield, and make sure it's not taped to the bottom of your car. Look everywhere, another person said.
"Go to the police department and show them the notification. Not only will they probably find it but they can arrest the person who placed it," another user chimed in.
Interestingly, some folks shared that their loved ones had AirPods or AirTags attached to them in the past, so it's important to check if that's the culprit.
Stay safe folks.