The Season 6 Finale of 'Workin' Moms' Started With a Fantasy and Ended With a Nightmare
There was a lot of character growth that occurred during the 'Workin' Moms' Season 6 finale. Let's recap what went down — and that cliffhanger.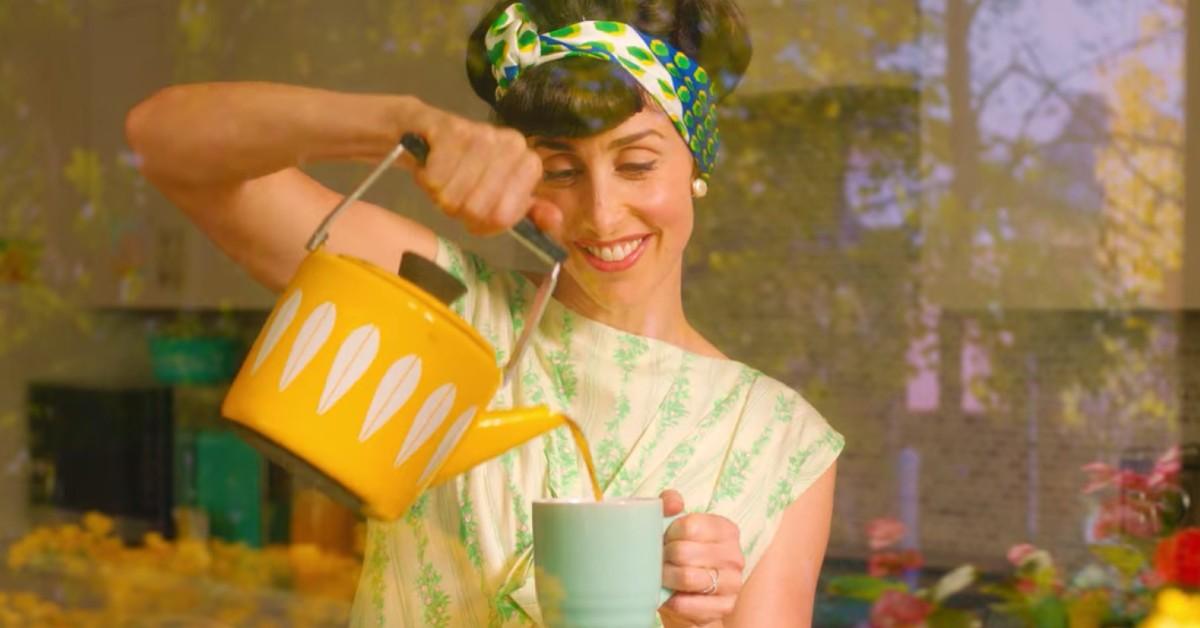 Spoiler alert: This article contains spoilers for the Season 6 finale of Workin' Moms on Netflix.
Kate (Catherine Reitman) opens up the Season 6 finale of Workin' Moms, fully entrenched in a vibrant fantasy of her own making. She's the perfect housewife. Her kids adore her, her husband can't keep his hands off of her, and life just seems peachy.
But then she sticks her head in the oven.
Article continues below advertisement
Kate's reality isn't bathed in sunlight, but rather cloaked in shades of gray. So where did the Season 6 finale leave every one of our favorite working moms? Let's recap what went down with each mom, and that scary cliffhanger.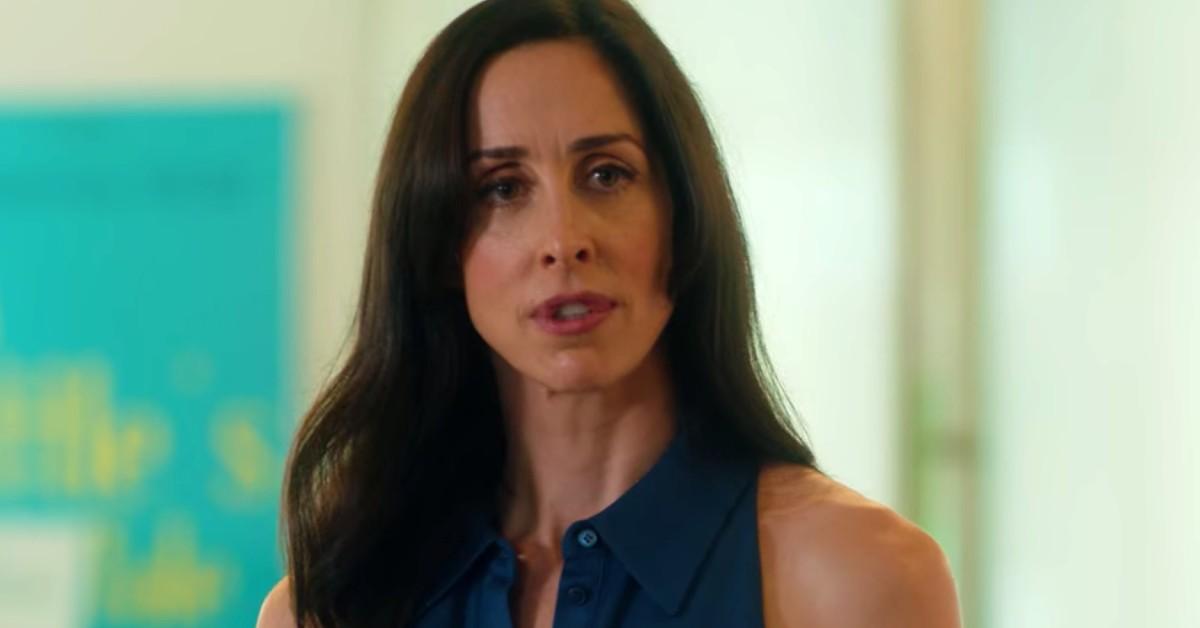 Article continues below advertisement
On the Season 6 finale of 'Workin' Moms,' Kate finally learns how to let go.
Kate struggled with balancing being a bona fide workaholic and a mom simultaneously. The PR executive didn't know how to delegate.
In the finale, she rejects every line of Rosie's (Nikki Duval) closing speech for the official PR event for Rebecca's (Elise Bauman) book exposé on multi-level marketing scam companies.
Once again, cold reality hits Kate at the release event. Mrs. Sheffield (Jayne Eastwood) attends, even though her company Goldie is being named and shamed in the book.
Kate is gobsmacked when Mrs. Sheffield isn't bothered by the fact that her own daughter is speaking out about Goldie at the PR event. "It's a good thing I have other daughters!" Mrs. Sheffield says, scoffing. She says Kate can judge her all she wants, but she's just looking in a mirror.
Although Kate had initially convinced Sloane (Enuka Okuma) to let her do the closing speech, Kate realized how controlling she was being. She let Rosie give her speech instead.
Article continues below advertisement
She leaves the event so she can see Nathan Jr. (Kyle Breitkopf) before he heads off to his prom. Kate lets Nathan know that she's totally fine with him wanting to live with his aunt. She just wants him to be happy.
Article continues below advertisement
Sloane gives birth in the Season 6 finale of 'Workin' Moms.'
Meanwhile, Sloane calls Kate and tells her that Rosie did a brilliant job with her speech. Sloane finally gives birth to a beautiful baby boy, with her loving ultrasound tech Paul (Dylan Taylor) close by her side.
While Kate learned to let go, Sloane learned how to let love in.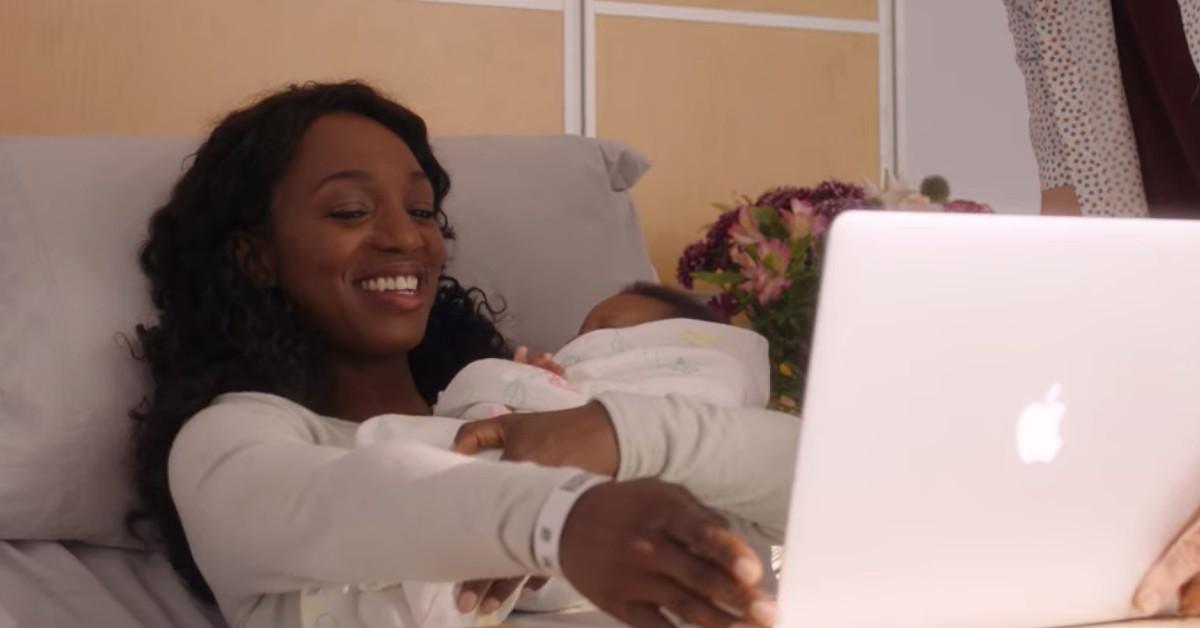 Article continues below advertisement
Jenny doesn't get a lot of screen time in the 'Workin' Moms' Season 6 finale.
Jenny (Jessalyn Wanlim) had finally quit her job in Season 6, Episode 12, freeing herself from the watchful eye of company HR and from Malcolm's (Alex Mallari Jr.) crude nickname for her.
Sadly the Season 6 finale doesn't include a lot of Jenny screen time. She does appear in one scene where it looks like she's selling an organic window cleaner from the Goldie company. She has her daughter spray some of the cleaner in her mouth to demonstrate the safety of the cleaner to the women watching.
What happened to Anne in the 'Workin' Moms' Season 6 finale?
Although real life was turning out to be surprisingly peachy for most of the titular moms in Workin' Moms, Anne (Dani Kind) wasn't so lucky. She had dedicated herself to attending anger management classes consistently. Not only that, but things seemed to be on the mend between her and her husband Lionel (Ryan Belleville). However, the one thing still missing from Anne's life was her best friend Kate. They had endured a best friend breakup, but they still missed each other.
Article continues below advertisement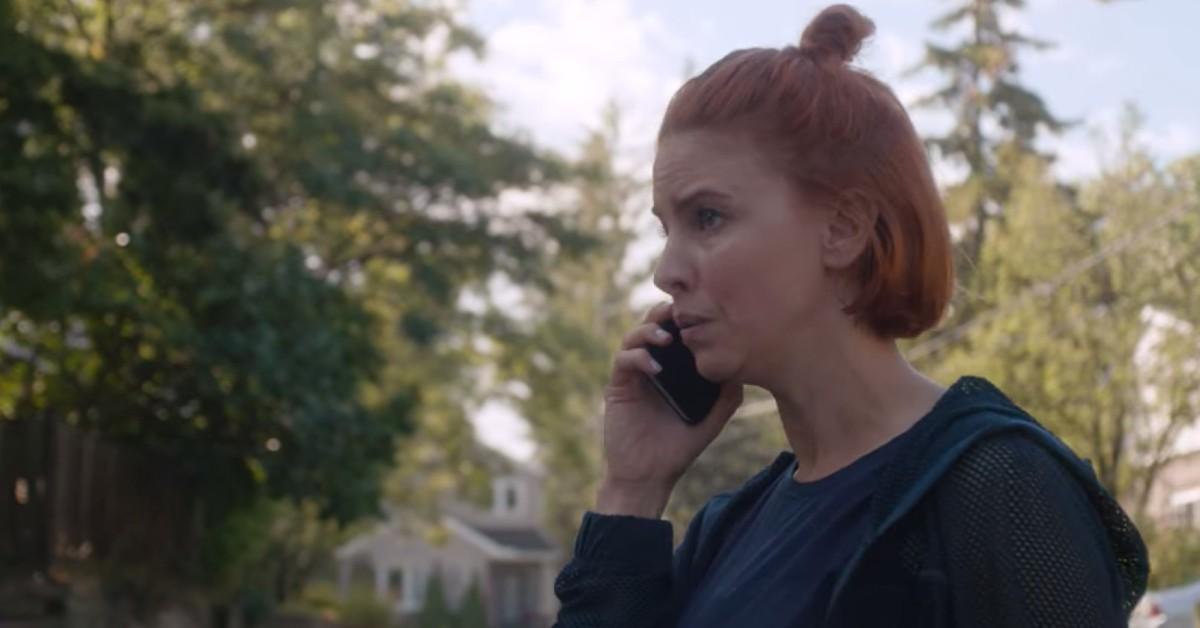 At the end of the Season 6 finale, Kate and Anne agree during a phone call to rekindle their friendship and grow together. It seems like all's well that ends well for our favorite moms until ... Anne's former client Heather (Martha Girvin) drives up nearby.
Heather had formed an unhealthy attachment to Anne's teenage daughter, Alice (Sadie Munroe). She'd sought out Alice for therapy, even showing up at her high school, demanding that she help her right then and there. This had enraged Anne when she found Heather harassing Alice in her vehicle. She'd slammed Heather against another car and threatened to kill her if she ever came near her family again.
Article continues below advertisement
Well, Heather came near Anne again in the Season 6 finale. The last thing Kate hears on her call with Anne is Anne saying, "Heather? No, no, no, no!" and the sound of a vehicle speeding up and crashing.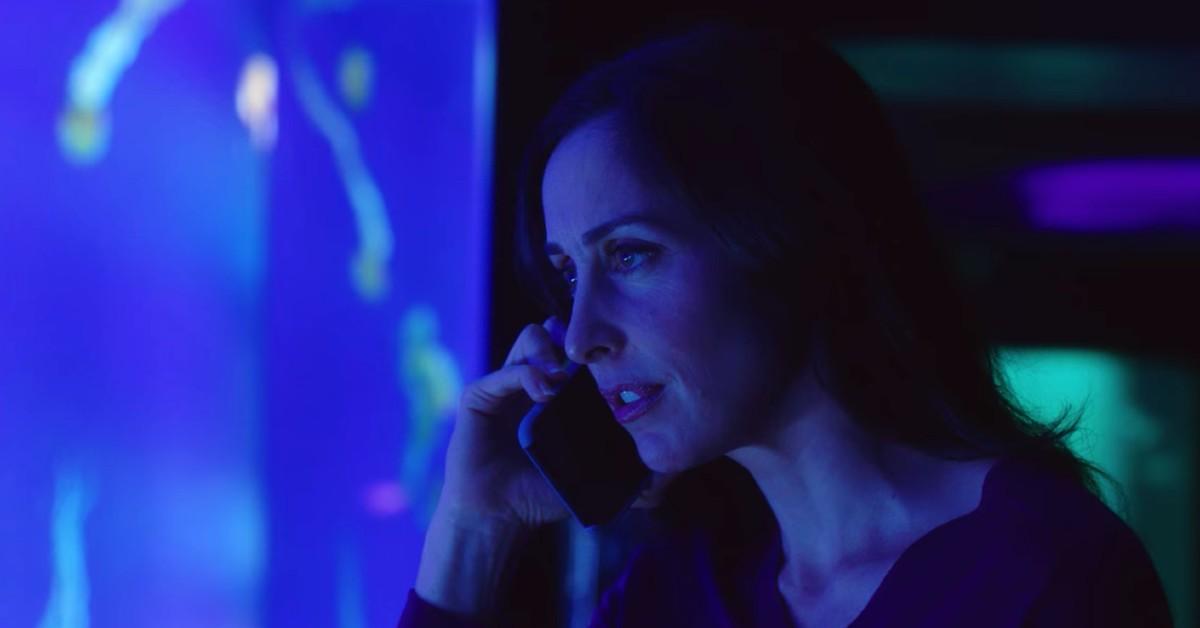 Suffice it to say, we need answers about what happened to Anne ASAP.
As Distractify reported previously, Season 7 is technically in pre-production, even though the show hasn't been officially renewed for a seventh season — yet. However, a renewal seems highly likely. Ending on a cliffhanger like that without answers would be the cruelest punishment.
You can stream Seasons 1 through 6 of Workin' Moms now on Netflix.