"I Have Vouched For You" — Wrong Number Job Reference Comes Through for Applicant
A woman comes through for a job applicant who put the wrong number as a reference — and basically wins our hearts in the process. Details ahead.
A creator who shares content on TikTok using the handle @spamhahee and whose name is Emily has done her good deed for at least a year.
The woman inspired a ton of fun in the comments of her post by basically playing along with an applicant who put her number down as a reference — except the creator has no idea who "Caitlin" is.
Article continues below advertisement
And in fact, Emily is not "Katie," the seemingly made-up reference Caitlin may have invented in the hopes of landing not one, but multiple jobs. Well, the hopeful job applicant couldn't have picked a nicer person to vouch for her, since that's exactly what Emily does — and not just passively.
Read on for the hilarious story.
The wrong number turns out to be the right number for the job applicant.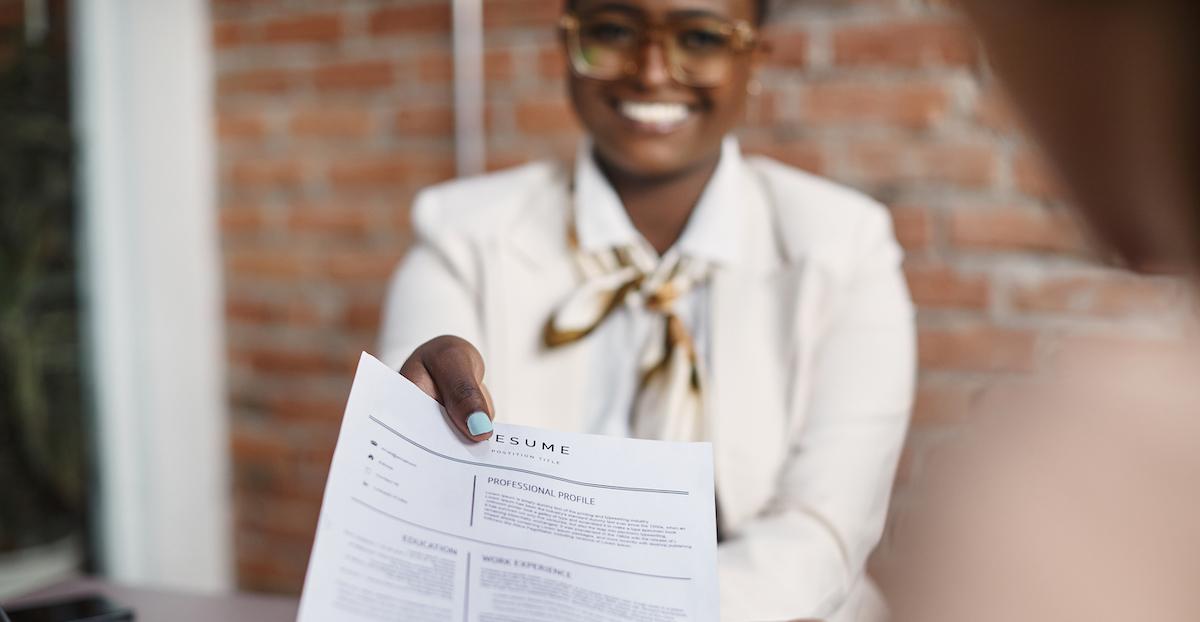 Caitlin sure took a gamble when she perhaps intentionally put down a wrong number as a reference for multiple prospective jobs.
The good news is that she randomly stumbled upon someone who became her guardian angel.
Article continues below advertisement
Indeed, "Katie" who is actually the TikTok creator, received several calls from possible employers looking to check up on Caitlin before hiring her.
And as Emily shared in her very short video, "I have vouched for you."
Not only did the creator tell the employers that Caitlin shows up on time, but she swore, "You are the hardest worker I've ever met."
But she didn't stop there.
Article continues below advertisement
"You saved my son when he almost drowned. You gave him CPR," Emily convincingly relays about how she went above and beyond to ensure Caitlin would get a job.
The creator ended her TikTok by swearing, "If you don't get any of the jobs that I have been receiving calls about this morning, then I will eat my shorts."
Article continues below advertisement
TikTok rises to the occasion and vouches for Caitlin as well.
While this story of a wrong number job reference gone right could end here, and we'd be satisfied, TikTok took vouching for Caitlin to the next level and weighed in with some hilarious additional boons for the applicant.
Article continues below advertisement
"Caitlin literally built me a house in the middle of winter," one commenter shared, adding to the applicant's resume with the impressive feat.
"Caitlin performed my shoulder surgery yesterday," joked another TikToker.
Someone else recalled how Caitlin single handedly lifted a forklift off of them after "a freak accident in the warehouse."
But as more people piled into the comments, one urgent question emerged as the most pressing thing on people's minds: Did Caitlin get the job? After all this flattery, we have to know!
Article continues below advertisement
"Katie" found Caitlin!
Emily posted an update informing her audience that incredibly, she managed to find Caitlin.
The applicant saw the original post and decided to reach out to Emily, explaining she'd mixed up her number with that of the real Katie. So, she did exist!
Article continues below advertisement
Of course, Caitlin was very grateful that the wrong number job reference ended up vouching for her. She added in her message, "That's hilarious."
It's worth noting that Caitlin's name is actually spelled Katelyn.
And Katelyn informed the many, many folks who had fallen in love with this story that she was still waiting to hear whether she'd landed the job with Emily's help.
While we join the internet in keeping our fingers crossed that everything works out in Katelyn's favor, we also can't help but also enjoy a collective sense of relief that this amazing TikTok tale has provided some closure.