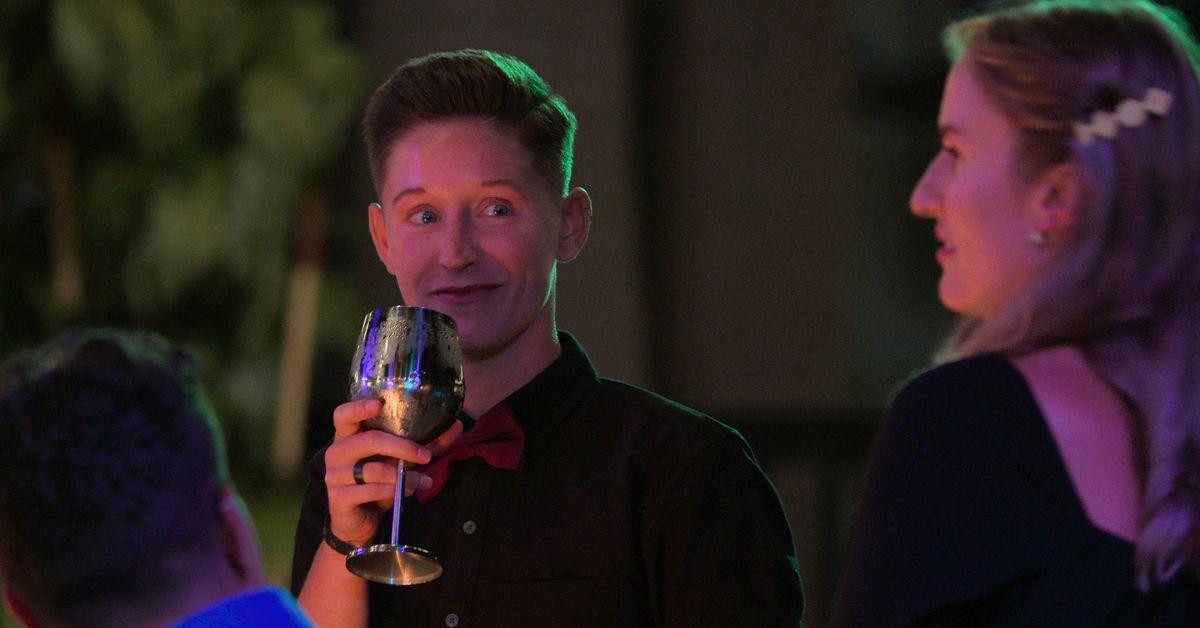 'The Ultimatum: Queer Love': Why Vanessa Believes Xander Is Asexual
Xander and Vanessa entered 'The Ultimatum: Queer Love' together. However, Vanessa suspected she would be the only one of them shopping around.
On Netflix's latest installment of The Ultimatum franchise, fans will meet five couples making difficult choices on The Ultimatum: Queer Love. One couple, Xander Boger and Vanessa Papa, are among the show's cast members who must decide if they will leave the four weeks together or apart.
Xander and Vanessa dated four years before joining The Ultimatum: Queer Love. While Xander is all set to marry her longtime girlfriend, Vanessa has her doubts for various reasons.
Article continues below advertisement
In one episode of the first season, Vanessa revealed that one of her reasons for not marrying Xander is because she believes her partner is asexual, which could be a problem for Xander's trial marriage with another The Ultimatum contestant.
Let's dive into the tea between Xander and Vanessa!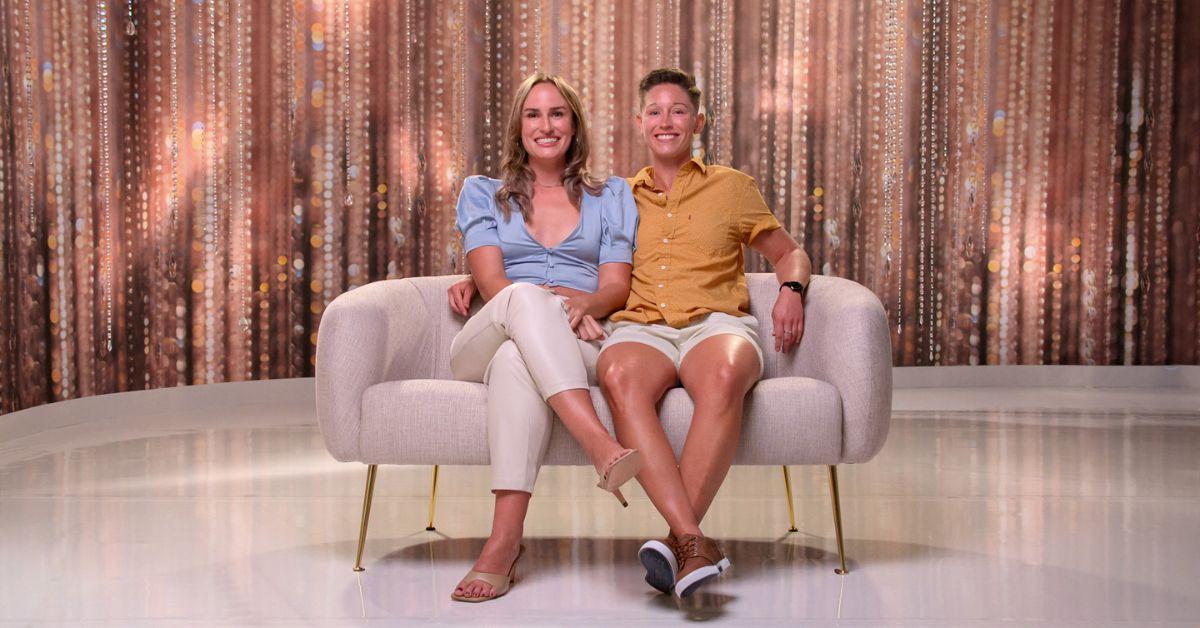 Article continues below advertisement
Is Xander asexual? Her preferences came up on 'The Ultimatum: Queer Love.'
Xander and Vanessa came on The Ultimatum: Queer Love together. But as all Ultimatum fans know by now, that doesn't guarantee they will leave together.
On the show, Vanessa proved she was still shopping for her potential partner when she expressed interest in Raelyn/Rae. Rae entered the show after her girlfriend of three years, Lexi, gave her an ultimatum to get married.
Almost as soon as Vanessa set her sights on Rae, Lexi became suspicious of her competitor. While she obviously felt threatened by her current partner dating someone else right under her nose, Lexi also said on the show she believed Vanessa is "fake" and may have ulterior motives for being on The Ultimatum.
Article continues below advertisement
Lexi's suspicions came in the second episode of the series. Although Vanessa and Lexi were paired together, Lexi dumped her after Vanessa said she thinks Xander is asexual and revealed that Xander wouldn't be interested in anyone on the show besides her.
"Xander said she would be asexual if not for me," Vanessa said.
Article continues below advertisement
Lexi reacted to Vanessa's claim about Xander by asking her why the couple joined The Ultimatum: Queer Love if Xander had no intention of dating someone new on the show. Lexi then calls Vanessa "fake" and a "liar" who takes advantage of the fact that the couples have full autonomy to date other people.
"What did you come here for?" Lexi asks her fellow castmates about Vanessa.
As far as Xander actually being asexual, she has never identified as asexual on the show on her social media platforms. So Vanessa's tea seems only speculation, especially since Xander started vibing with another contestant.
Article continues below advertisement
Xander was the first to choose another 'The Ultimatum' dater to swap with.
While Xander's girlfriend, Vanessa, didn't think she would have eyes for anyone but her, Xander debunked that myth in the first few The Ultimatum: Queer Love episodes. Xander became the first contestant to choose someone outside her relationship when she connected with Yoly.
Article continues below advertisement
Yoly and her partner, Mal, entered The Ultimatum together. Despite Yoly's willingness to leave the competition with Mal, she and Xander decided to spend the marriage experiment together. Xander said she chose Yoly because they had the most profound conversations, and Yoly also said she thinks Xander "has a big heart."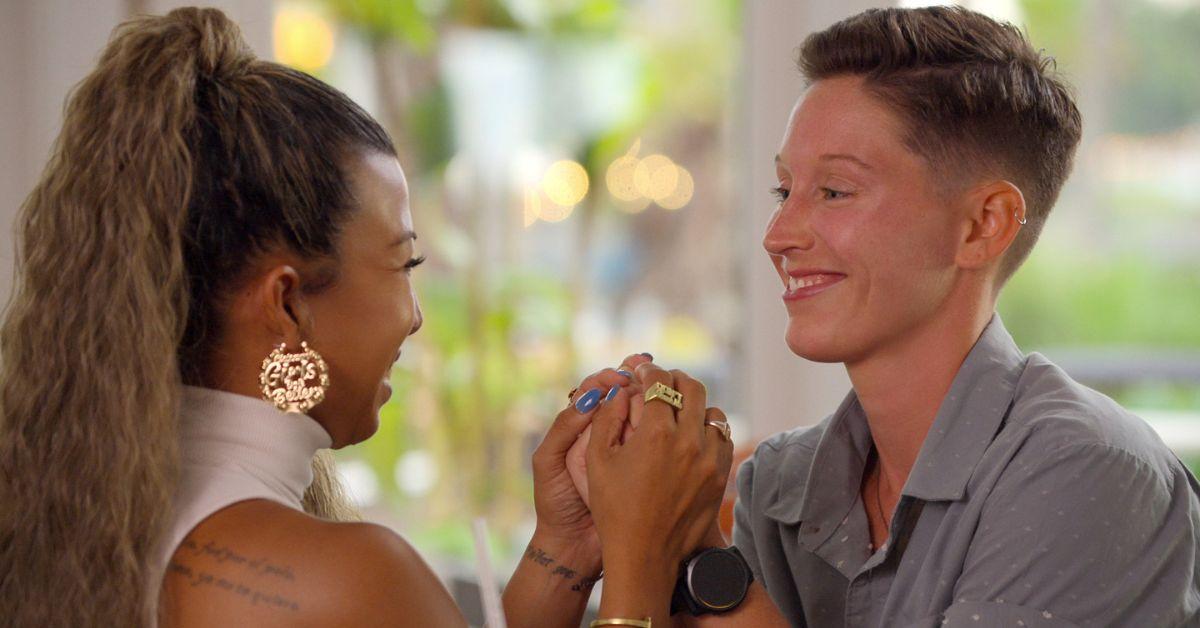 Article continues below advertisement
Although Xander and Yoly seem promising, the budding pair must go through Vanessa first. Despite making her own love connection with Lexi and then Rae, Vanessa is shocked to see Xander having romantic feelings for someone else, especially Yoly.
Vanessa felt Yoly was intentionally being mean to her and was devastated to learn that Yoly was the one temporarily moving in with Xander. However, we must note that swapping partners is the name of The Ultimatum game, and Vanessa and Xander definitely weren't exempt from it!