Long Live the (Antler) Queen – the 'Yellowjackets' Season 2 Recap You Need (SPOILERS)
The second season of 'Yellowjackets' is highly divisive between fans — here's a recap of what you missed on Showtime's thriller.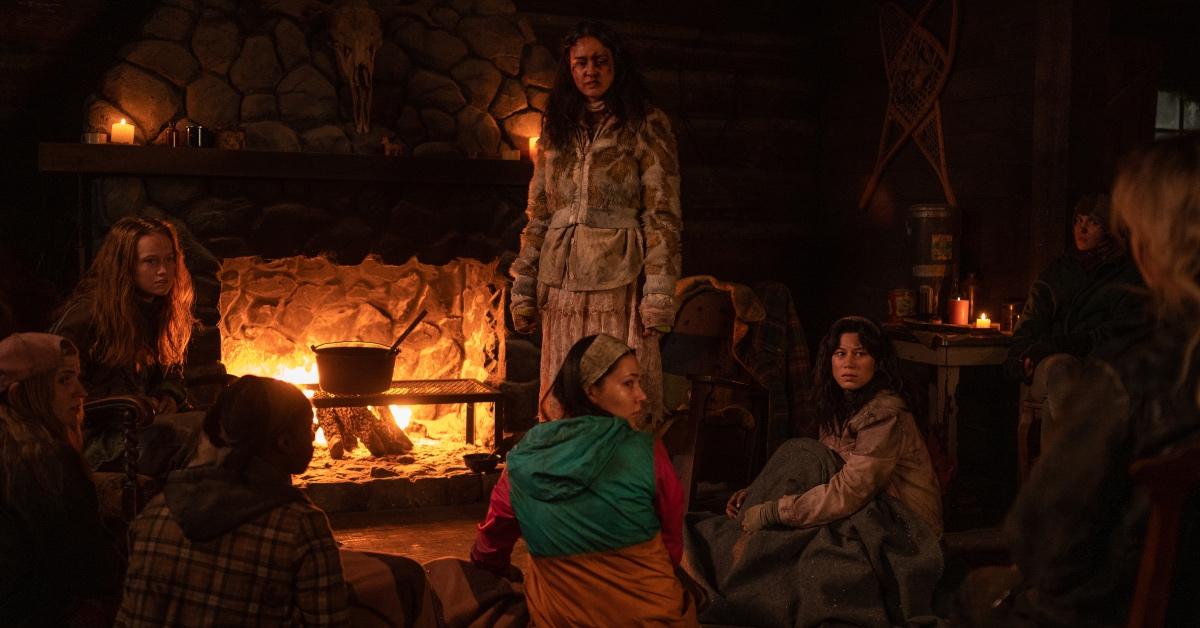 Spoiler alert! This article contains spoilers for Season 2 of Yellowjackets.
As the buzzing noise in our ears subsides, and the wilderness campfires grow low, Yellowjackets on Showtime closes out another season. The part-thriller, part-survival tale follows a girl's soccer team from New Jersey after they get stranded in the Canadian wilderness for 18 months and the trauma that leaves them as adults in 2021.
Article continues below advertisement
Much like its inaugural season, Yellowjackets Season 2 was filled with twists, turns, and unexpected deaths. Here's a recap of everything you may have missed in Season 2, explained.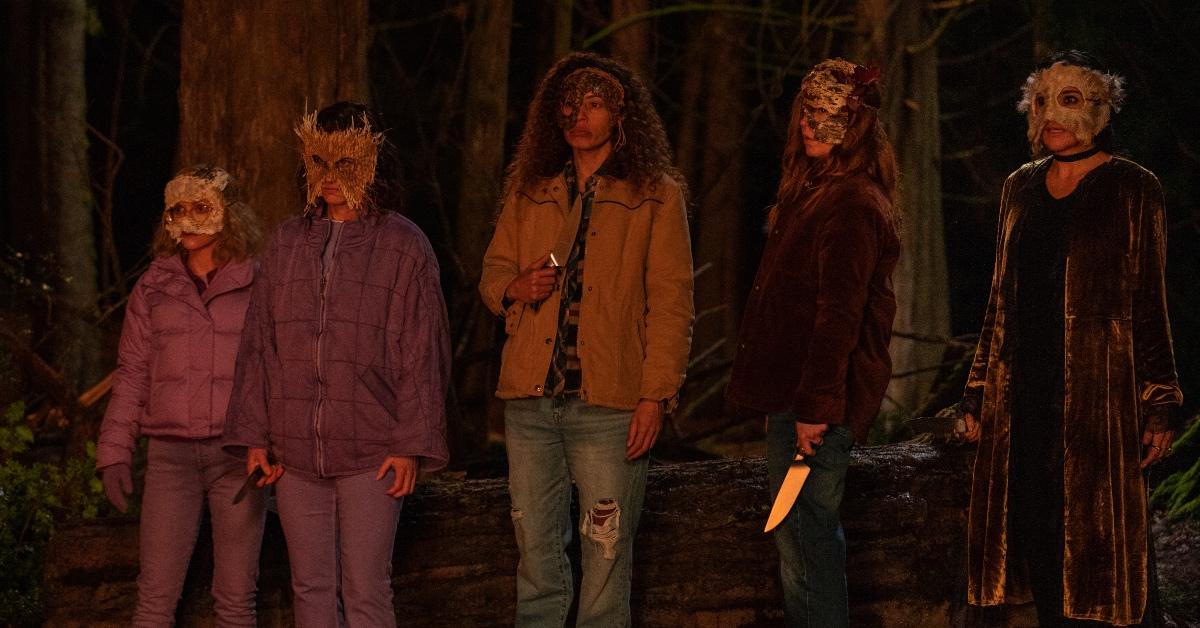 Article continues below advertisement
In the '90s timeline, the girls suffer through an unbearable winter.
When Season 2 picks up, winter is in full force, limiting game and trapping the team inside most days. As if the claustrophobic, high-tension scenario wasn't enough, Lottie (Courtney Eaton) has leaned into her early cultish tendencies, sending Travis (Kevin Alves) and Natalie (Sophie Thatcher) off to hunt with "blessings" made of tea and blood.
Shauna (Sophie Nélisse) is still grieving frozen Jackie (Ella Purnell), whose corpse is kept in the meat shed until the ground thaws enough to bury her. Shauna is also visibly pregnant.
Natalie becomes concerned about Travis' melancholy for his missing brother, Javi (Luciano Leroux), so she pretends to find a piece of Javi's clothing ripped and bloodied during a hunt. Taissa (Jasmin Savoy-Brown)'s fugue state is growing stronger, and "Dark Tai" leads Van (Liv Hewson) into the woods, where a tree is marked with the wilderness symbol.
Article continues below advertisement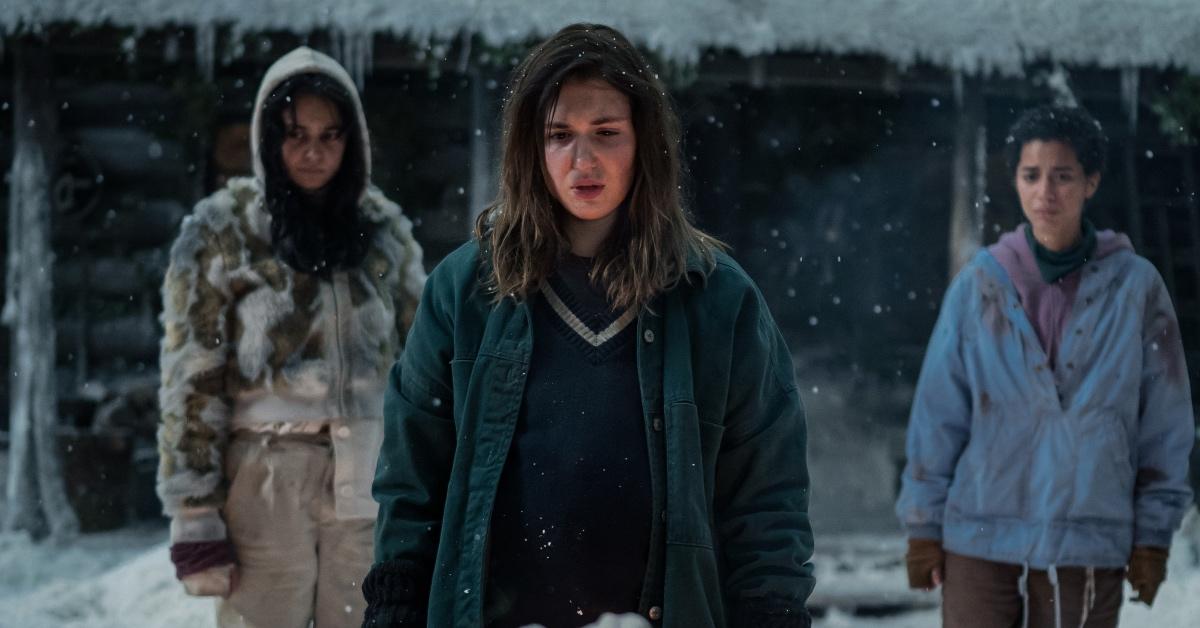 After attempting to cremate Jackie, the group devours her cooked corpse, much to Coach Ben (Steven Kreuger)'s horror. Misty (Samantha Hanratty) makes a new friend in Crystal (Nuha Jes Izman), her first after Season 1's tragic Doomcoming incident.
The concept of food is constantly on the girls' minds, with their stores dwindling, and they organize a contest. Lottie and Natalie are sent into the wilderness; whoever brings back food first wins. While they don't find anything to eat, "Dark Tai" finds Javi alive!
Article continues below advertisement
Misty and Crystal have a heart-to-heart on poop duty, only for Misty to reveal that she's the reason the transmitter is missing. Crystal tumbles off the cliffside and dies, despite Misty's best efforts to revive her. Coach Ben rifles through Javi's sketches of a mysterious figure seemingly entangled with a tree.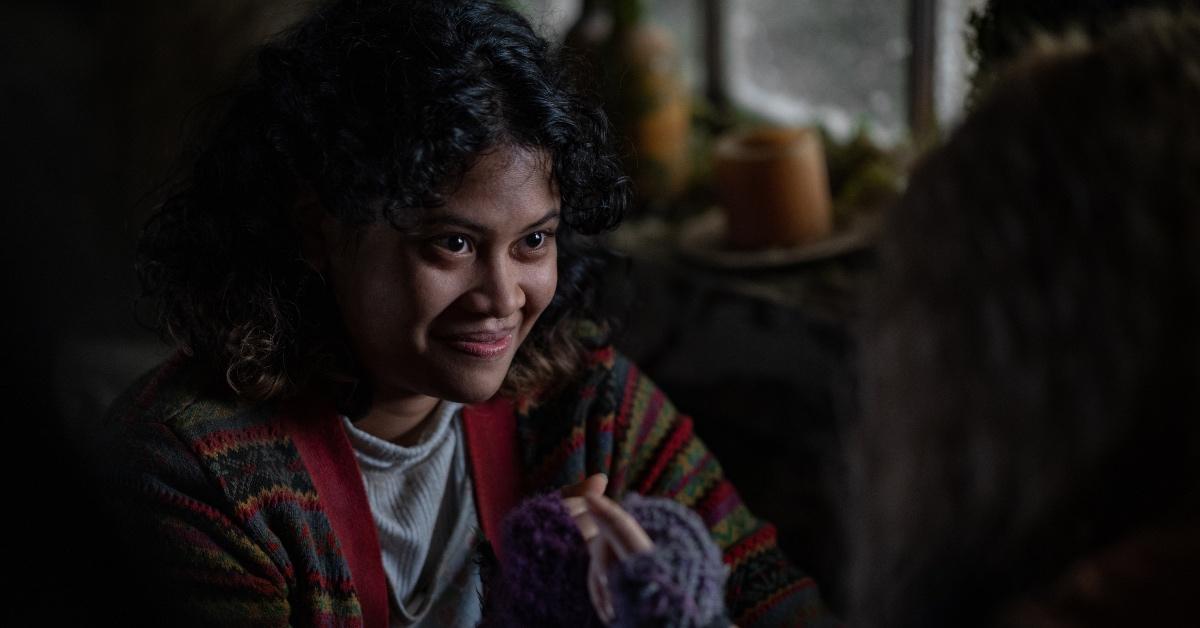 Article continues below advertisement
Shauna goes into labor, and Misty finds herself not up to the task, despite being the only teen in the group who paid attention in health class. As such, kindhearted Akilah (Nia Sondaya) steps up to the plate as a midwife, while Lottie, Travis, and the rest of the group decide to urge "the wilderness" to hear them with blood to save Shauna's life. In a post-birth hallucination, Shauna imagines her baby is alive, then eaten by the group, before tearfully waking up to realize her baby was a stillbirth.
Shauna mourns the loss of her baby while the team ventures out to look for Crystal. Crystal's body is not recovered. When the group reconvenes, Shauna punches Misty and accuses her of eating her baby. Lottie decides to take matters into her own hands and sends Javi out of the room to let Shauna take out her frustration in a brutal beating.
Article continues below advertisement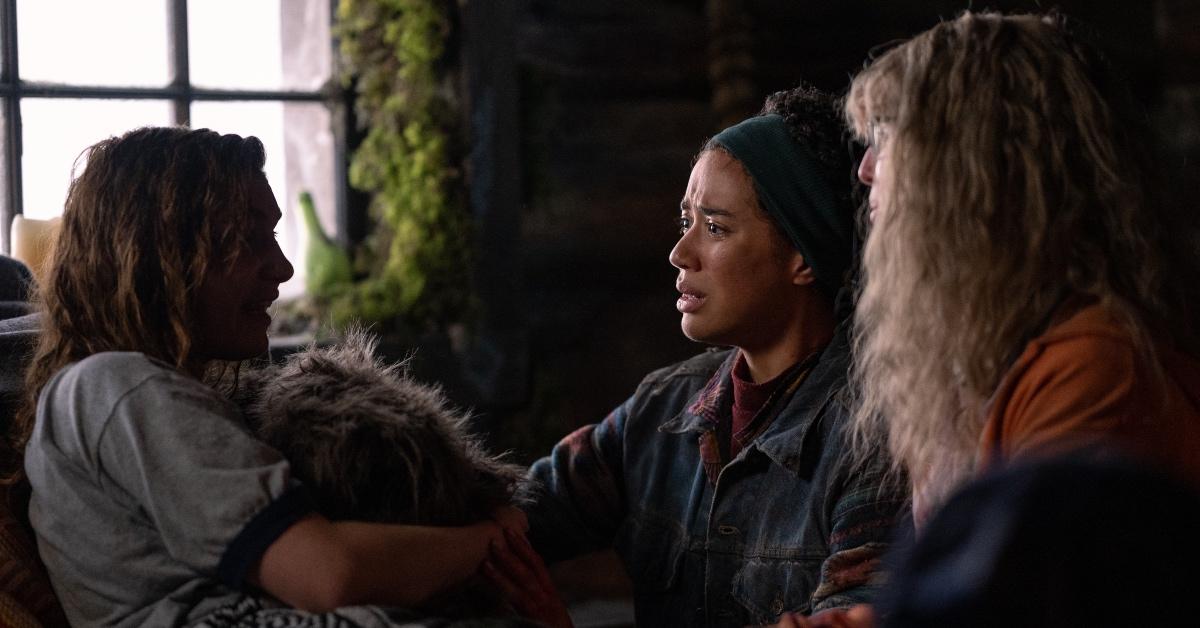 As Lottie rests and recovers from her life-threatening injuries, the group attempts to make belt soup to satisfy their hunger. When that doesn't work, the group draws cards to decide who will be hunted for dinner. Natalie draws the queen card, but Travis intervenes, sending the girls off on a furious chase after her.
Javi attempts to save Natalie by telling her where he hid when he ran away, but he falls through the ice instead. Misty tells Natalie to let him drown to save her own life, and the group ends up eating Javi.
Article continues below advertisement
Coach Ben has been spending time away from the cabin exploring the tree found in Javi's drawings. When he returns, the girls return from their hunt, and he tries to get Natalie to flee with him. Natalie admits that Javi is dead. Presuming the girls killed Javi in cold blood, Ben grabs what he can from the cabin and sets fire to the building, but not before Lottie declares Natalie the group's leader.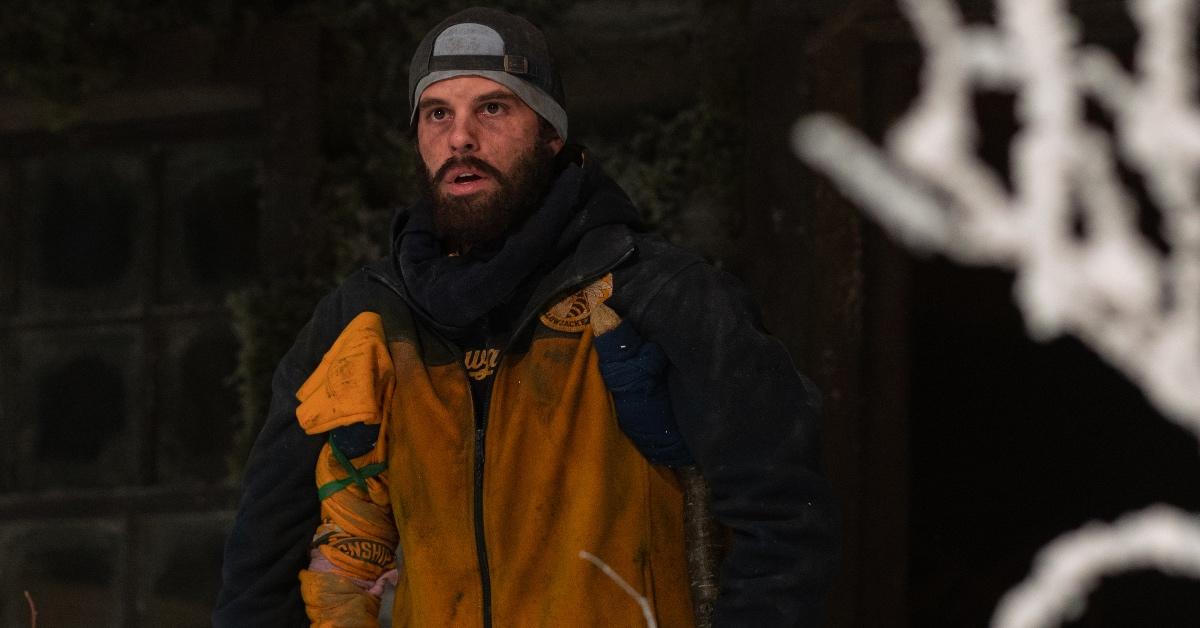 Article continues below advertisement
In the 2021 timeline, the Yellowjackets must confront the skeletons in their closet.
At the end of Season 1, Natalie (Juliette Lewis) is snatched by a group of people clad in purple under the influence of one not-dead adult Lottie Matthews (Simone Kessell), who now leads a commune in the Hudson Valley. Natalie attacks one of her would-be kidnappers, Lisa (Nicole Maines), and attempts to figure out a way to free herself.
Meanwhile, Misty (Christina Ricci) is coaching Shauna (Melanie Lynskey) on what to say if the police come knocking about the disappearance of Adam Martin. Taissa (Tawny Cypress) is struggling with her supernatural dark side again and has driven away her wife, Simone, and son, Sammy after they discovered the beheaded remains of the family dog in the house. Tai's lack of sleep causes her to hallucinate Sammy and get into a car accident, leaving Simone in the hospital.
Article continues below advertisement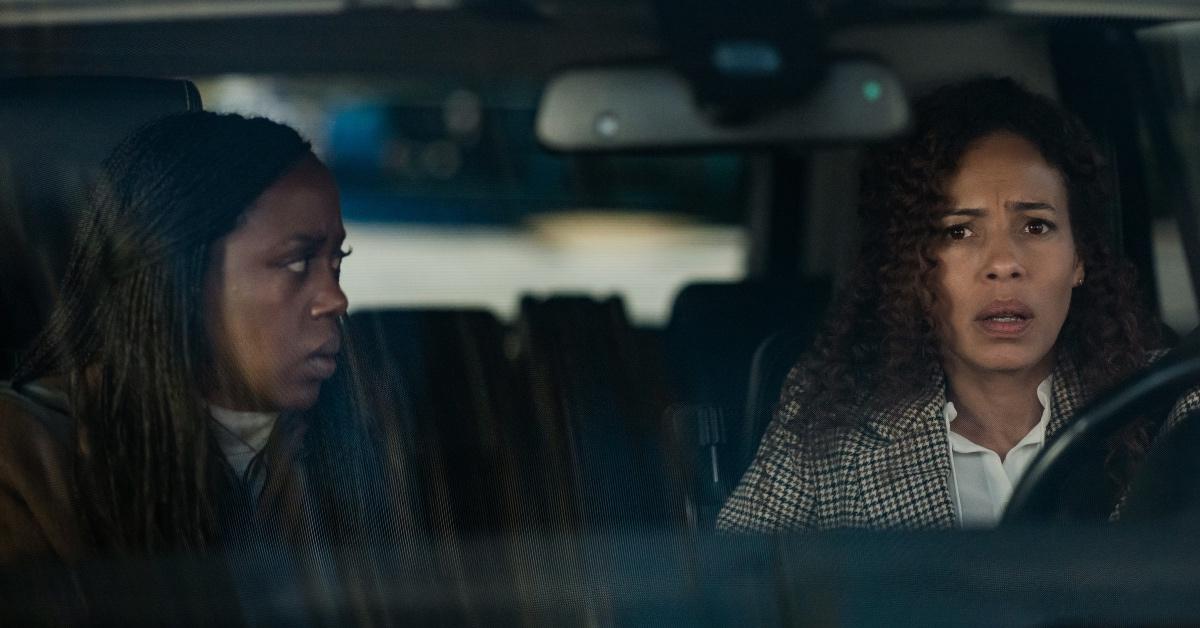 Dark Tai urges her daytime twin to seek out Adult Van (Lauren Ambrose), which she does. Lottie and Natalie have a heart-to-heart about the death of Travis (Andres Soto), which appears to be an accident. Detective Kevyn Tan (Alex Wyndham) confronts Jeff (Warren Kole) and Shauna. At the same time, his skeevy partner, Matt Saracusa (John Reynolds), cozies up to a distraught Callie (Sarah Desjardins), who believes her parents are murderers.
Article continues below advertisement
Misty is determined to help save all of her friends but gets into fights online with the mysterious Walter (Elijah Wood). Eventually, Walter tracks her down in her investigation to find Natalie, and the two discover Lottie's commune. Walter confronts Misty about Adam's death, but she becomes defensive and tells him to leave her.
In the meantime, Natalie and Lisa spend a day in town helping the commune sell honey, where they rescue Lisa's goldfish, Gilly. Lisa eventually gifts the pet to Natalie.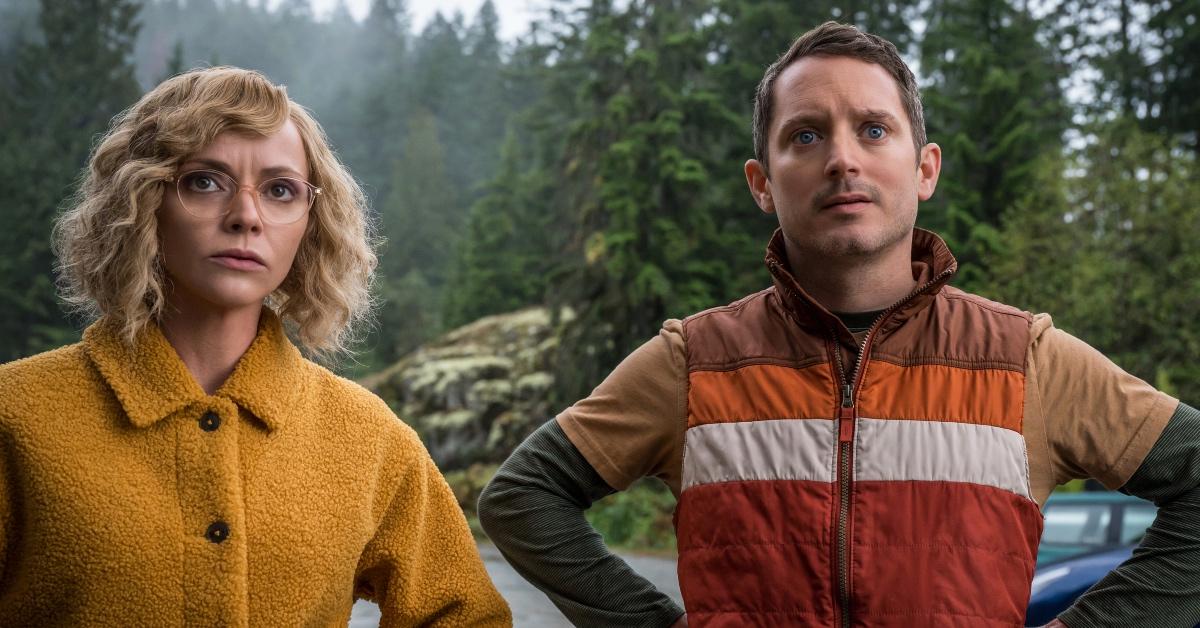 Article continues below advertisement
Shauna and Jeff experience a carjacking that leaves Shauna ready to embrace her dark side. Callie, Shauna, and Jeff realize that Saracusa is a member of the police, trying to bait them into admitting they know more about Adam and plan their statements accordingly. Shauna confesses to Callie some of her recent trauma, including killing Adam, but Callie is just happy she is honest with her.
Misty calls Taissa from the commune, encouraging her to visit, and Tai and Van drive down. Tai calls Shauna but speaks to Jeff, who convinces Shauna to reunite with her old friends and maybe confront her trauma once and for all. The former Yellowjackets reconnect at Lottie's commune, and Lottie encourages them to each pick a "treatment" right for them.
Article continues below advertisement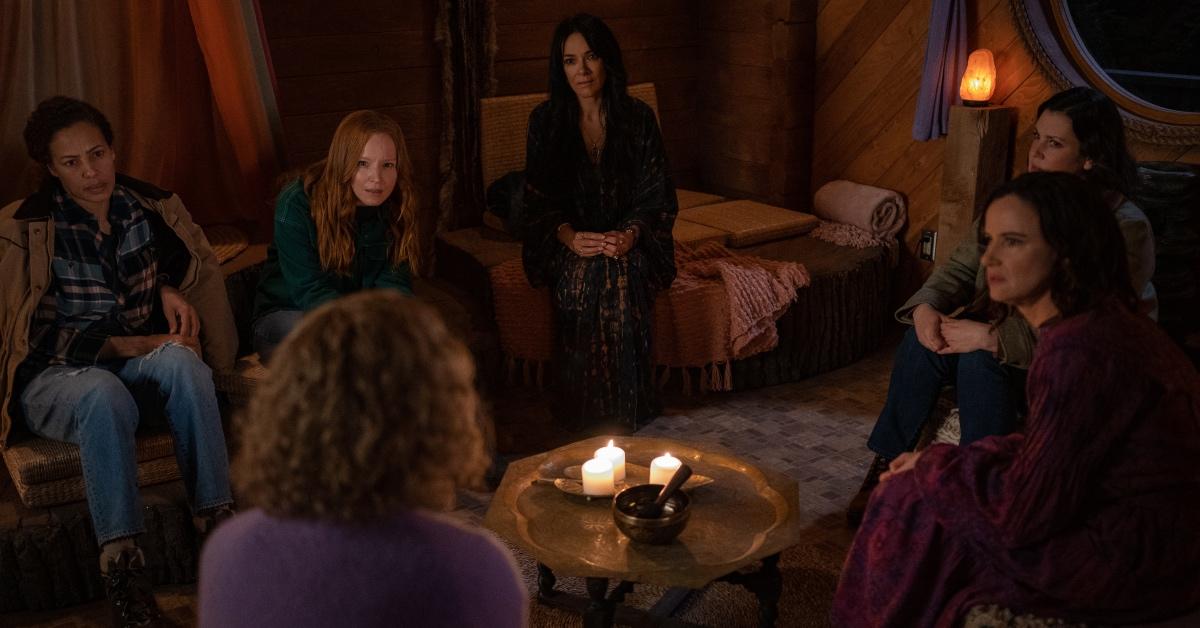 The women regroup and come clean, each admitting their recent disasters — Misty killing Jessica Roberts, the private investigator Tai hired, Shauna, killing Adam, Tai's struggle with her fugue state again, and Van's spiral into depression upon learning her cancer diagnosis. Lottie attempts to get them to play Russian roulette with tea laced with poison to "fix" their problems, but Shauna suggests a hunt instead to appease the wilderness.
In truth, the group is concerned about Lottie's mental health and agrees to call a crisis team.
Article continues below advertisement
Jeff and Callie drive to the commune to get Shauna after another confrontation with the police. Walter receives a message from Misty and ends up at the commune too. The police track Jeff and Callie and seek to potentially arrest Shauna, but Jeff "confesses" to Kevyn Tan just before Walter poisons him.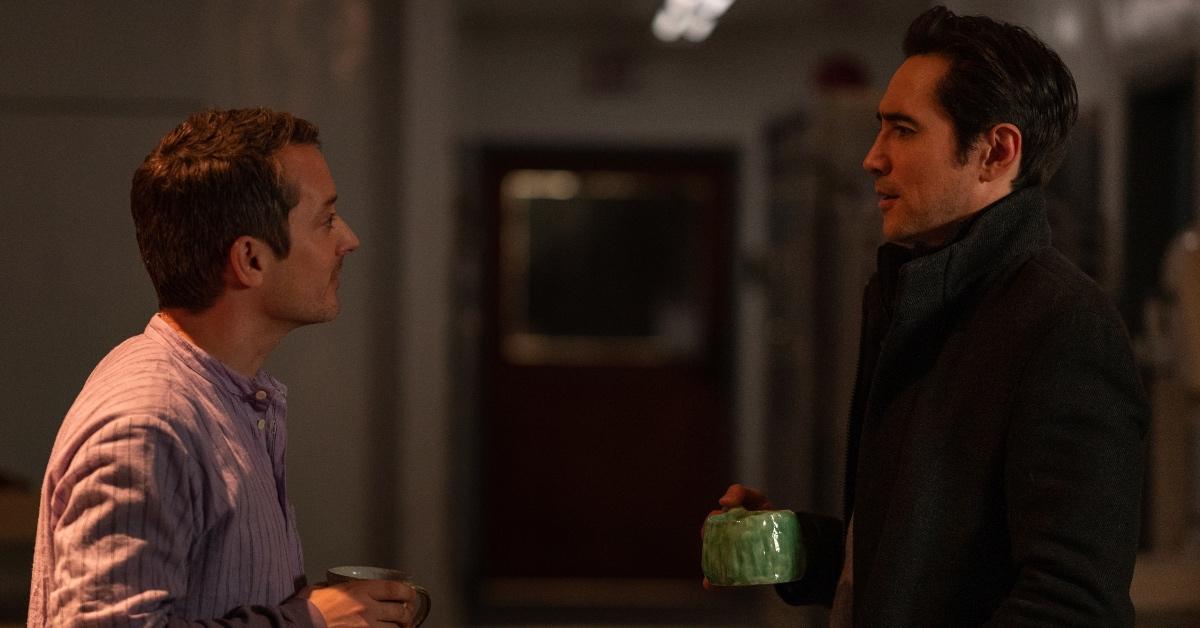 Article continues below advertisement
Mid-hunt, Callie sees Lottie attempting to hurt Shauna and takes Shauna's gun from the car glovebox, shooting her in the arm. Van reveals they didn't call the crisis team after all. Lisa notices the commotion and wields a shotgun, but Misty, seeing her as a threat, attempts to stab Lisa with a syringe of fentanyl. She misses and gets Natalie instead, killing her instantly.
Walter tells Saracusa that he can either go along with a pre-determined plan to pin Adam's murder and the blackmail on Kevyn, or be implicated and/or die. Saracusa agrees to keep quiet and Lottie is taken to a psychiatric care facility.