WWE Fans Believe Chad Frost From 'Young Rock' Is Actually This Wrestler
During the Jan. 13, 2023, episode of 'Young Rock,' the titular character said "Chad Frost" is a pseudonym for another wrestler. So, who is he?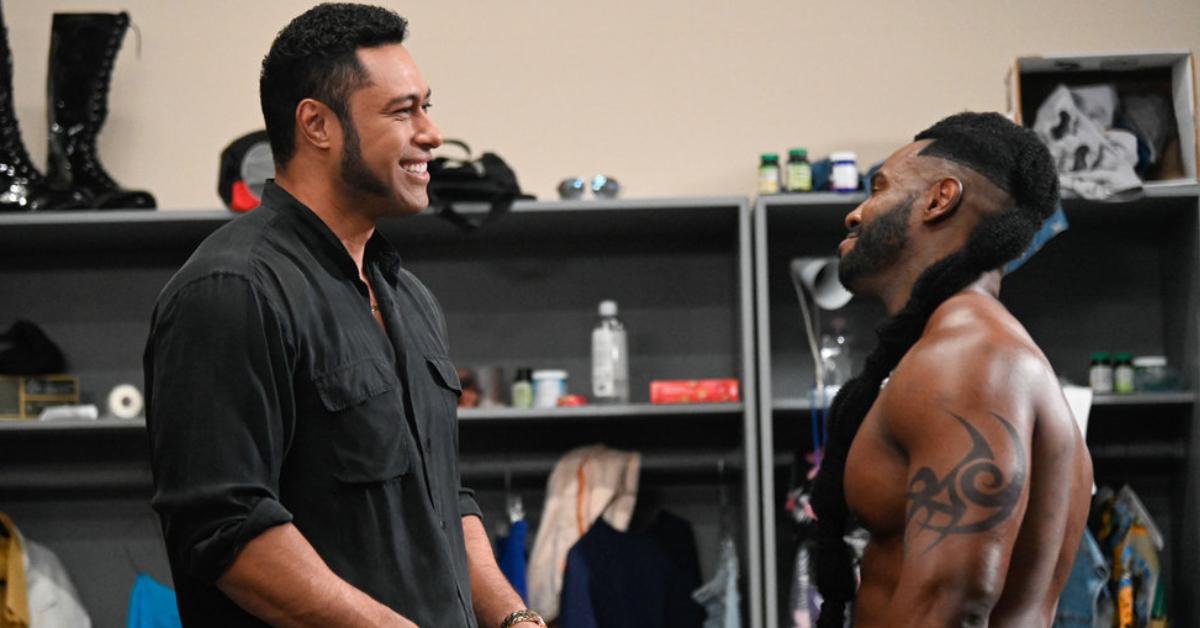 For those unaware, the third season of NBC's acclaimed sitcom Young Rock delves further into the one and only Dwayne "The Rock" Johnson's wrestling career. From exploring his legendary heel turn to unveiling the origins of his infamous rebrand from Rocky Maivia to "The Rock," Season 3 is, as The Miz says, "must-see TV."
Article continues below advertisement
The third installment also includes plenty of familiar faces from that iconic era of wrestling, including Bret Hart, Stone Cold Steve Austin, Mick Foley, Triple H, and ... Chad Frost? The latter wrestler was introduced in Episode 8, titled "Going Heavy," and has left many diehard WWE fans confused. So, who the heck is this "Chad Frost"? Let's investigate.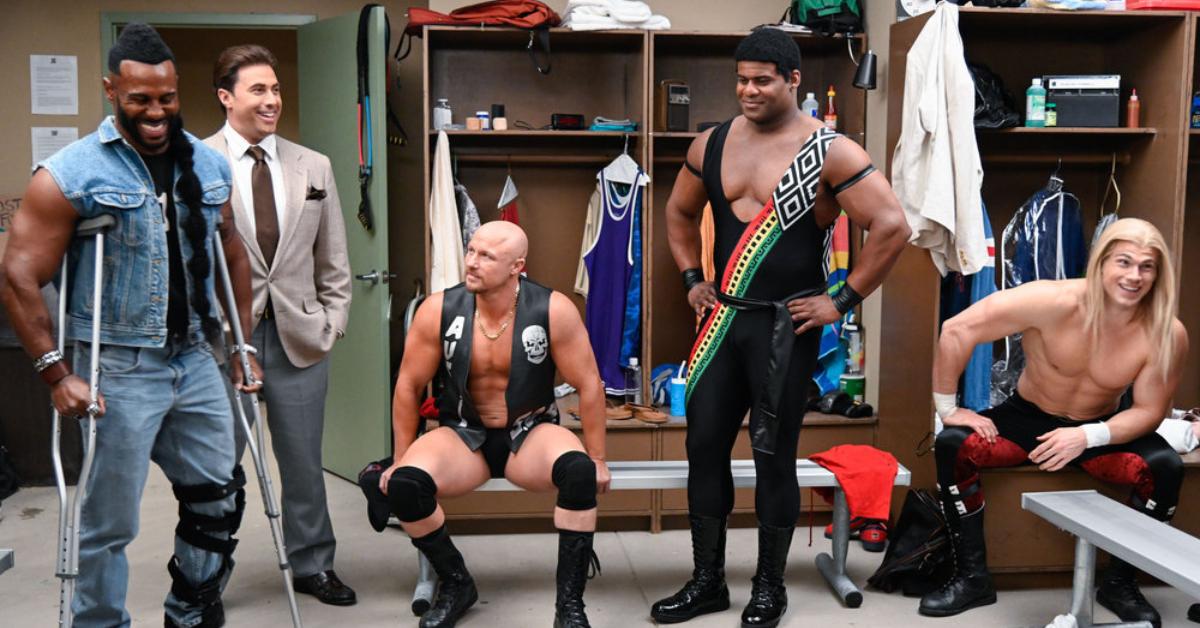 Article continues below advertisement
Who is Chad Frost in 'Young Rock'?
Season 3, Episode 8 of Young Rock takes place in 1998 and sees a young Dwayne Johnson achieving much success in the WWF as the breakout star of the Nation of Domination. While things are going well in the ring, backstage is a totally different story.
Enter Chad Frost, a wrestler clad in an all-denim ensemble and sporting a waist-length ponytail who badmouths Dwayne to Vince McMahon to keep the Samoan wrestler from moving up the company's ranks. In the episode, he's described as one of the WWF's top stars at the time; however, it's revealed via narration that Chad Frost isn't real and that the character is simply a pseudonym for the actual wrestler who tried to sabotage Dwyane's career.
Article continues below advertisement
Although the 50-year-old actor never says who Chad Frost is a pseudonym for, he does note, "That guy never turned out to be a friend. And I'll just leave it there." Of course, WWE fans immediately figured out Dwayne was talking about Shawn Michaels. He was one of the WWE's top superstars in the '90s until a back injury forced him to temporarily retire.
Article continues below advertisement
"The Rock got that forever beef with Shawn Michaels," one fan tweeted. "Called him Chad Frost on Young Rock." Another added, "Apparently they don't even call Bald head HBK by his name on Young Rock and call him Chad Frost instead? Yeah, that beef is FOREVER." Wait, what beef? Stick around to learn more about The Rock and Shawn Michaels's feud.
The Rock and Shawn Michaels had real-life beef.
Let's get one this straight — The Rock and Shawn Michaels have never liked each other, and they never will, but why?
According to Bret Hart, the "Heartbreak Kid" severely bullied The Rock in his early days with the WWE. During an episode of his Confessions of the Hitman podcast, the 65-year-old Hall of Famer revealed, "a lot of the wrestlers would give him a hard time in those days, a really hard time, enough to try to break him and get him to quit and they almost succeeded."
Article continues below advertisement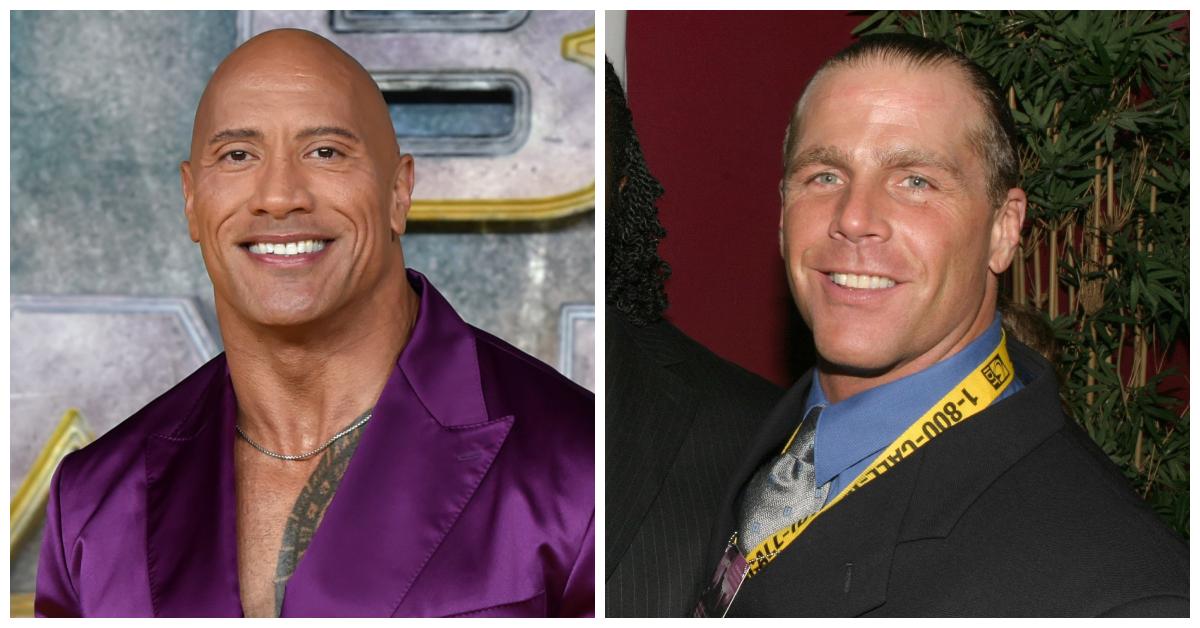 Bret said he looked out for The Rock, stating, "I can remember going to bat for Dwayne quite a few times and kind of looking out for him, Owen [Hart] too. I think Owen and I had a lot to do with sort of looking out for him when he first came down. [The Rock] was kind of a marked guy."
He added that the bullying stemmed from jealousy, noting, "Just seeing someone that is a nice kid climbing the ladder bothered someone like Shawn Michaels or bothered Triple H so much that they couldn't see passed it. They worked on him and worked on him, and it was pretty clear to me."
New episodes of Young Rock air Fridays at 8:30 p.m. EST on NBC.