These Throwback Photos of Your Favorite YouTubers Are So Heartwarming
It can be hard to imagine your favorite YouTubers as kids, but these throwback photos will give you an idea of how your fave creators once looked.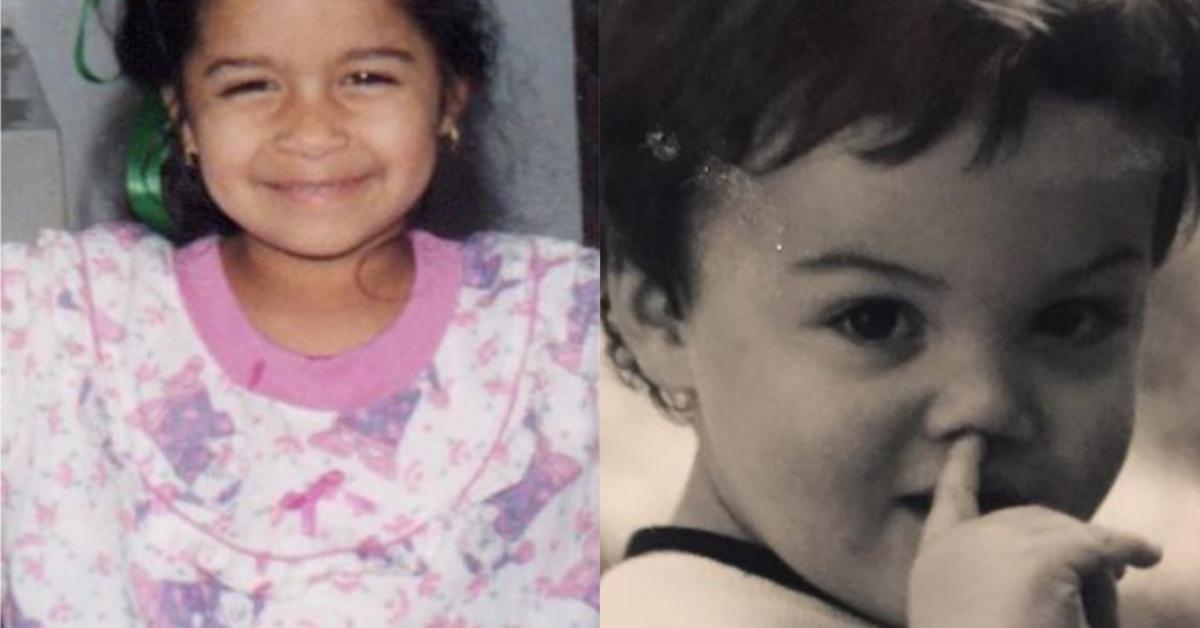 Coming home for the holidays always provides for some major throwbacks. Between having to sleep in your childhood bedroom, constantly being surrounded by family photos at your parents' house, and — of course — still getting in fights with your now-adult siblings, the holidays always provide for serious nostalgia.
Adorable photos of YouTubers as babies:
And since all of our favorite internet personalities and online creators are also in the midst of celebrating the holiday season right now, let's go back in time and see what they looked like back in the day... these throwbacks showing YouTubers' baby photos are beyond adorable.
Article continues below advertisement
1. Emma Chamberlain
The difference between baby Emma and adult Emma is striking. As a child, she was a blue-eyed blondie with a curly head of hair, and let's face it — she had the most adorably chubby cheeks ever. Little did she know she'd eventually become one of the most famous YouTubers of 2019.
2. Jake Paul
Jake Paul's glow up is all too real. This photo was undoubtedly snapped before his Disney days, when he was around 10 or 11 years old in this photo. And although a lot has changed since then, his bleach blonde hair and goofy smile are basically the same.
Article continues below advertisement
3. Logan Paul
OK, fight me on this — Logan's bowl cut from the late '90s/early '00s is a national treasure. Several years prior to the controversial creator getting canceled, the famous YouTuber was a super cute kid. To be honest, I wish he still looked like this.
Article continues below advertisement
4. Jeffree Star
Jeffree posted this throwback to show his legendary transformation, and clearly, his glow-up is too real. This was many years before young Jeffree discovered his talent for beautification, eventually becoming a world-famous beauty icon, an incredibly wealthy celebrity, and one of the biggest makeup entrepreneurs of all time.
Article continues below advertisement
5. David Dobrik
Despite David Dobrik's baby face, the famous YouTuber was actually in high school in this photo, according to the photo's Instagram caption. His bowl cut and adorable smile totally melt my heart, though — and his date is probably kicking herself for ditching David at the high school dance.
Article continues below advertisement
6. Lilly Singh
Lilly Singh took to Instagram to show that she was a total tomboy growing up, and that she defied societal expectations of being a "lady." It seems like she grew from an awesome kid into a seriously strong human being.
Article continues below advertisement
7. The Dolan Twins
Although the identical Dolan twins haven't specified if this photo specifically captured Ethan or Grayson, it's clear the twins were totally adorable (and had a great sense of humor) long before they could talk. The fact that the subject (either Ethan or Grayson) is picking their nose is way too fitting.
Article continues below advertisement
8. Shane Dawson
When Shane was still in high school, the 31-year-old YouTuber was a chubby, cheerful kid with the cutest smile ever. Clearly, he was involved with theater... or else he actually went on a safari. Either way, we're head-over-heels obsessed with young Shane.
Article continues below advertisement
9. MrBeast
There's no denying that MrBeast was a somewhat awkward teen, but clearly, things have worked out for him — with 27.7 million YouTube subscribers, MrBeast has gained tremendous success over the last several years.
Article continues below advertisement
10.
Clearly, all of us were awkward kids once... and some of us still are (LOL). But in all seriousness, these throwback photos of YouTubers are the only Christmas presents I needed this holiday season. And TBH, they're great to think about while your parents are embarrassing you with old home videos and family albums. This was the distraction we all needed.