Who Is Yung Bleu's Wife? She Threatened Divorce After Cheating Allegations
Yung Bleu's wife, Tiemeria, is a businesswoman and mom of three. But what happened with the cheating scandal and the divorce threats?
Singer and rapper Yung Bleu has been in the game since 2013, gaining recognition through a series of mixtapes before landing a deal with Columbia Records via Boosie Badazz's label.
Article continues below advertisement
Behind the music, though, fans want to know more about Yung Bleu's wife. Read on to learn more about the businesswoman — including the cheating allegations she made against him.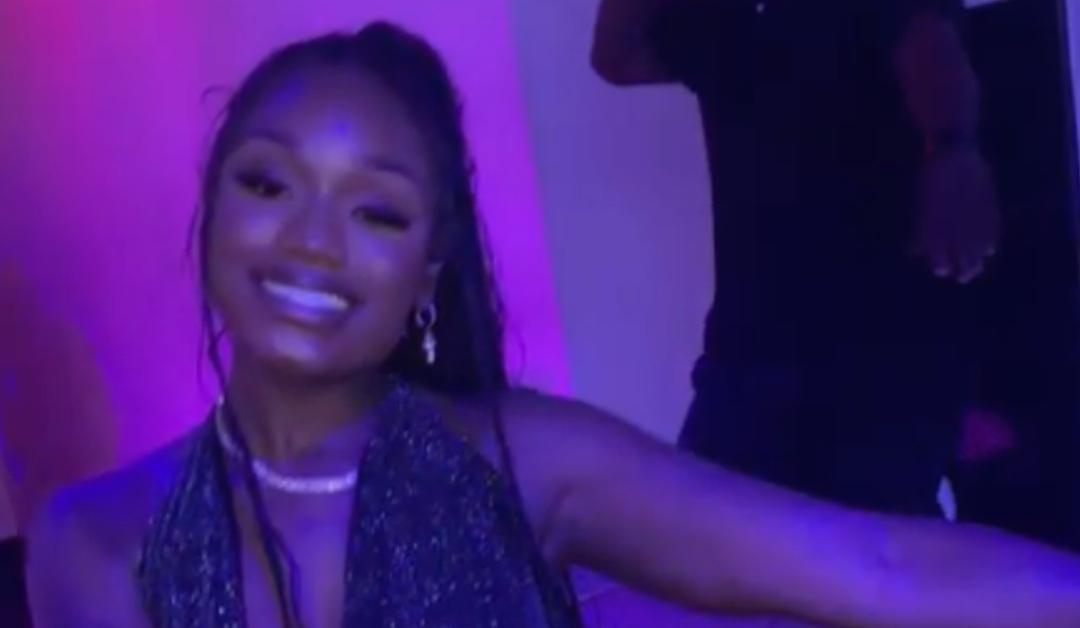 Article continues below advertisement
Who is Yung Bleu's wife, Tiemeria?
Tiemeria Biddle is the owner of Dark Moon Cosmetics, which she launched in 2021. Per Sportskeeda, she met Yung Bleu back in 2015. The two went on to welcome three children together: two boys and a girl.
When asked by VoyageATL in 2022 what fans might be surprised to learn about her, Tiemeria said, "Well, it wouldn't be surprising to most because a lot of people already know that I'm very shy, but as time goes on I'm coming out of my shell more and more."
Article continues below advertisement
Amid cheating allegations, Tiemeria threatened to divorce Yung Bleu after discovering receipts of his philandering.
Another day, another cheating scandal to explore! As per usual, it doesn't come as a surprise when an entertainer is exposed for cheating on their significant other. However, when the revelation is brought to light by the scorned lover, it makes the situation much more intriguing.
In a slew of Instagram Stories posts, Tiemeria decided to air out the singer for doing her wrong. On Aug. 31, 2023, Tiemeria shared a post about the singer allegedly flying out another woman for a romantic rendezvous. She also accused him of not being adequate in the intimate size department, criticized his large teeth, and said that the woman in question was not lying on him.
Article continues below advertisement
She also shared that because Bleu embarrassed her, she will keep the same energy and return the favor.
After sharing another IG Story post calling him out of his name, Tiemeria told the story of how she found out about Bleu's philandering.
Article continues below advertisement
"Something told me to check my filtered messages," Tiemeria said. "So I looked in my messages and somebody said, 'Did you see the post about a girl saying that Bleu flew her out?'"
Tiemeria said that she tried to find the posts but couldn't find them. While in bed, she asked Bleu about the accusations and he denied knowing what it was about.
Tiemeria said that Bleu put clothes on, left their bed, and went to the guest house. After finding him, she asked him what was going on and he revealed he was on the phone with a man named Ted and that he found the video. Apparently Bleu tried to act like the young lady was lying about him when the proof was in the pudding.
Article continues below advertisement
Article continues below advertisement
The woman with the TikTok handle @tenommmm shared a slew of videos, with receipts, of her explaining her experience with the singer. She claimed that Bleu brought her with him on a private jet and they didn't speak a word. Once they landed, they got into a car with five other men, all without introducing her to anyone.
However, Tenom said that she left after she believed Bleu wanted to give her the "groupie" treatment. SMH!
Now back to Tiemeria! Bleu's wife asked him for the video via text and once she started watching it, she texted him about the claims and he continued to deny it. Keep in mind, this conversation was happening with him out of the house.
Tiemeria went outside to confront Bleu and he ran from her instead of trying to face the situation. She said that she would not chase after him and she would not allow him to return to their home.
Article continues below advertisement
"I hope Boosie come to get your m------------ a--. He ain't got no car keys, he ain't got no house keys, he can't get in this m----------," Tiemeria said. "So, he going to be outside tonight unless one of you b----- come get him."
She ended her story by saying, "I need the best divorce lawyer in Georgia."
Article continues below advertisement
Social media dragged Yung Bleu and Tiemeria for filth.
Some folks online called out Bleu's messy behavior and openly supported Tiemeria.
On the flip side, some folks are bad-mouthing Tiemeria for how she handled the situation — from her being accused of "bashing" Bleu to her going public with their issues.
Article continues below advertisement
Interestingly, many people stood up for Tiemeria and shared that she had every right to criticize Bleu for disrespecting their marriage in a public fashion.
SMH!