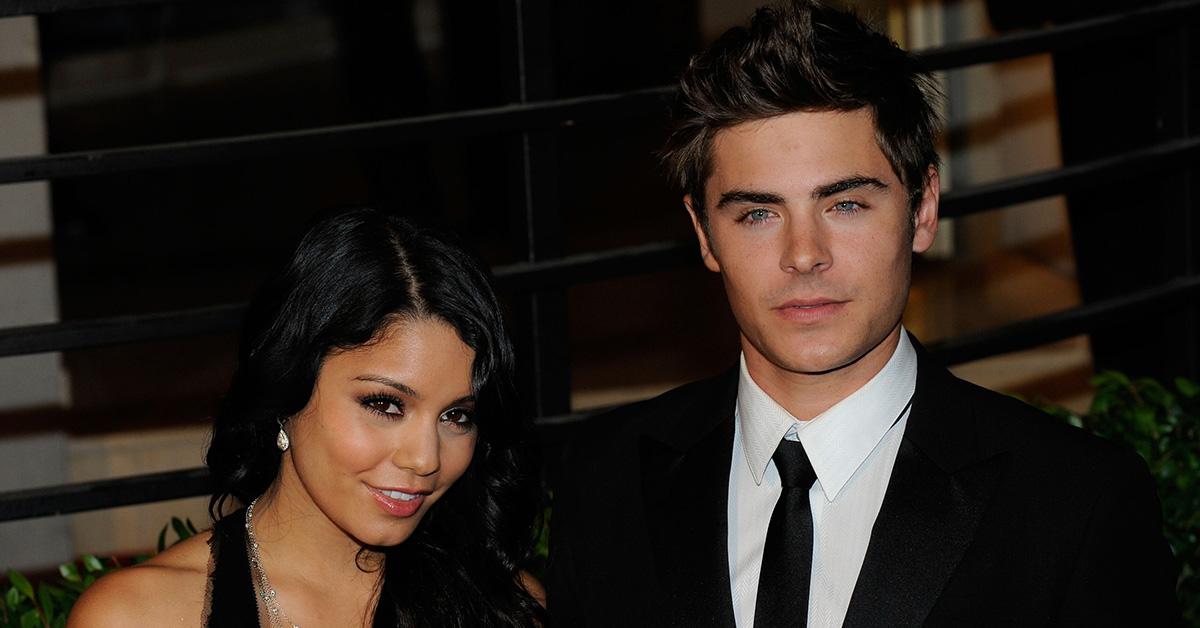 Zac Efron and Vanessa Hudgens's Relationship Timeline: A Look Back at Their Dating Years
Zac Efron and Vanessa Hudgens's relationship history: They dated from 2005 to 2010, and we're breaking down every moment of their romance.
It's always tempting to root for onscreen couples to get together in real life, and that was certainly the case for a generation of teens who grew up with High School Musical. Zac Efron and Vanessa Hudgens dated throughout that entire franchise, and many were hoping their love would last forever.
Article continues below advertisement
While we now know that they were not meant to be, it's still worth taking a look back at all the major moments from Zac and Vanessa's relationship.
Zac Efron and Vanessa Hudgens's relationship timeline began in 2005.
Zac and Vanessa first met in 2005 while they were auditioning for High School Musical, and they were always paired up for scene tests. "I don't know what it was with Vanessa, but we kind of clicked from the very beginning," Zac told People, said later, reflecting on that time.
The two began dating on set, although the exact date when their relationship started is unclear. Vanessa has said it was at "the very beginning" of their journey with the franchise.
Article continues below advertisement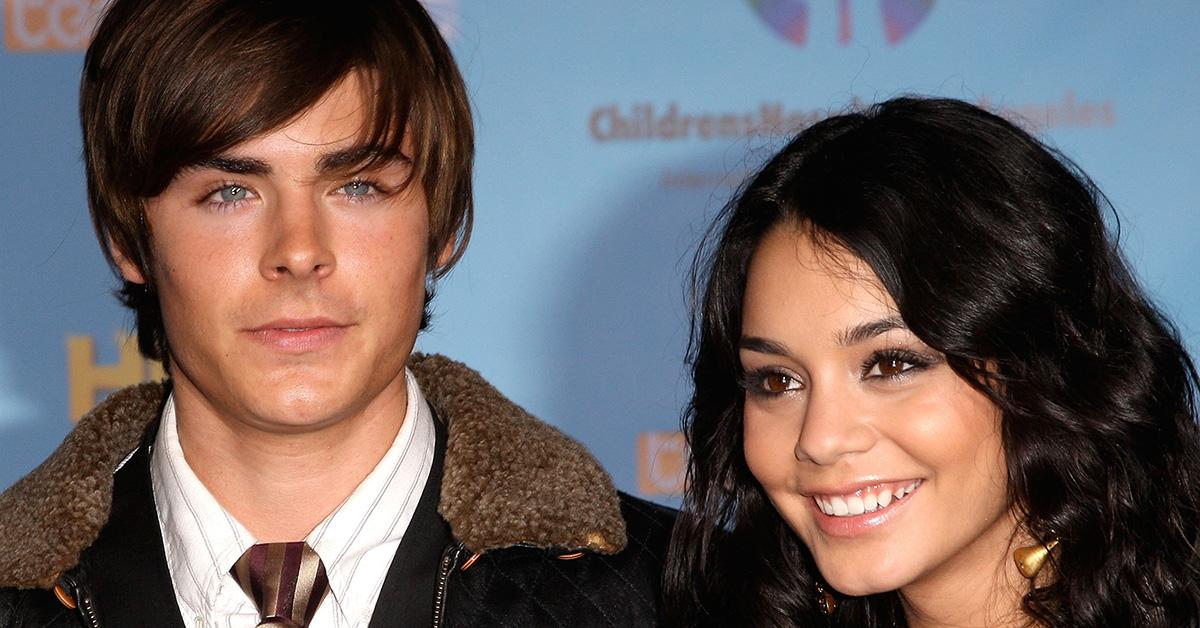 In 2006, the first High School Musical premiered and quickly became a phenomenon, and Zac and Vanessa often teamed up to promote it. The two attended several events during this time, but they had not yet officially confirmed that they were dating.
Article continues below advertisement
2007: Zac and Vanessa officially confirmed they were dating.
When Zac was recruited to play Vanessa's love interest in the music video for "Say OK" in March 2007, a rep explained that it was their official "coming out" as a couple. In June of that year, the two were spotted wearing matching rings, which fans immediately suspected were promise rings. Zac confirmed that he had gotten the ring from a "female friend," but was coy about who. Later, Vanessa said Zac was an "amazing guy" on a red carpet, and Zac called Vanessa a "sexy woman" in Rolling Stone.
2010: Zac and Vanessa broke up.
After showing some PDA in public in 2008 and attending the Oscars and Golden Globe together in early 2010, Zac and Vanessa officially announced their breakup in December of that year. At the time, they insisted that they were still good friends, and Vanessa would later explain that long distance was difficult for both of them to manage.
Article continues below advertisement
2014: Zac and Vanessa lost touch.
After four years of being separated, Zac admitted in 2014 that he had lost touch with Vanessa, and that they hadn't spoken in some time. Vanessa confirmed in 2017 that the two were no longer in contact.
Article continues below advertisement
2019: Vanessa expressed gratitude for their relationship.
Although she and Zac were no longer in contact, Vanessa told The Hollywood Reporter she was thankful for the relationship. "I could not have been more grateful to have that relationship at the time … It was this massive phenomenon and [all] eyes were on me. And it's just a really weird foreign thing to go through, and by being in a relationship, it kind of kept me stabilized and grounded, and I had someone to lean on who was going through it as well."
2023: Zac Efron re-followed Vanessa Hudgens on Instagram.
It's unclear whether Zac and Vanessa have reunited more recently, but they have certainly appeared in proximity to one another on several occasions. In 2020, Zac introduced several of his former co-stars, including Vanessa, during a virtual Disney sing-along, and more recently, both Zac and Vanessa returned to East High and took pictures on the campus, although it's unclear whether they saw each other on their trips.
Article continues below advertisement
In 2023, eagle-eyed fans noticed that Zac re-followed Vanessa on Instagram, prompting the internet to lose its mind over the HSM rekindled connection. It's unclear if this signals something bigger, or if after all these years, they're finally over the heartbreak and have arrived at a publicly friendly relationship.