Mindy Says Working on Her Marriage to Zach Is "Taking Literally Everything" She Has on 'MAFS' (EXCLUSIVE)
Zach and Mindy aren't living together on 'Married at First Sight' — but the newlyweds are trying to work out their issues in this exclusive clip.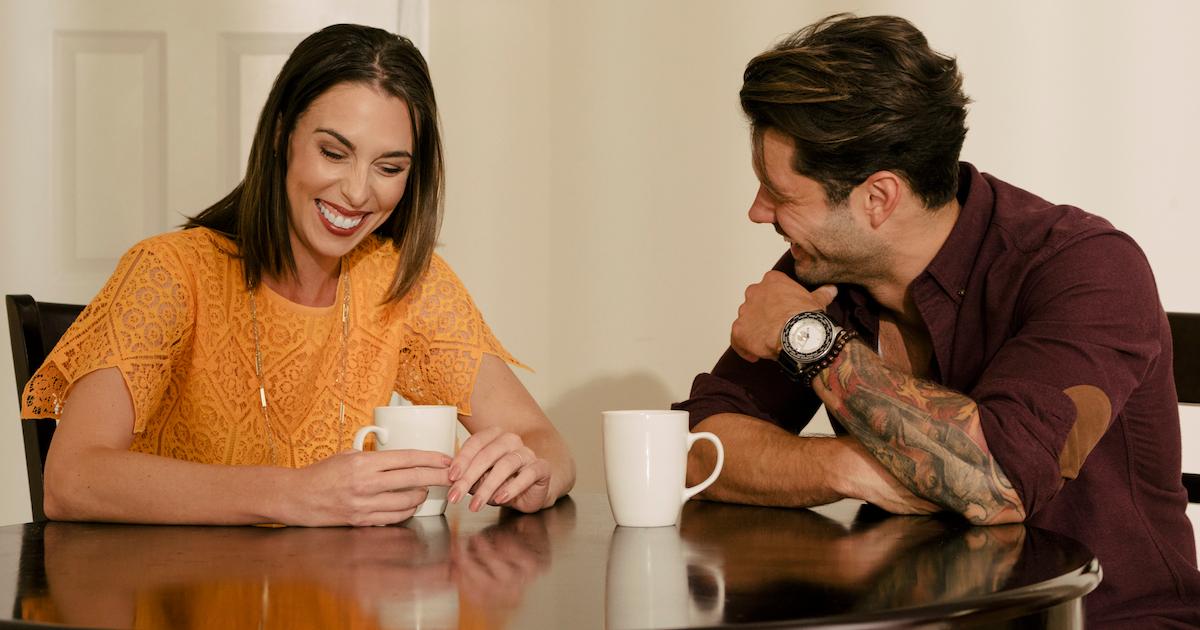 Though every couple on past seasons of Lifetime's Married on First Sight understand the risk that they are taking when they choose to marry a stranger, many are often quickly confronted with real-life issues that prevent them from wanting to move forward in the process. One of the five couples on Season 10 of Married at First Sight is Mindy Shiben and Zach Justice.
Article continues below advertisement
From the beginning the two were a fan favorite couple because they had so much in common on paper, from their passion for fitness to their similar jobs. But, as soon as they got married it became abundantly clear that Zach's earlier words about needing to be physically attracted to his wife would come back to haunt the couple.
Article continues below advertisement
On the Feb. 12 episode of the show, the couple sat down with Pastor Calvin Roberson (one of the matchmakers on the show) to discuss why Zach had chosen to live separately from his bride following their honeymoon in Panama. The personal trainer explained that everything moved too quickly for him — almost as if he was unaware as to what show he had applied to — and the nail seemed to go down in the proverbial coffin when he uttered the fateful words: "I need my space."
Their marriage certainly isn't off to a good start on MAFS, but the newlyweds definitely have not thrown in the (gym) towel yet. In an exclusive clip obtained by Distractify, the couple is discussing the root of Zach's commitment issues, and how Mindy's patience is wearing thin.
On the Feb. 19 episode, viewers will get further insight into the relationship dynamic between Zach and Mindy — and if there's any hope that their relationship can be salvaged.
Article continues below advertisement
Zach and Mindy still aren't on the same page when it comes to living together.
On the show, Zach and Mindy still have weeks until they have to decide if they want to stay married or get a divorce. But, if they ended the process early, they wouldn't be the first couple in the show's history to do so. Zach has been candid about not feeling very physically attracted to his bride, though he has said that he finds her pretty. He also felt disheartened because of how serious his talks with Mindy often are.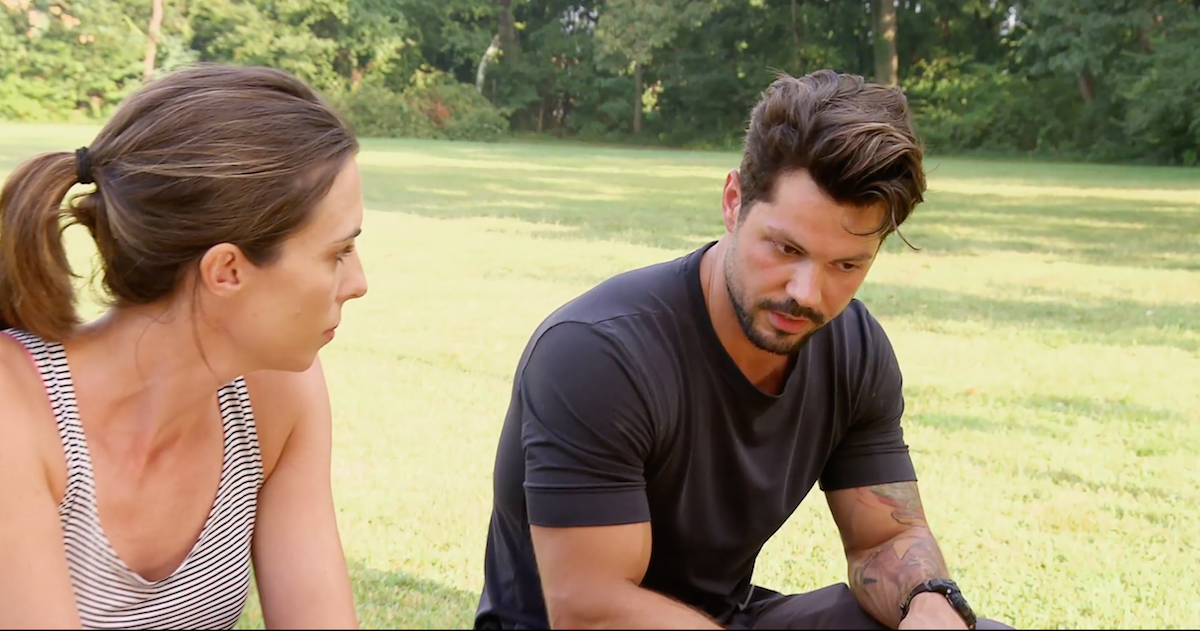 Article continues below advertisement
In the teaser clip, the pair are reunited at a park. Zach asks Mindy how she thought their meeting with Pastor Cal went, and she doesn't hold back.
"What do you think about the talk and discussion with Pastor Calvin?" he queries.
"I was trying not to have expectations at the beginning of it, but I was really open to moving in together," Mindy replies about her expectations at the beginning of the show. "I was surprised when you just completely decided to go a different way with it."
The clip then flashes back to their ill-fated meeting with Pastor Calvin, during which Zach remains headstrong about feeling "thrusted" into marriage.
At their park meeting, Mindy then drops a bombshell about how close she is to letting the marriage go.
"Me trying to follow through on my promise is taking literally everything that I have," she tells her husband.
Article continues below advertisement
Mindy said that she's committed to her marriage but she "needs more" from Zach.
In the previous episode, it seemed like Mindy was simply going to wait around for Zach to get on the same page as her. But, based on the teaser, she's now going to be more active in making sure that their relationship moves forward.
In her confessional, the figure skating coach admitted that she wants to put forth that effort because she does see a potential with Zach, and because she knows that they were matched together for a reason. But, that doesn't mean that she's going to wait forever.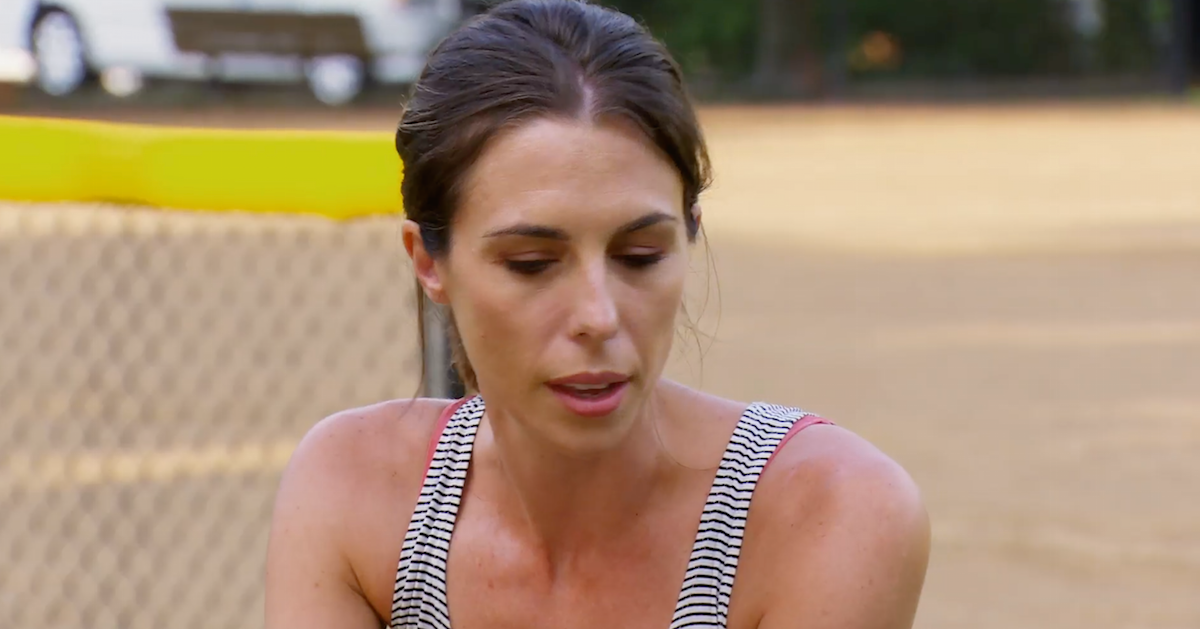 Article continues below advertisement
"I'm still married and I'm still committed to that because I feel like we have a lot in common, and I am trying to be optimistic at moving at this slower pace, with these baby steps that he's comfortable with. But I do need more from Zach. I can't be committed alone. It's like — show me how you are invested. Something's got to actually change."
Will Zach's toothbrush ever join Mindy's in their post-marriage home or will he continue to feel overwhelmed by the process? It remains to be seen.
Married at First Sight is produced by Kinetic Content, and it airs on Wednesdays at 8 p.m. on Lifetime.