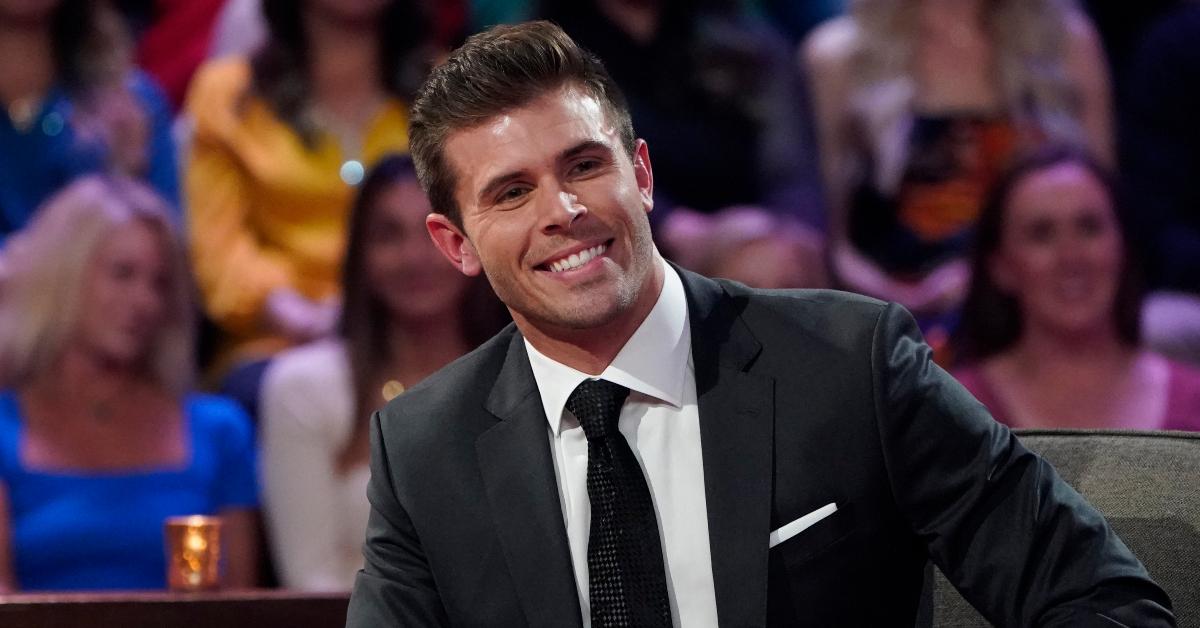 We Know Zach Shallcross's Final Four Women on 'The Bachelor' (SPOILERS)
Spoiler alert: This article contains potential spoilers for Season 27 of The Bachelor.
While many are too busy reveling in the chaotic drama of Bachelor in Paradise, we can't help but wonder how Zach Shallcross is handling the responsibilities that come with being the leading man on The Bachelor. Now, we all know his journey began during the "After the Final Rose" segment on The Bachelorette, but have there been any filming updates?
Article continues below advertisement
Thankfully, our beloved resident spoiler king, Reality Steve, is always up to date on the franchise's filming schedule. Since late September 2022, he has offered fans brief glimpses of Zach's season, but recently, the well-known blogger gave us the inside scoop on his hometown dates. On that note, stick around to find out who's part of Zach Shallcross's final four!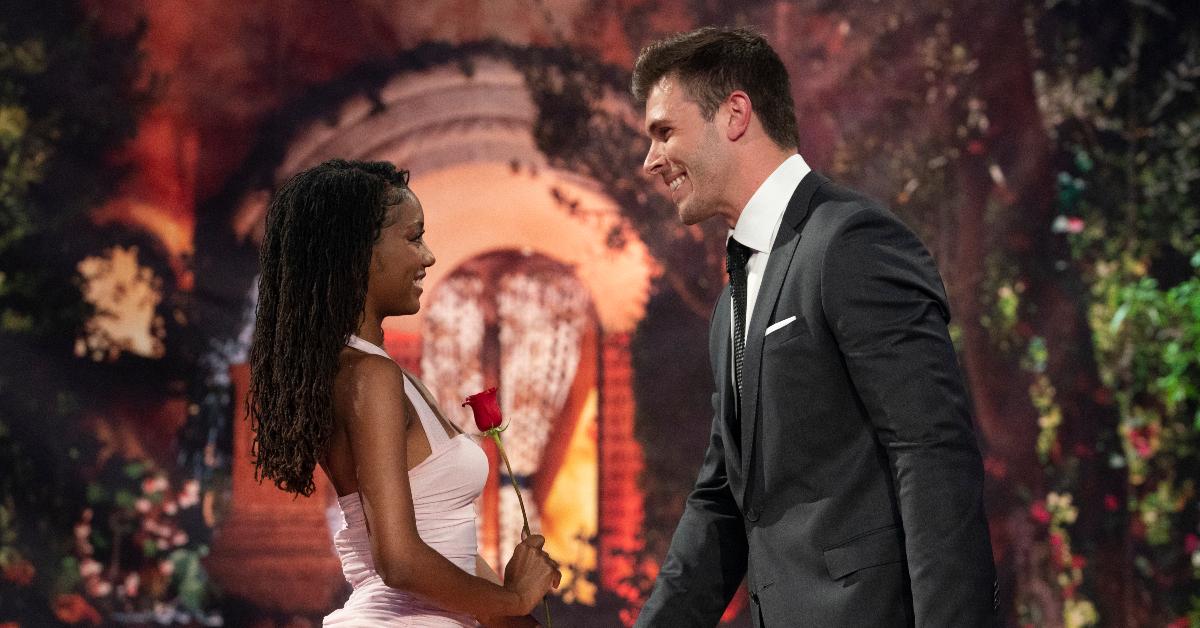 Article continues below advertisement
Who are Zach Shallcross's final four on 'The Bachelor'?
Initially, we didn't have all the details regarding Zach's final four; we only knew of two contestants who received a hometown date. However, our favorite TV guru recently revealed the four women who embarked on the fan-favorite adventure.
On Nov. 2, Reality Steve disclosed via Twitter that Ariel Frenkel had a hometown date with Zach in New York City. The two were spotted in Washington Square Park and sauntered into Sarge's Deli & Diner in Murray Hill.
Reality Steve also reported that Zach filmed a hometown date with Kaitlyn Biggar in Austin, Texas, on Nov. 6, 2022. The couple was seen in the South Congress area; Steve shared a video from an eyewitness, and if you listen closely, you can hear a member of production telling fans that they "can't take videos" of the scene.
Article continues below advertisement
On Nov. 7, Reality Steve took to Instagram to reveal the last two contestants part of Zach's final four — Gabriella Elnicki and Charity Lawson. Unfortunately, there is no information regarding their hometown dates; nevertheless, we can determine via context clues that Zach traveled to Vermont with Gabriella and Georgia with Charity.
Article continues below advertisement
Ahead of filming, Zach Shallcross revealed his biggest turn-on and turn-offs.
After being announced as the franchise's next leading man, Zach sat down with People and discussed his upcoming journey to find love. The 26-year-old tech executive even opened up about what he wants in a partner.
"There's really two main things that I look for and first is how kind and compassionate they are. I think that's something that's pretty rare nowadays," Zach told the outlet. "The other thing is having someone that loves to do fun, adventurous stuff with me, whether it's traveling, trying cool foods."
Article continues below advertisement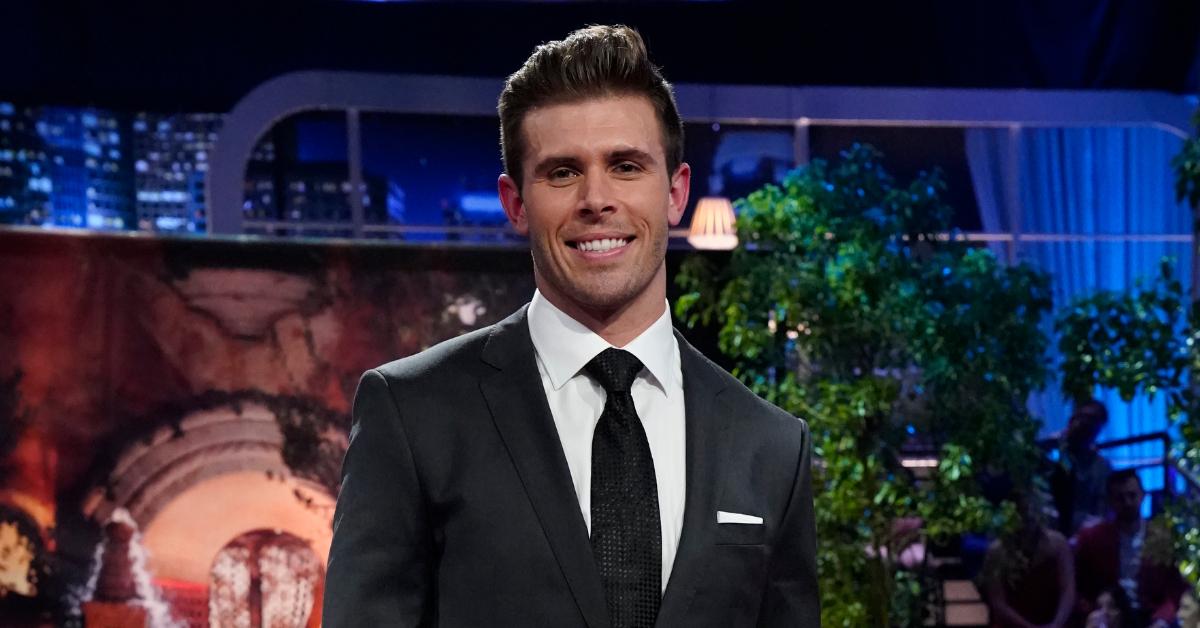 As for what gives him the ick, Zach said he will not stand for petty, unnecessary drama in the house.
"I know it's kind of inevitable when you're in a house with 30 others and there's going to be arguments or conversations that don't go that well ..." he admitted. "If there's a lot of drama going on in the house, what it tells me is that they're not really serious and why they're there is probably more for finding internet fame or whatever it is. So I'll probably be pretty quick to cut that out."
Season 27 of The Bachelor premieres Monday, Jan. 23, 2023, at 8 p.m. EST on ABC.