'Love Is Blind' Star Zack Goytowski's Sister, Alexa, Shines a Light on Their Mother
Who is Zack Goytowski's sister Alexa? The 'Love Is Blind' star's sibling took to TikTok to share a touching video about their mother whom he mentioned on the series.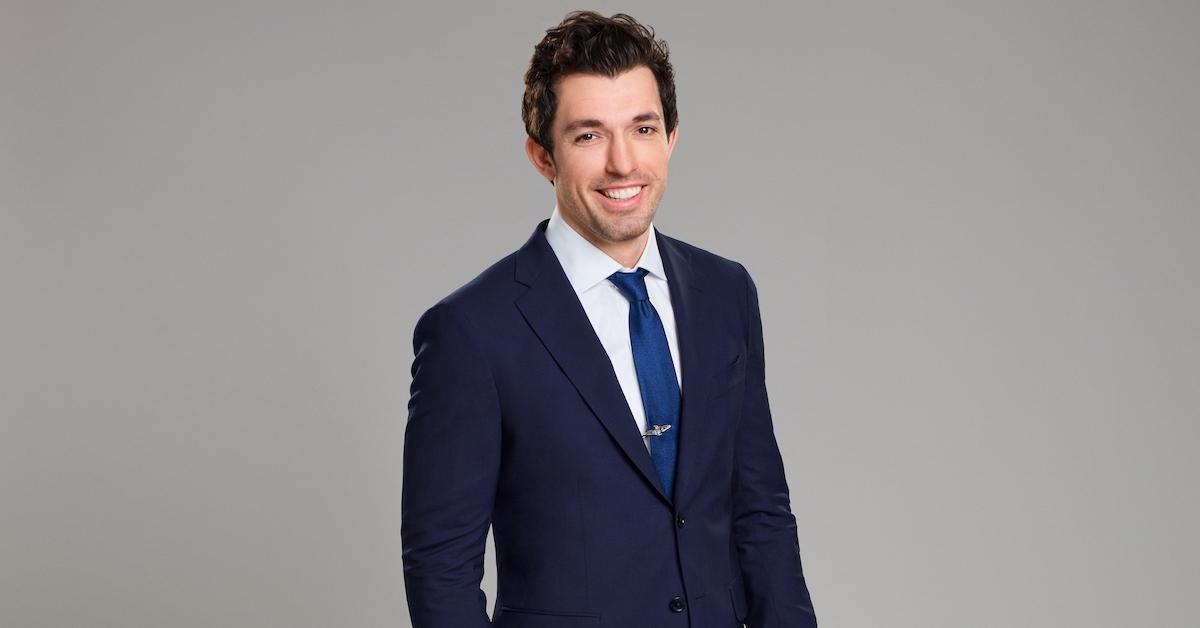 Season 4 of Netflix's hit series Love Is Blind is currently in full swing.
As viewers learn about the next set of singles hoping to find love sight unseen and build lasting marriages after the grand reveal, the jury is still out on which couples will stand the test of time.
Zack Goytowski has found himself the subject of tons of social media ridicule after ending his relationship with Bliss Poureetezadi in favor of Irina Solomonova.
Article continues below advertisement
During Zack and Irina's dating phase, he opened up about his childhood and shared his respect and admiration for his late mother.
Now that Zack's sister, Alexa Williams, has taken to TikTok to share more details about the family matriarch, fans are ready to learn more about her.
So, who is Zack's sister Alexa?
Here's the 4-1-1.
Article continues below advertisement
Alexa Brooke Williams, sister of 'Love Is Blind' contestant Zack Goytowski, shared that their mother died in a car accident.
Folks who are caught up on the first half of Love Is Blind Season 4 may remember Zack being vulnerable and opening up about his mother while speaking with Irina.
He shared that his mother "was an amazing woman" and revealed that she had passed away.
Although Zack didn't elaborate on the details, his sister, Alexa Brooke Williams, shared what happened to their mother on TikTok.
"My brother bravely shared our mother's story on national TV," the text on Alexa's TikTok video reads.
Article continues below advertisement
The video starts with a short clip of Zack opening up to Irina. Then, the clip switches to a childhood photo with their mother (Terri Jo Vonnoy), young Zack, and baby Alexa being held by Terri.
The text then reads, "Our mom was selfishly taken from us on April 10, 2014," as a photo carousel of Zack, Alexa, and Terri begins.
Article continues below advertisement
"She was struck head-on by a drunk driver," the video text reads as another image of Terri, a pre-teen Zack, and a pre-schooled age Alexa is shown.
As the carousel continues, we see photos of Terri in a wedding dress and Terri supporting Zack at a sporting event.
Article continues below advertisement
"Our mom faced many struggles, but she always fought her way through," the text reads. "She'd give the shirt off her back to anyone in need, even a stranger. She was always kind and never judged a stranger, no matter what."
The carousel continues to highlight Terri being a great mother. Alexa also said that Terri would be "incredibly proud of Zack" and "a fun grandmother" to Alexa's daughter.
Article continues below advertisement
The post concluded with a call to action for folks not to drink and drive. The last frame of the video has two signs that read, "Please don't drink and drive," and "In memory of Terri Jo Vannoy."
Alexa captioned the post, "We miss and love her every day."
Alexa seems to be very excited about Zack appearing on 'Love Is Blind.'
Alexa has been very vocal about Zack being on Love Is Blind. Aside from discussing their late mother, she also posted a funny point-of-view video about Zack's journey to find love.
Article continues below advertisement
In the video, viewers can see a photo of Zack sitting on the couch in the pods with Alexa hovering over the image and visibly laughing at her brother — of course, it's all in good fun and support.
Zack has also supported Alexa with her love life and even shared a post congratulating Alexa and her husband, Cameron Williams Jr., on tying the knot on April 17, 2019.
Article continues below advertisement
The couple shares one child, Emerald Jo Williams, who was born on Valentine's Day 2022.
Hopefully, Zack can follow in Alexa's footsteps and find his soulmate. Either way Zack's journey goes, we have a feeling that his mother Terri is watching over him.
New episodes of Love Is Blind Season 4 drop Fridays on Netflix.