President Trump did not have a great holiday weekend. He's "furious" about certain hashtags.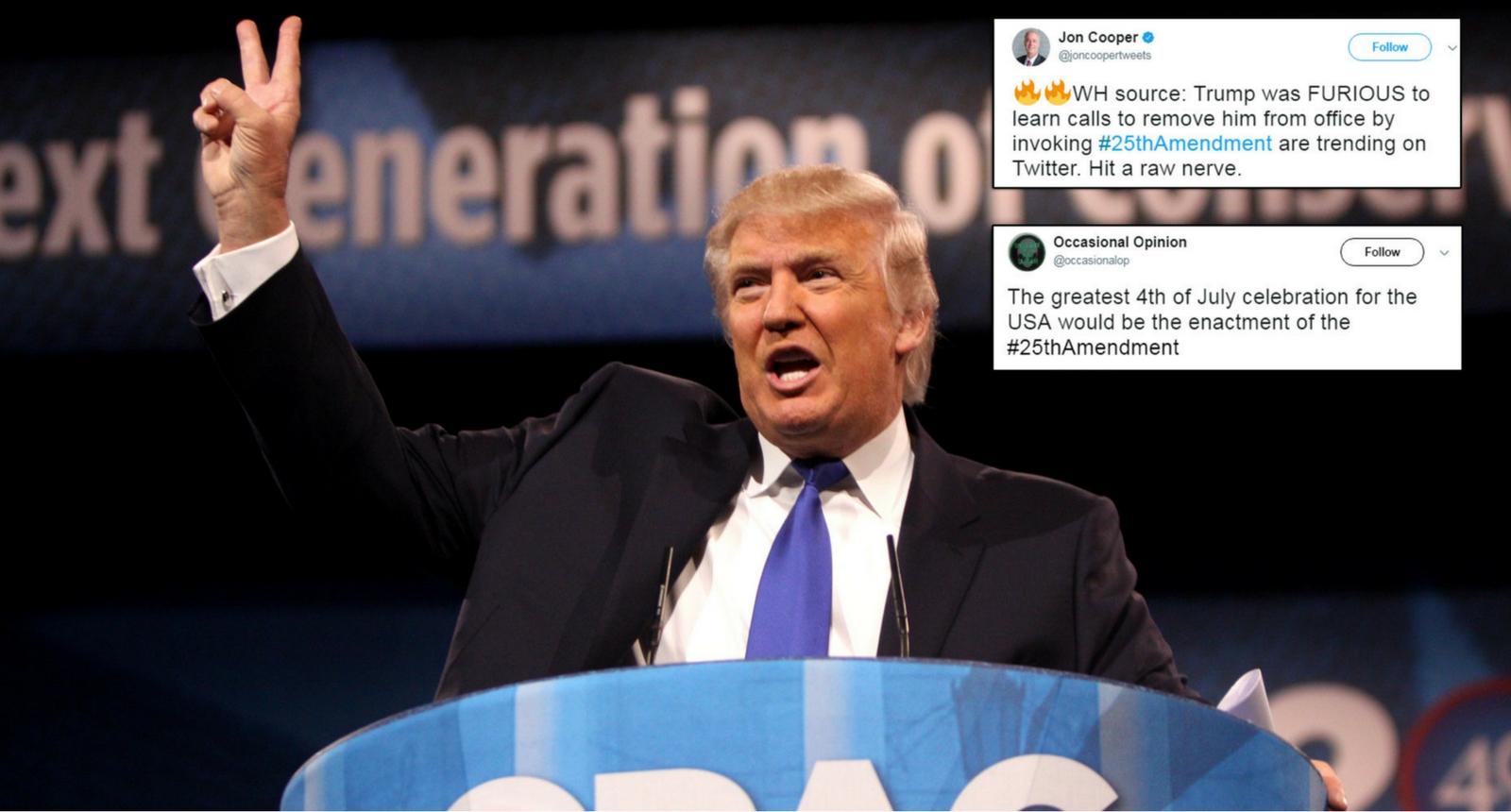 Source
You would be too, if you were president. Both #25thAmendmentNow and #25thAmendment are calls by Twitter followers to oust the president from office. This comes after a series of anti-media comments and tweets the president has released upon the public. You cannot be too surprised though, usually when someone starts a war of words, they should be prepared for the backlash that comes with it. Especially when the other side is the main stream media pretty much in its entirety.

A little knowledge: the 25th Amendment isn't the act which impeaches a sitting president. It's a framework for what happens if the president were to leave office -- due to death, resignation, or impeachment, etc.
What may be bothering Trump more: there's an article within the amendment which allows the vice-president and Congress to make the decision to remove him from office. The public has grown a little unsettled, especially with his tweeting a badly rendered gif of him physically attacking a personification of CNN.
,
Classy. Really classy...
While impeachment is unlikely, given the fact the GOP has control of the House, the people of twitter were happy to at least spread the word about the hashtag.
Still, some dared to dream.
Others apologized to the world for the president's behavior.
And, some users celebrated being blocked by the POTUS.
No matter how twitter followers commented, they celebrated Freedom of the Press. Something we as Americans should be proud of, everyday.
,