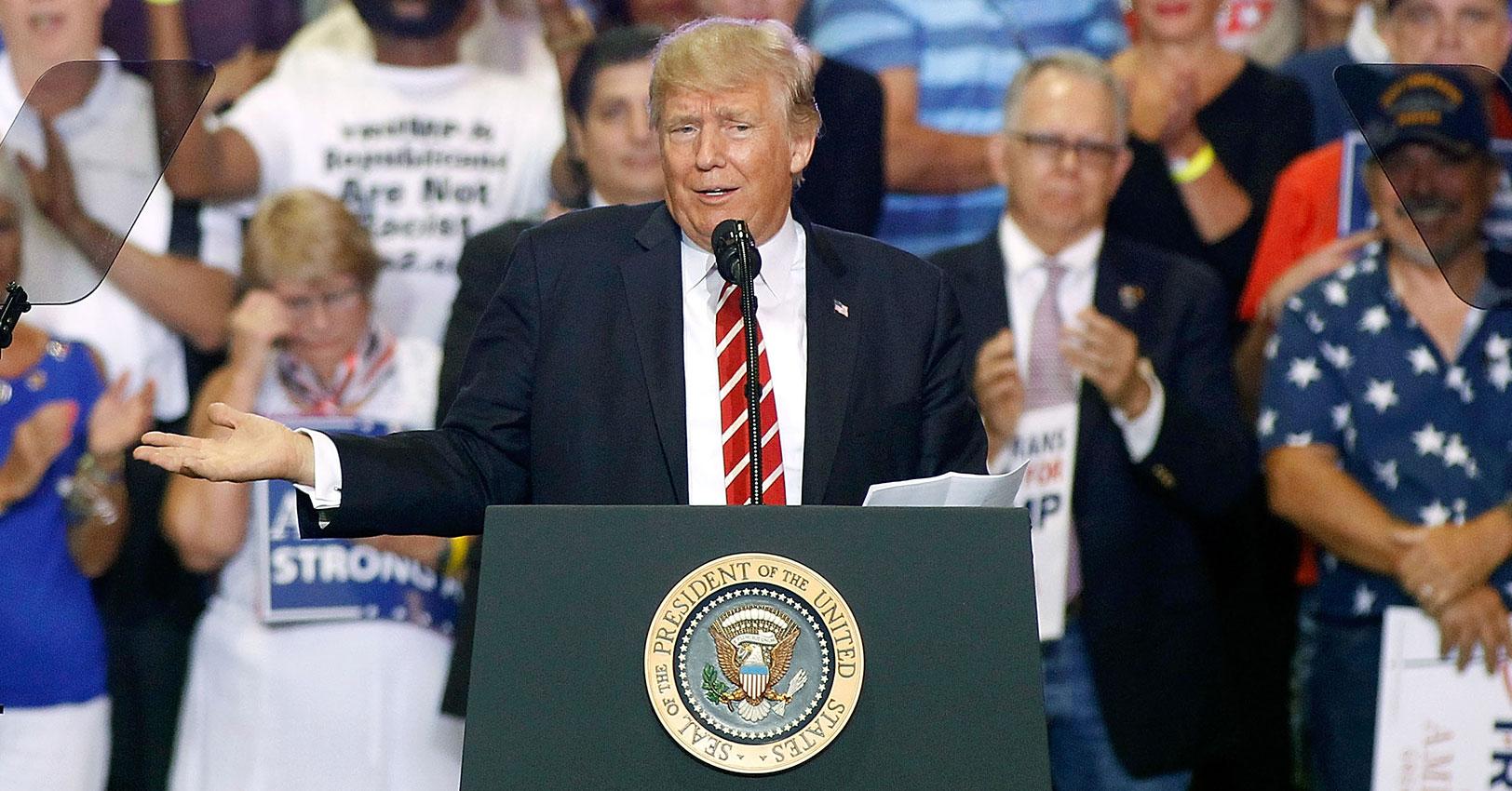 Journalist Shares Video Of Actual Crowd Size At Trump Rally, And People Are Laughing
By Mustafa Gatollari

Updated
Despite the fact that Donald Trump already won the Presidency, he's still holding rallies. If you've ever seen footage of Trump speaking at one of these events, you know exactly what's in store. His latest speaking engagement in Arizona, however, is one that Trumps all of his previous speeches.
Four speakers took the podium before him, including a possibly illegal appearance by Ben Carson, and they all condemned the violence in Charlottesville and urged Americans to not allow our differences to divide us. Alveda King, niece of Martin Luther King Jr., lead the crowd in singing "How Great Art Thou." 
Franklin Graham, an evangelist, prayed for Americans to stop "those in this country who want to divide, who want to preach hate." 
Carson in his speech also said "our lives are too short to let our differences divide us," and Vice President Pence said, "Trump believes with all his heart...that love for America requires love for its people."
Interestingly, The Washington Post reported that something started to happen at the rally: People lost interest. Attendees either walked out on the rally, started browsing on their smartphones, or turned to their neighbors and talked while Trump angrily blared from the podium.
Trump would probably call the above-mentioned statement "fake news," but this video of last night's crowd at the rally, along with other reports online, paints a more honest picture of what attendance at the rally really looked like.
Speaking of "fake news," that didn't stop certain Trump supporters from posting photos of other crowds and attributing them to the Trump rally. People on the internet were quick to point out original image sources, however.
A huge portion of Trump's speech during the rally was spent on remarking at how big the size of the crowd was, something that the President has been very focused on since the start of his tenure at the White House.
Twitter couldn't hold back its laughter, and even provided photos of other crowded events so people could really understand how underwhelming Trump's rally size was.
And of course, there were reports of people being paid to attend, which, honestly, should always be taken with a grain of salt.
And it wouldn't be a respectable Twitter thread without some memes.
People even offered some strategies for spinning the video into a positive.
But mostly people just laughed.
If the Washington Post article is any indication, even Trump's supporters are waiting for him to pass an article of legislation, which he has failed to do, and are tired of him talking. His audition for the Presidency may have won him a ton of supporters and large crowds previously, but now that he's actually expected to work, people aren't too impressed with his constant bickering. (h/t CNN)