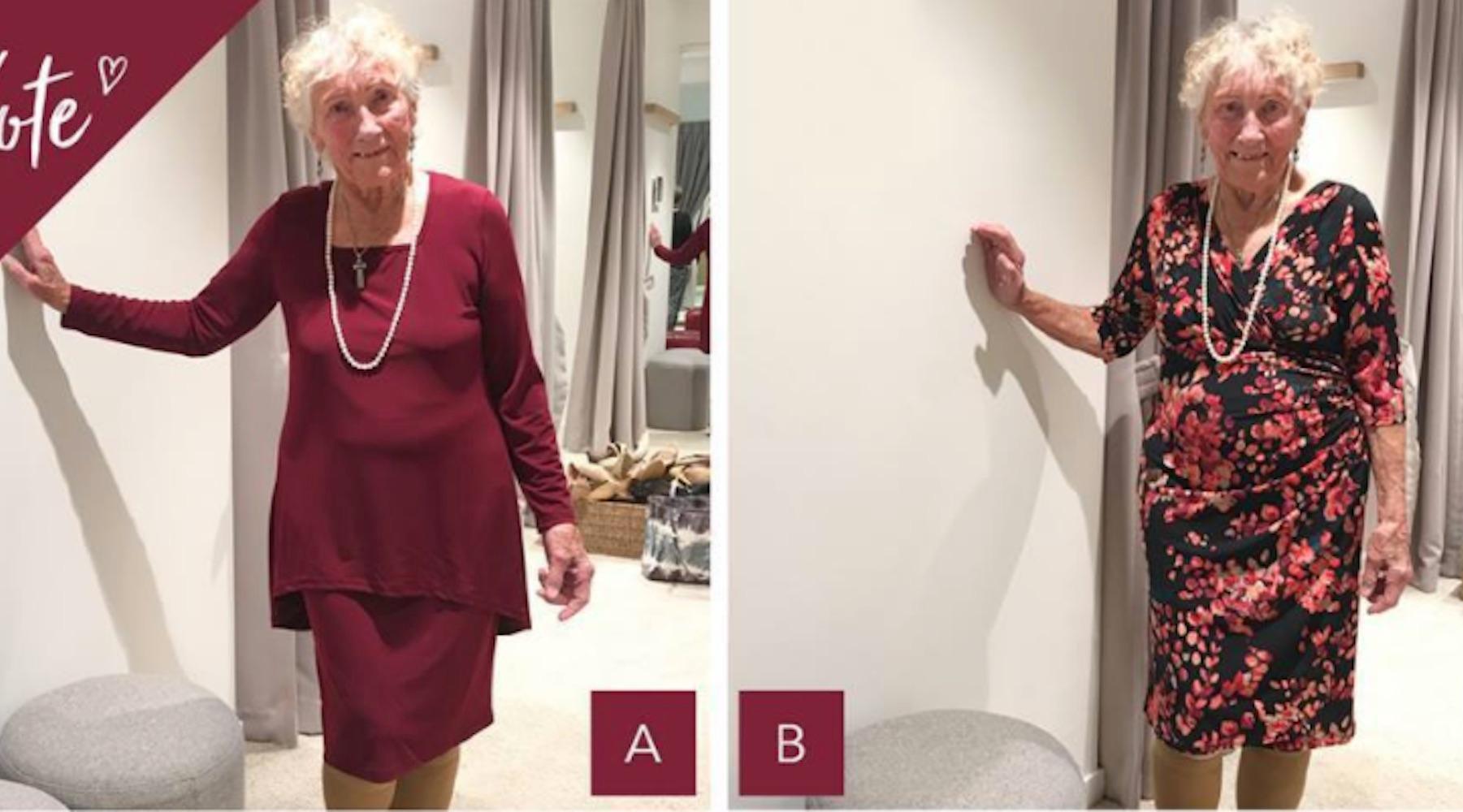 Internet Rallies To Help Great Grandma Choose Wedding Dress In Epic Love Story
By Aimee Lutkin
Everyone wants to love and be in love. Some find it early on and tie the knot soon after, but many of us, locking down 'the one' is a milestone that comes when you least expect it. While 'putting a ring on it' isn't necessary for true love, the gesture is universally recognized for it and people still get a pretty big kick out of it when one of their loved ones shows up and shares the news of their relationship being taken to new heights.
A 93-year-old woman named Sylvia Martin has been dating her sweetheart, Frank Raymond, for 20 years. News.com reports that Frank's asked Sylvia to marry him dozens of times, but she never agreed, feeling it would be disrespectful to the memory of her late husband to change her name.
In 2016, Sylvia moved from Tasmania to Canberra, the capital of Australia, to live with her family as she recovered form an illness. Frank followed her and asked her one more time. Apparently, it was the first time she'd looked into the laws around surnames. Discovering that she could keep the name "Martin," she agreed.
Now it was just time to pick out the dress:
A Facebook page owned by retailer Birdsnest posted some shots of Sylvia trying on all her wedding day looks, asking which one she should pick. The Internet was immediately enamored by the great-grandmother's story, which read in part:
"We're thrilled to play a tiny role in Sylvia's love story - and think you'll love it, too. So, what should Sylvia wear to her wedding? Tell us in the comments!
Dress details are in the first comment!"
And boy, did people comment. There are thousands of share and likes as people applaud Sylvia and Frank and also weigh in with their sartorial opinions.
One thing is for sure, Sylvia knows her colors.
There is this little red number: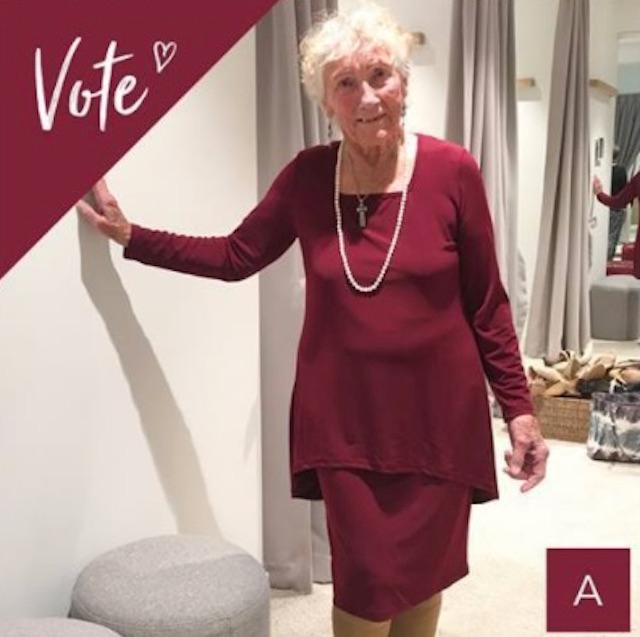 This red and black number: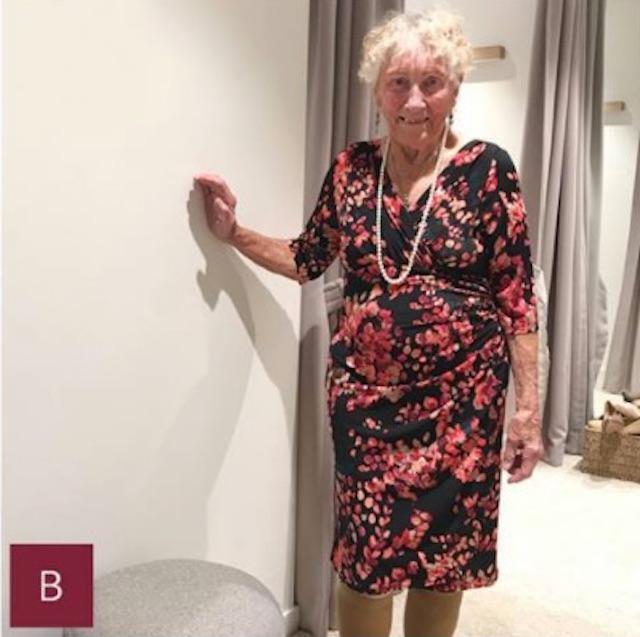 Then another dress, in red: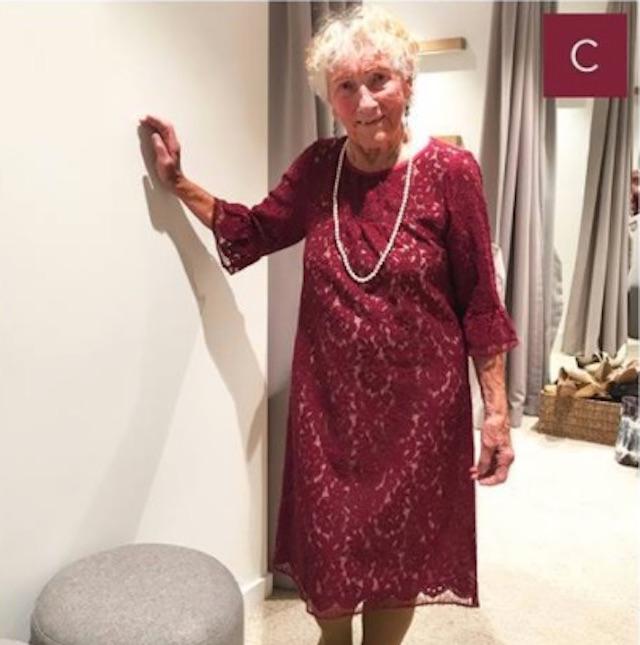 And finally, for a change, a red dress: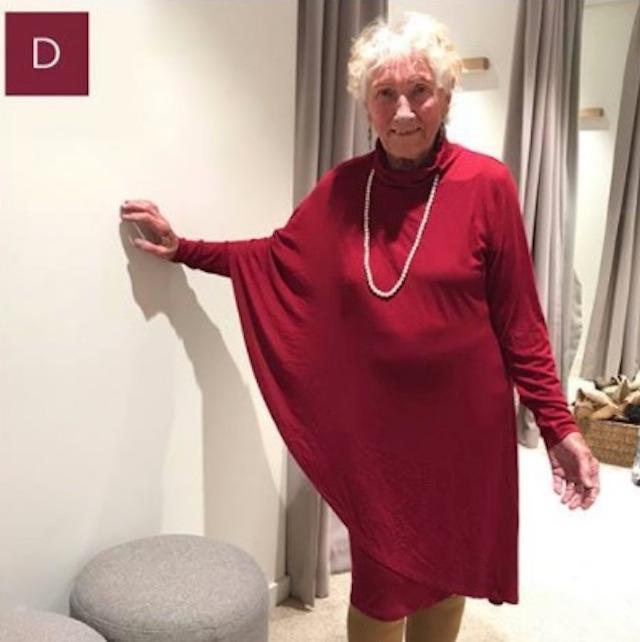 Honestly, she looks stellar in all of them, but the Canberra Times reports that the winner was C, the Sacha Drake Cipolla Dress, which retails at $349. That's a very reasonable price for a wedding dress, but judging by how many times Frank has asked this woman to be his wife, she could walk down the aisle in a sack and he'd be happy to see her.