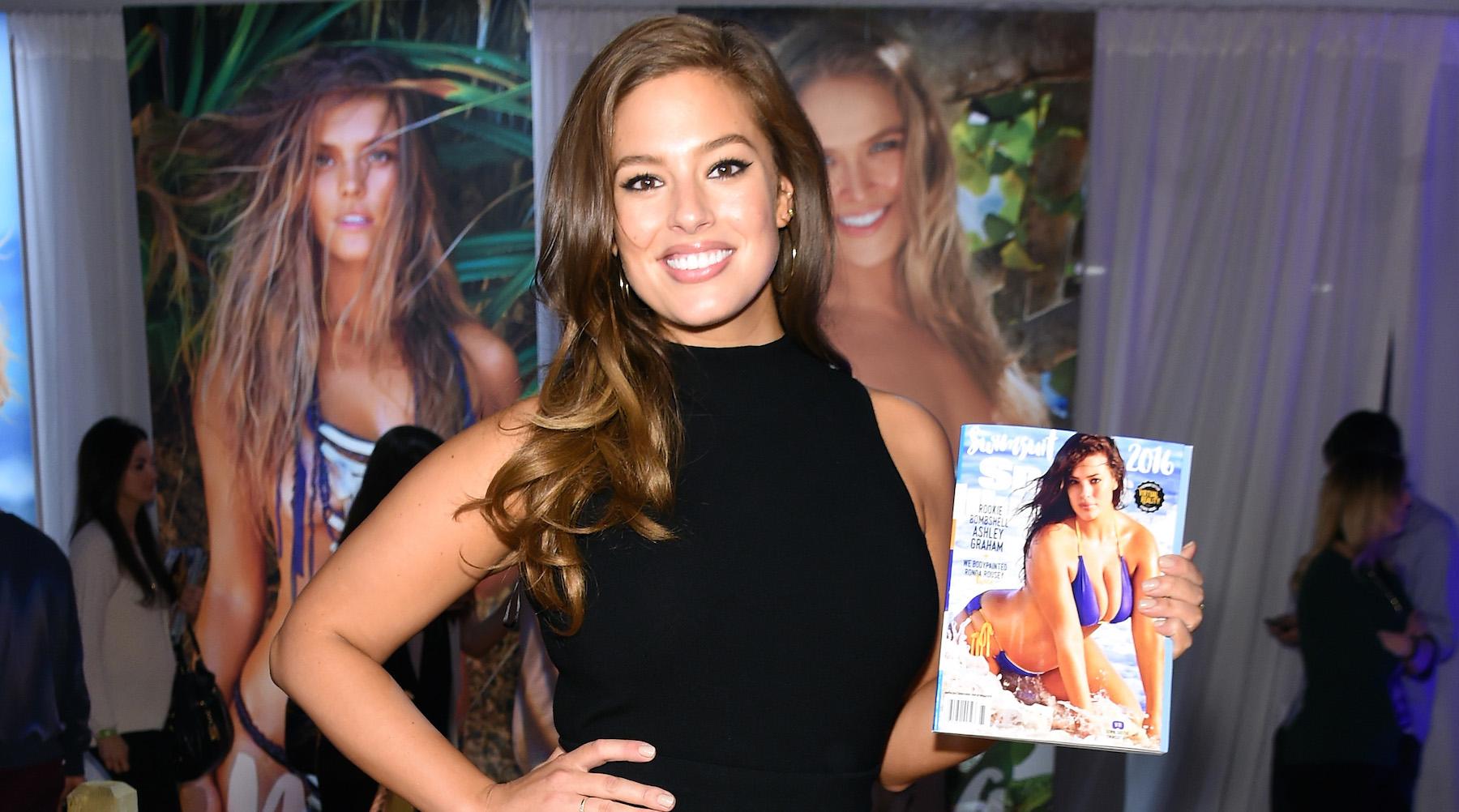 Ashley Graham's Inclusive Swimsuits Actually Look Amazing On Every Body Type
By Aimee Lutkin
The fashion industry is undergoing a makeover. The traditional model that was used is beginning to change because women are finally realizing that there is only such a small percentage of the population that are as finely chiseled as the models that wear all of the clothes in ads. One such new model is Ashley Graham, who is changing the way people are looking and casting models for all different forms of clothing. She is an inspiration to all and it is surprising that it took so long for the industry to realize that they should be talking to their target market and trying to make a connection. Well, maybe it isn't that surprising since the industry is run mostly by men who have no connection with the target market at all.
As many plus-size women know, there are a lot of options out there to fit your body—if you don't mind dressing like a nun. More and more companies are waking up to the fact that plus-size women don't want to hide their bodies, they want to celebrate them, and it's especially hard to find swimsuits in a size and design that flatters and fits voluptuous curves. Of course, the perfect ambassador for great suits for full-figured ladies is model Ashley Graham who is a total babe.
Her collection, Swimsuits For All, looks great on her, obviously:
But as you can see under the hashtag @ashleygrahamxswimsuitsforall (phew, that's a mouth full), so does everyone else. Graham posted a collage to Instagram on July 1st of all the women rocking her suits, and it's a real smoke show:
For once, we have suits that look as good on you as they do on the models:
Don't forget to hydrate on the beach, ladies, you're looking pretty hot.