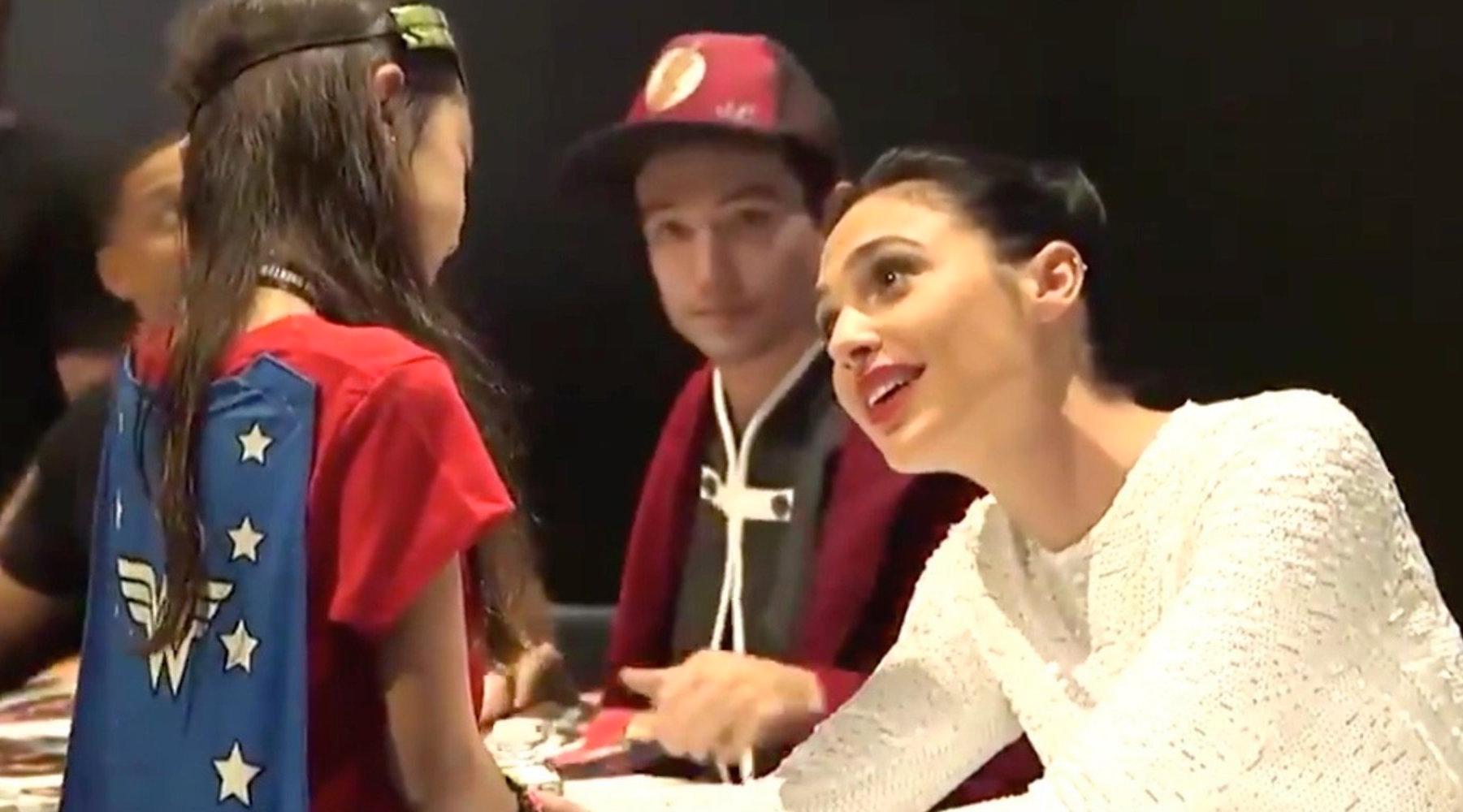 Everyone Is Crying Over This Little Girl Crying Over Meeting 'Wonder Woman'
By Aimee Lutkin
It is human nature to idolize celebrities, athletes, public figures and of course, characters that entertain us. Sometimes people take it too far and become stalkers because they feel that person or character as so close to them and someone they can not live without. Most times, with kids, there is a real idolization until we get older and realize we should not be idolizing them as much for whatever reason. Sometimes, it is of course, because the character is not real. Of course, when kids do meet their heroes though, very cool moments can occur and it can really give kids some unbelievable memories. It of course, can warm the heart of parents and bystanders as well. Nothing is as great as seeing someone truly feel happy and complete. It is human nature to be touched by this.
Celebrities meeting their fans can be ugly, but when you see an actor interacting with someone in a beautiful way, it makes you a fan for life. Everyone's going nuts over Gal Gadot talking to a little Wonder Woman cosplayer who started weeping as she met her hero at Comic-Con, and you might start sobbing, too:
Variety shared the clip, in which it's pretty hard to hear exactly what the two are saying to each other. But Gadot's male co-stars from the Justice League are also supportive, saying she's a "warrior" for letting herself cry, and even Ben Affleck points and says what a sweet kid she is. He makes a little boy cry in this clip, too, just by existing. The power of movies!
Eventually, a woman claiming to be the cosplayer's mother chimed in, saying she was just crying because she was so happy:
And now we're all crying:
But let's also not forget that little boy. Wahhh!