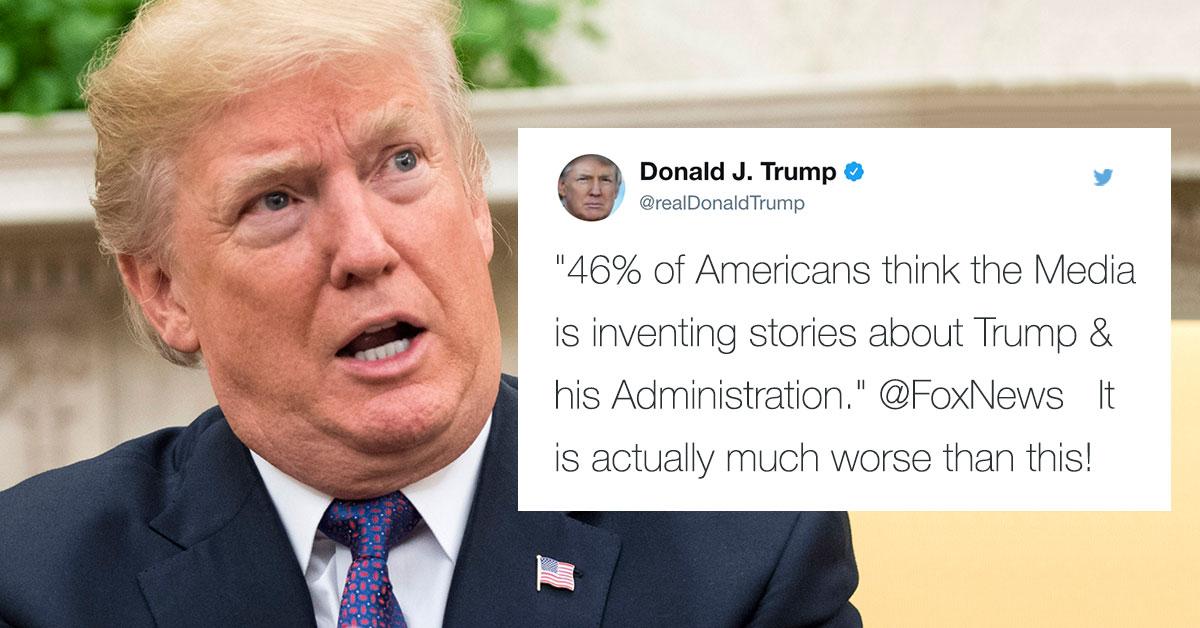 To No One's Surprise, Trump Doesn't Believe Poll Results About Fake News
By Omar Rimawi
Welcome to 2017 where everything is fake news and the facts don't matter! Fox News addressed the results of a recent Morning Consult/Politico survey in an article where the author stressed that not liking what was being said about Trump doesn't mean what's being said is "fake news." The story shocked many people (including President Trump, apparently) because of Fox News' reputation of being partisan and typically very support of the President and some of his more ridiculous claims (many of which relate to Fake News). As the author of the piece — who has spent a significant amount of time researching the topic — explained, fraudulent journalism does and has happened — but it's relatively rare, despite so much of the population thinking it's a daily occurrence.
Despite all of this, Trump had his own thoughts on the matter: When the findings suggested that nearly half of all Americans were convinced that the media is making up stories about Trump and his administration — in other words... fake news — and apparently, those findings weren't good enough for Trump; according to his tweet, he believes, "it is actually much worse than this!" Whatever you saw, Old Man.
Don't bother asking for sources on that claim. Twitter wasn't all too pleased either: Plenty of people took to Twitter to complain about not only his disregard for the treatment of journalism and journalists, but also his blatantly favoritism of Fox News — which, many pointed out, is far from "fair and balanced," despite their slogan claiming otherwise.
Most people aren't blind to his tactics, and they want him to know as much: "We Americans do not want to move to an autocratic country. Because Trump is a control freak/narcissist, the media is his target," one person tweeted. "We must stop him."
The War Against Facts is going to be a long one.