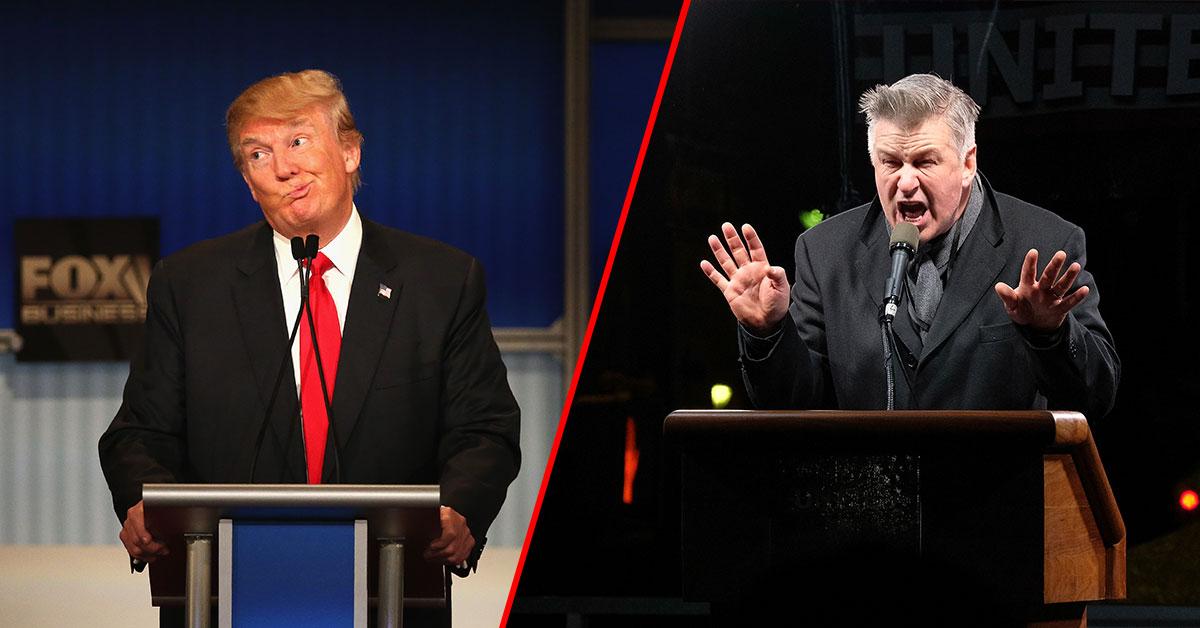 Alec Baldwin Jokes About Running For President, And Twitter Is All About It
By Omar Rimawi
Donald Trump has never been one to take good photos. Along with his randomly angry Tweets, the President is known for being an absolutely PR disaster. His team would even go so far to try to hide 'bad' photos of him while he was on the campaign trail. It definitely didn't stop people from showing the hilarious angles of his glued on hair flying off in the wind, or the time he somehow got spray tan all over the color of his shirt making it look like he was sweating tan. So the track record of the President taking good photos isn't exactly good. He's clearly got some issues not making faces too. Remember the campaign trail images of him mocking the reporter with a disability? Or even his look of disgust he constantly had when Hillary Clinton was speaking during the debates.
So it's easy to see why Alec Baldwin has had such an easy time portraying him on TV. It's just too easy for him. The actor has been praised for his version of the President and people love it, so much so an idea he joked about actually seems to have merit among some.
Alec Baldwin pitched an idea to the masses that doesn't seem as ridiculous as it would've last year.
While he was joking, people were pretty receptive to the idea.
But others found the idea of having another 'superstar' president to be anything but funny.
Still, he has just as much experience playing president as the current POTUS.
And people want him to bring that experience to the table.
But only one person asked the hard questions.
While no one is slapping 'Baldwin 2020' bumper stickers just yet, would anyone actually be surprised if he did announce his candidacy?