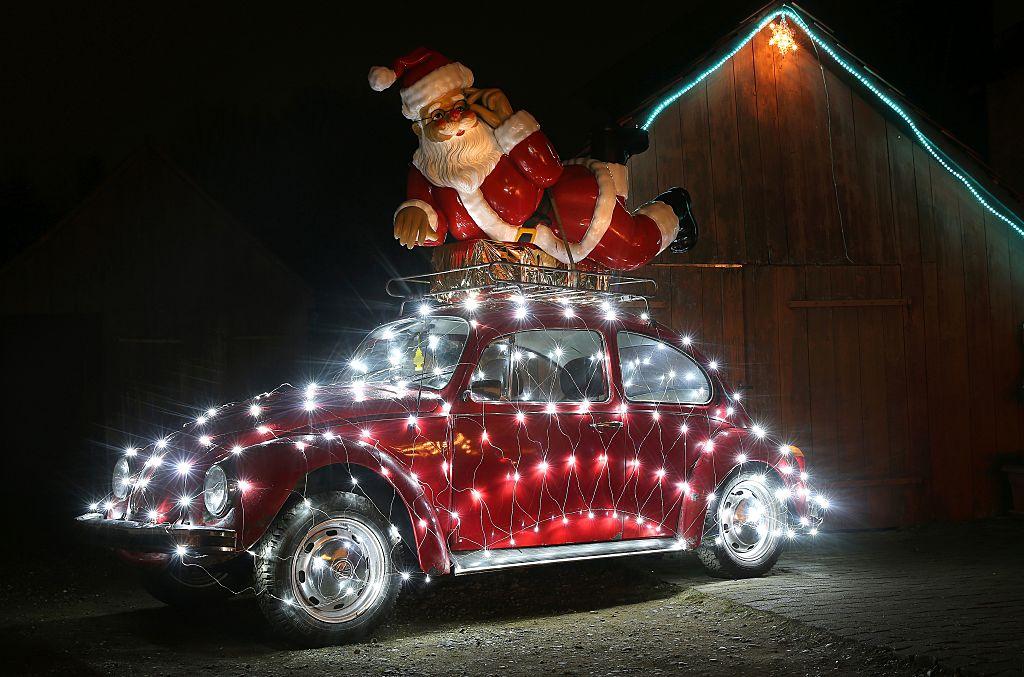 Guy Decks Out His Car In Christmas Lights — And Now He's In Trouble For It
By Mark Pygas
For the last five years, Brandon Wooden of Beaufort, South Carolina, has tied Christmas lights around his car to spread some holiday cheer.
"I just like to see people's reactions, spread a little love, joy," he told WJCL. "I call it, 'spread the glow.'"
And every year, he's stopped by people who want to take photos:
"People usually follow me for a few miles, videotape me, Snapchat, stop me and tell me to pull over on the side of the road to take a picture," he said.
But this year, he was stopped for a different reason. Wooden says he was stopped three times by police, and on the final traffic stop, he ended up with a $232 ticket for "improper lighting."
"The first time they only pulled me over because they wanted to take pictures of the car," he said. "The second time it was a warning and the third time was for improper lighting of a vehicle."
Other Beaufort residents started a GoFundMe campaign to help Wooden pay the fine, and by Tuesday, it had raised the full amount.
In a statement to WAFB, Beaufort police were unapologetic, saying that improper lighting on a vehicle is both a safety hazard and against the law.
Locals had mixed feelings on the fine.
"You can clearly tell it's not an emergency vehicle. I thought that was the only reason not to have lights on your car. I thought only blue and red were illegal," one commenter wrote.
"If that's a hazard what about the van that drives around with the bright advertising tv's on every side that's blinding at night."
"You know people complain and complain. They don't want someone to be happy."
Some agreed that the car could be a distraction.
"No, that car can take a lot of attention from other drivers off the road, making it dangerous for other people in the traffic, the Police is right."
"The law is the law and pretty much the only people that hate the cops are the ones who are breaking the law."