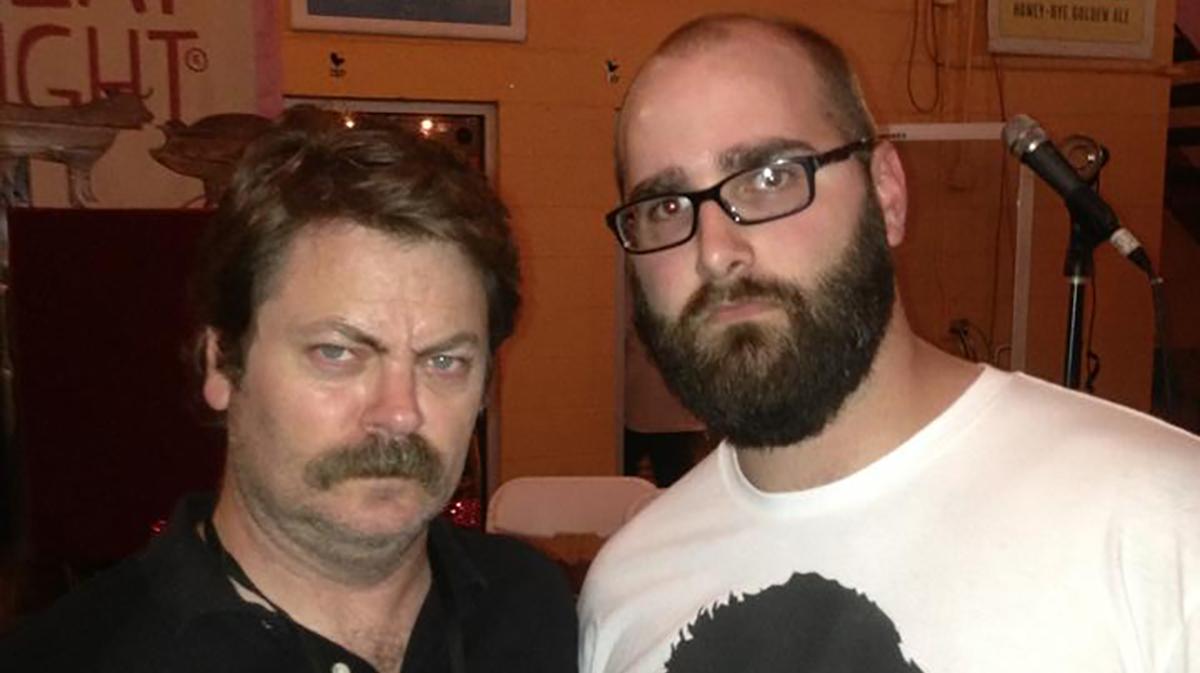 30 People Who Met Their Idols And Were Wearing The Perfect Shirt For The Occasion
By Mark Pygas
The chances of meeting your idol are slim enough already. But the chances of meeting your idol while wearing the perfect shirt? Surprisingly, it has happened a few times...
1. Wishes come true.
Out of control foresight right here. Immortalizes the old adage, "where there's a will, there's a way."
2. One for 'Parks and Recreation' fans.
3. Oh myyyyyy.
I met George Takei once. OK, met is a stretch but we WERE seated next to each other for the entirety of a sushi omakaze. I don't remember the shirt I was wearing, but I would have if it had had Geroge's face on it.
4. Where have I seen that face before?
Well, this is getting a bit awkward.
5. Perfect.
He got him to do the face and everything! Surreal.
8. As luck would have it...
11. We all want this shirt.
12. I wouldn't start a fight with Andrew Luck if I were you.
14. That's a sore subject.
15. "Milk, I am your father."
17. They're both unimpressed.
18. How could you, Arnie?!
23. Ryan Drummond is the voice of Sonic if you didn't know.
27. Technically, they didn't meet.
29. Bill gets around a lot.
30. Ian is just trolling at this point.