Is 'Married at First Sight' Couple Luke and Kate Still Together?
Is 'Married at First Sight' couple Luke and Kate still together? Season 8 spoilers — and an update on Luke and Kate today!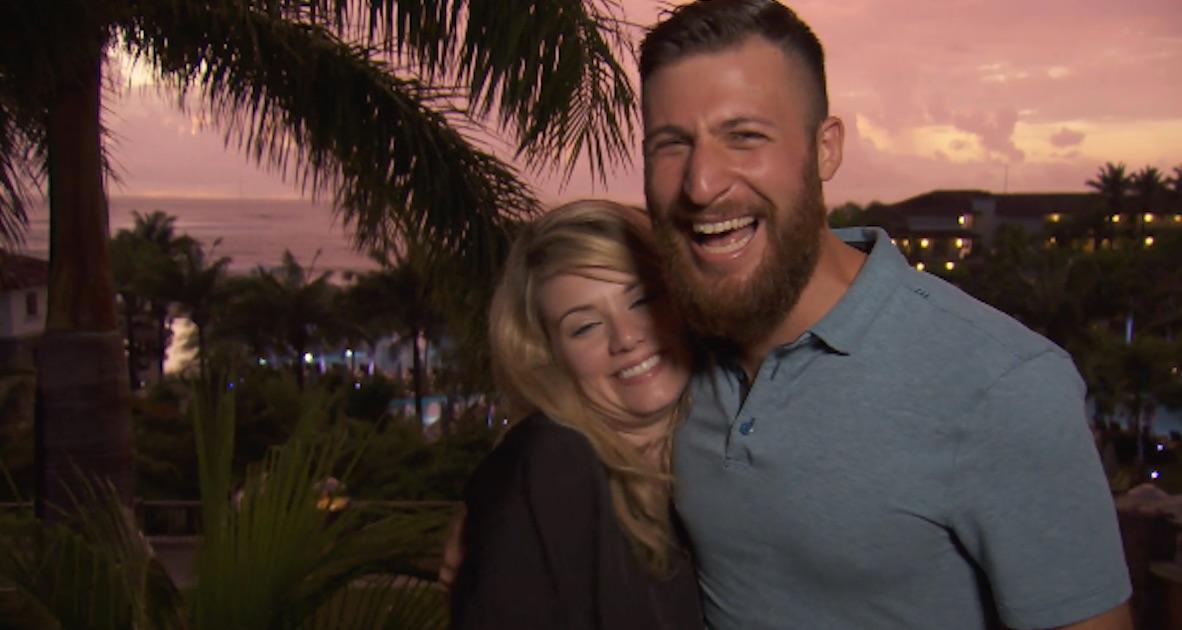 For the first time in Married at First Sight history, a couple met before walking down the aisle. Luke Cuccurullo, who hosts a speed-dating event in Philadelphia, instantly recognized his wife-to-be Kate Sisk from his romantic side gig.
Article continues below advertisement
But it wasn't technically a good thing for the 31- year-old civil engineer.
"My bride is walking down the aisle and she looks absolutely beautiful," he said on the show. "But I recognized her immediately... I don't think she recognized me. I'm very surprised because we met like three weeks ago. I didn't want to say anything mid-ceremony, especially with a bunch of people around, like our friends and family, I don't want to spoil anything."
Luke finally broke the news to Kate, 28, after they exchanged vows, but it was still extremely awkward for the Tim Tebow lookalike.
On the other hand, Kate was more than happy with her chosen husband, telling the cameras, "He has a good sense of humor, I think he's very attractive, I'm feeling a little spark so I hope he feels the same."
Article continues below advertisement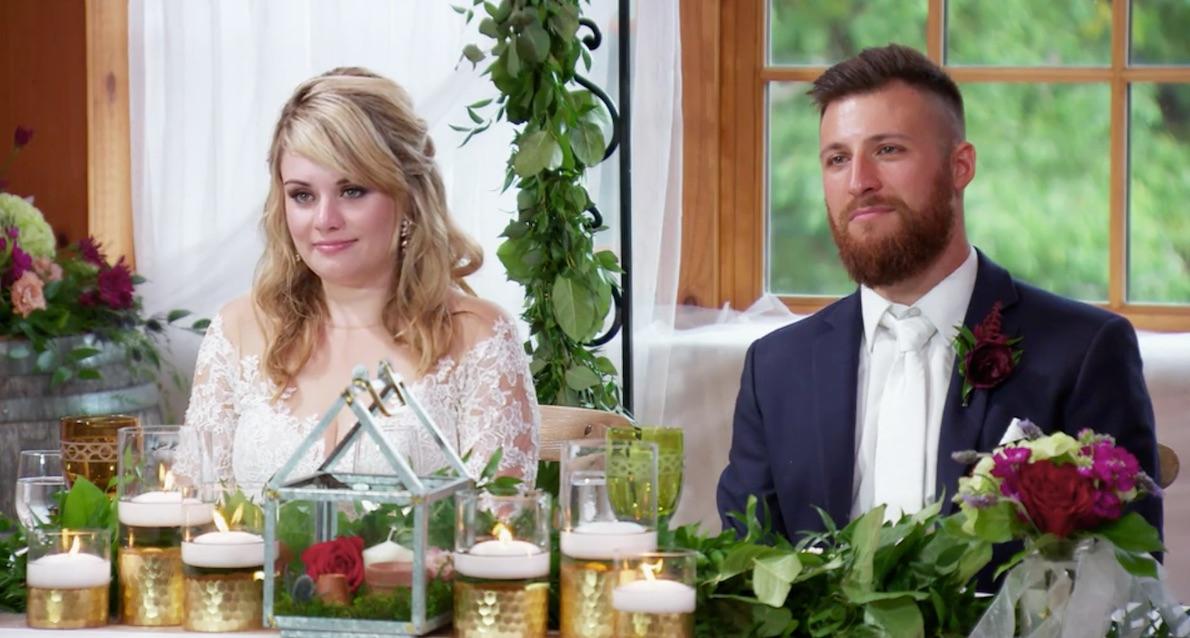 Are Luke and Kate still together today? 
Both have set their Instagram accounts to private — you can follow Luke here and Kate here — but fan theories are already surrounding Luke and Kate — and they are not good. This is the first season of MAFS to follow four couples instead of three, prompting many to believe one pair quit the show early.
Article continues below advertisement
Plus, a MAFS fan account already dropped a major spoiler that one couple has already split. So, why are fans convinced Luke and Kate are the unlucky newlyweds?
Article continues below advertisement
In a trailer for Season 8, Kate is heard saying, "Luke said he felt dead and repulsed inside after we kissed," before breaking down crying and running to the bathroom. He was also hesitant to kiss her on their wedding day, but who wouldn't be?
This tension was also palpable during their honeymoon, when Kate confronted Luke about the lack of intimacy. "The one thing that is bothering me is that you haven't kissed me yet," Kate said. "Me and Luke don't have the same level of affection. I don't know what to do."
Whatever the case, viewers of the Lifetime series were less than impressed by the self-proclaimed hustler. "Luke is so obviously a social media attention whore, there's no way any real expert would have picked him for a groom in the first place. The only person Luke is capable of caring about, is himself," one fan commented on a MAFS message board. Another agreed, but added, "Kate and Luke seem like the likely choice right now because of his hurtful comment, but I'm still not willing to forget about how insufferable AJ is and how fed up with him Stephanie is going to get very soon. So I guess we'll find out soon enough."
Article continues below advertisement
Despite the drama, it's important to remember that the MAFS success rate is actually higher than you may think. From the past seven seasons, almost 23 percent of the couples matched are still together, which is pretty impressive, especially when you consider there are only three couples still together from over 20 seasons of The Bachelor.
Do you think Luke and Kate are a good match? Watch Married at First Sight on Tuesdays at 9 p.m. on Lifetime.