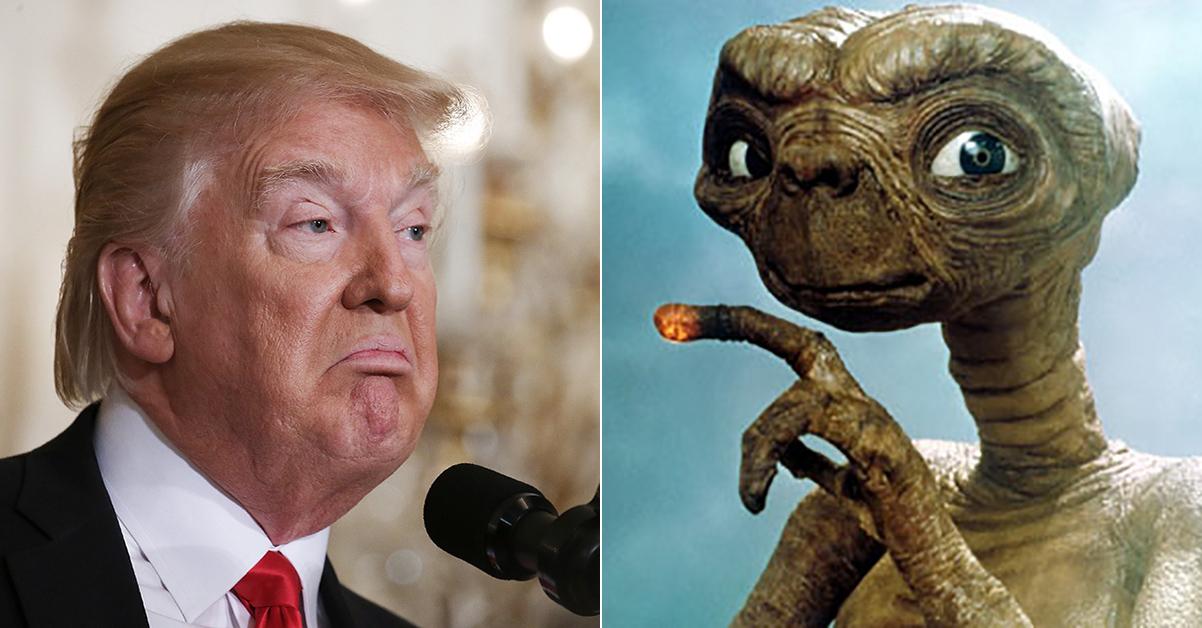 People Are Trolling Trump's New ICE Hotline With Reports Of Aliens And UFOs
By Mark Pygas
As part of President Donald Trump's tough stance on undocumented immigration, the administration launched the Victims of Immigration Crime Engagement Office (VOICE), which has a hotline to assist "people impacted by crimes committed by illegal aliens."
Considering that a study by the Cato Institute recently found that illegal immigrants and legal immigrants have incarceration rates far below those of native-born Americans, at 0.85%, 0.47 %, and 1.53% respectively, many critics believe that VOICE isn't needed while many other government agencies face massive funding cuts.
And it didn't take long for critics to realize that the new hotline was announced on April 26th, or 'Alien Day.' The day is dedicated to the much-loved film franchise Alien, and was first celebrated on the same date last year because two of the films were set on a moon known as LV-426, hence 4/26.
So to troll the new agency, people decided to call them with reports of aliens—the type that abduct cattle into UFOs.
And we're talking about a lot of reports.
So many called to report aliens, that many people reported being unable to get through, or being put on hold.
A U.S. Immigration and Customs Enforcement (ICE) official confirmed to BuzzFeed News that their hotlines were "tied up by hoax callers."
"There are certainly more constructive ways to make one's opinions heard than to prevent legitimate victims of crime from receiving the information and resources they seek because the lines are tied up by hoax callers."
"We will adjust resources, if necessary, to ensure that the victims for whom this office and hotline is intended get the info and resources they need."