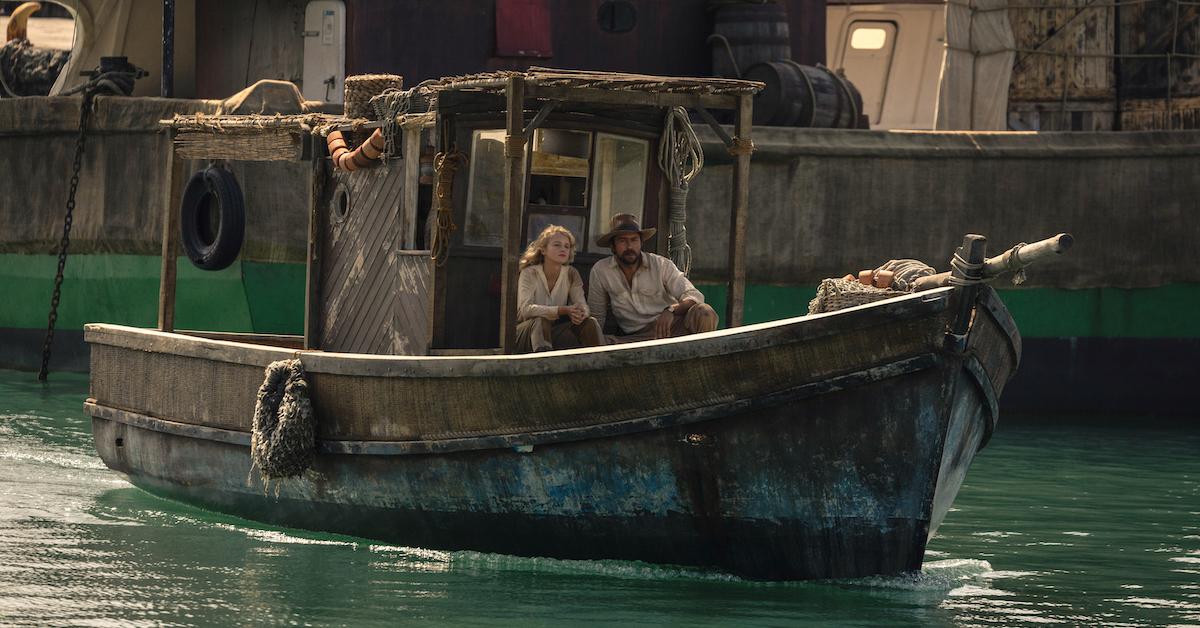 Spencer's Fate in '1923' Isn't as Solid as We Would Hope
Spoiler alert: This article contains spoilers for 1923 Season 1, Episode 6.
In the world of Yellowstone and its spinoffs, no one is safe, not even the main characters. For those of us who have already forgotten, in 1883, series creator Taylor Sheridan had no problem killing off our protagonist, Elsa Dutton, after we all found out she was marked for death. Now, we're worried about the fates of Spencer (Brandon Sklenar) and his fiancée, Alex (Julia Schlaepfer) in 1923.
Article continues below advertisement
The couple has been through their fair share of close calls, from wildebeests to terrifying journeys; we'd be surprised at this point if neither of them ends up dead before making it to Montana. So, is Spencer dead in 1923? Is Brandon leaving the series for good to focus on other projects?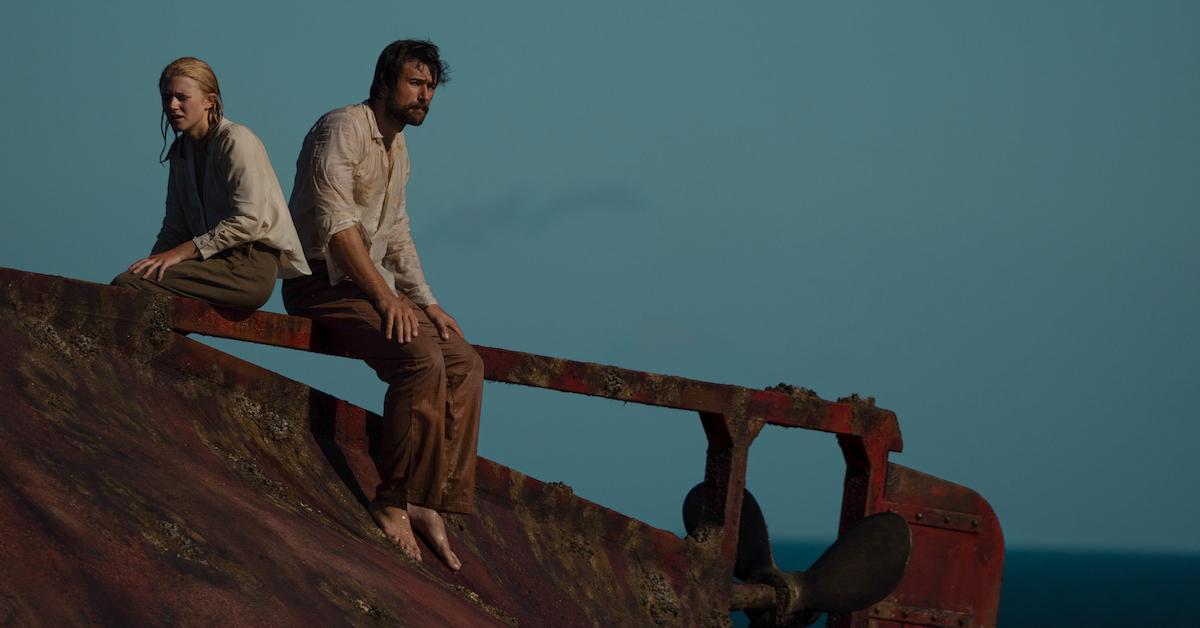 Article continues below advertisement
Spencer isn't dead in '1923'... yet. But that doesn't mean that he's safe forever.
At the end of 1923's Episode 5, Spencer and Alex find themselves at odds with a ghost ship that causes them to crash their own tugboat after their captain dies. We're left wondering if either of them will make it out alive, but by Episode 6, we have our answer. Spencer hears Alex banging on the hull underwater, where she's surviving thanks to a pocket of air trapped in the ship. Spencer pulls her out, and the pair are forced to survive on top of the sunken boat's belly.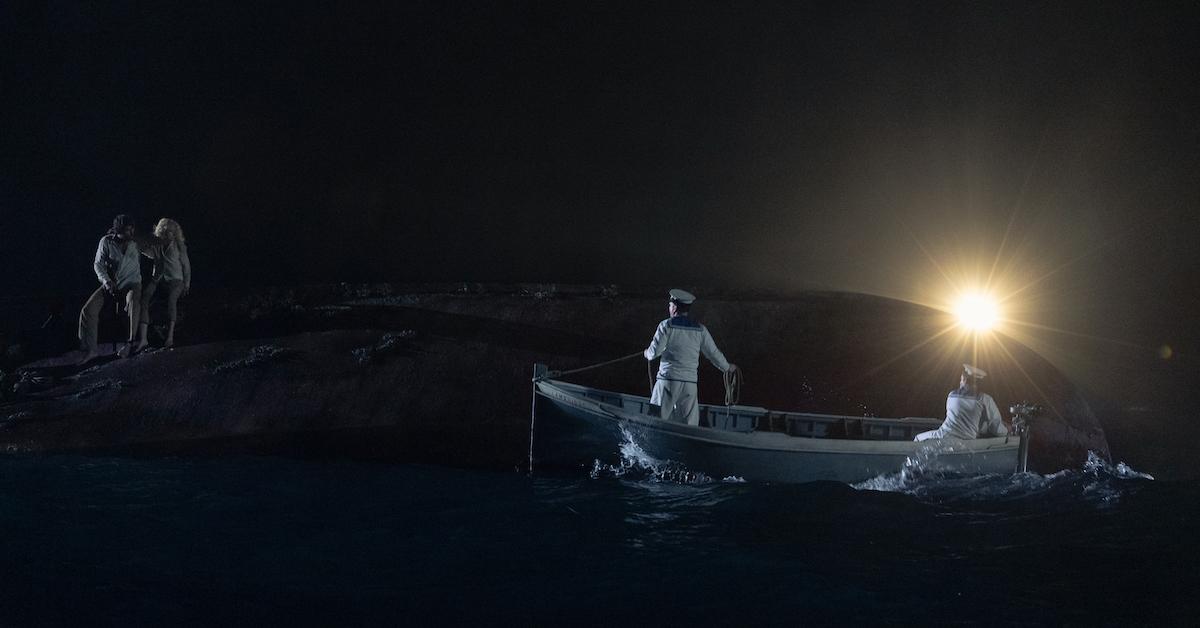 Article continues below advertisement
They're forced to endure the elements: brutal sun, dehydration, and even sharks. But luckily, Spencer made contact with another boat before their ship went fully down, so they only need to wait a day for the rescue ship to find them. For a moment, we thought the other ship wouldn't find them, but luckily they do, and two sailors come out of the fog to rescue them.
Once aboard the new ship, Spencer and Alex ask the captain to marry them, and in a very romantic scene, the two are now tied together forever. But when Spencer admits his fears that the universe doesn't want him to bring Alex back to the states with him, she assures him, "There is no putting me back. We are one now. I go where you go. Even if it's the death of me." That doesn't assure us too much! Maybe Spencer survives, but Alex's fate seems like it's hanging in the balance.
Article continues below advertisement
Is Brendan Sklenar leaving '1923'? He teased that his character could die.
Although Episode 6 isn't yet Spencer's demise, Brendan teased in an interview with Deadline that his character may not be safe from the fate of death. "Spencer is pretty resilient, but no one is off the table. If you know Taylor's writing, anything can happen at this point," he teased. So even if Spencer doesn't die, someone else major could.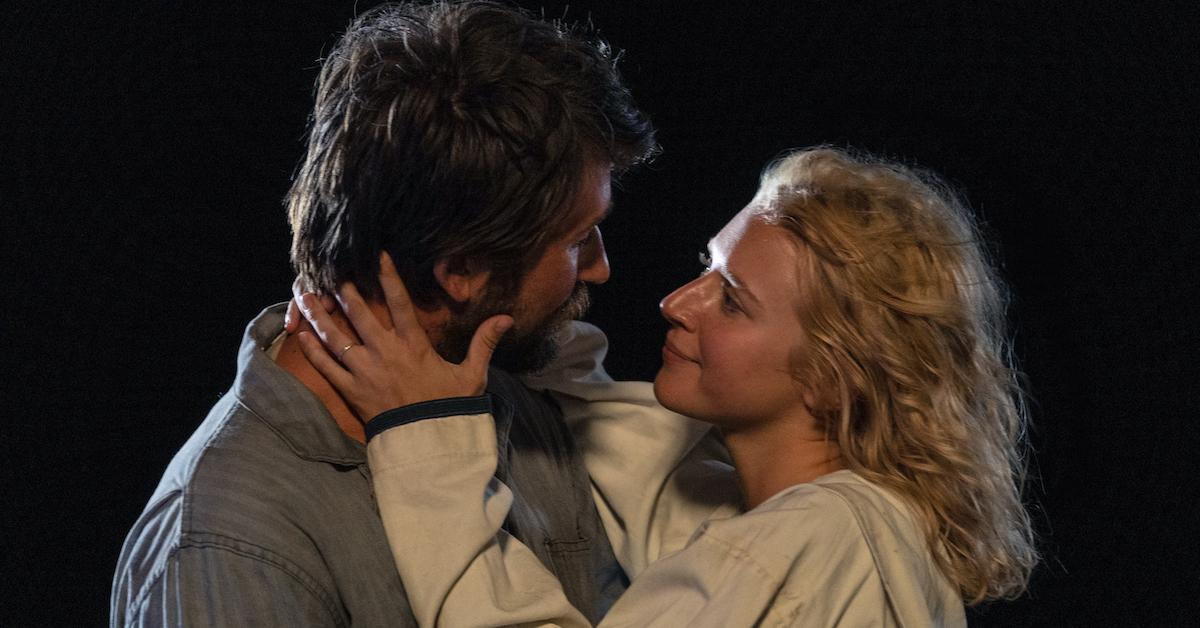 Not only that, but Brendan's upcoming projects make it pretty clear that he's probably not dying any time soon. Both of his upcoming projects are already in post-production, meaning he's already filmed and worked out any scheduling conflicts with 1923. So our fingers are crossed as it seems like Brendan's not going anywhere, but who knows?
New episodes of 1923 drop every Sunday on Paramount Plus.