'90 Day Fiancé' Stars Avery and Omar Are Safe — and Far Away From Beirut
'90 Day Fiancé' stars Avery Mills and Omar Albakkour have traveled to Beirut many times. Were they affected by the explosion? Read on for an update.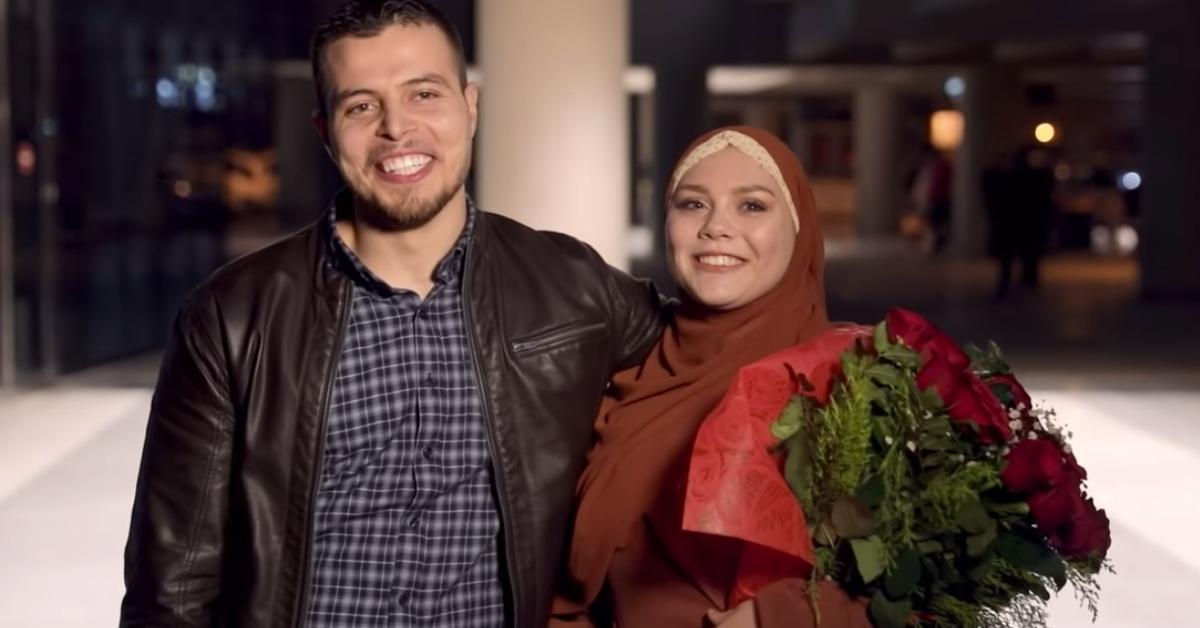 Season 3 of 90 Day Fiancé: Before the 90 Days offered a rare glimpse into Columbus-native Avery Mills' relationship with Syria-based Omar Albakkour.
During their time on the show, the stars went on several trips to Beirut, Lebanon, and the city soon became their favorite meeting point. The latest news about the devastating explosion led many to wonder: Were Avery and Omar affected by the catastrophe?
Article continues below advertisement
'90 Day Fiancé' star Avery Mills has already posted an update regarding the Beirut explosion.
Avery and Omar celebrated their one-and-half-year anniversary only a few weeks ago, one of Avery's latest Instagram posts reveal. Although they met up in Beirut on several occasions, they weren't there to celebrate the landmark moment.
"Omg this is so devastating I love Beirut so much, I hope they are all okay," Avery tweeted on Aug. 4, 2020, shortly after the explosion occurred.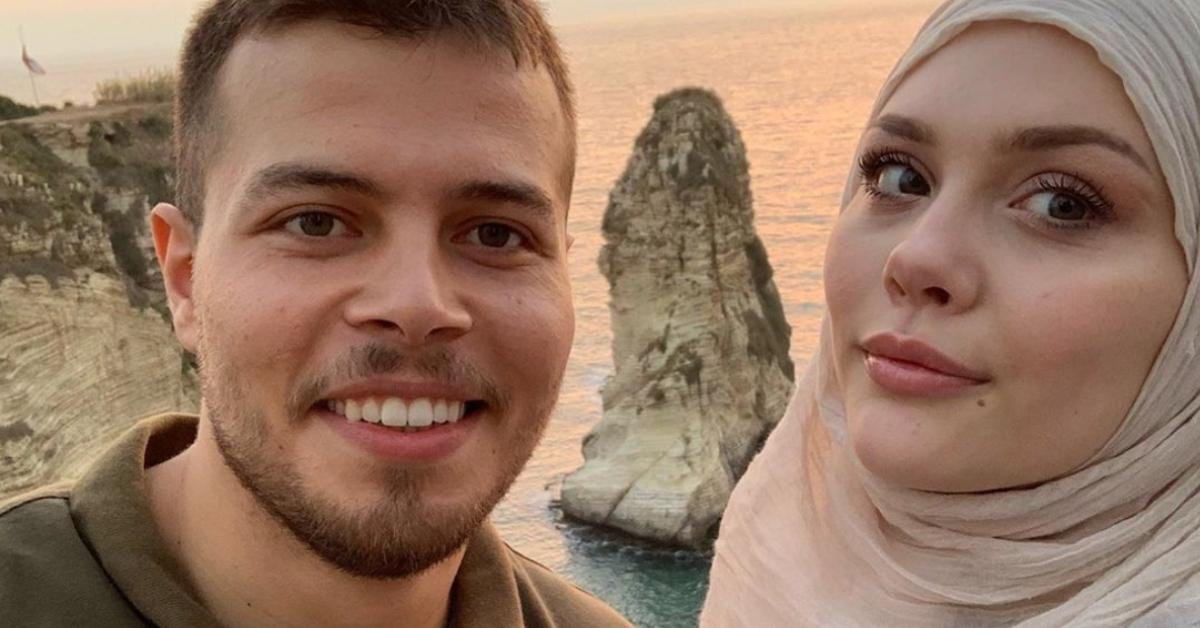 Article continues below advertisement
The tweet came as a much-needed source of relief for fans.
"When I heard about the nuclear blast in Lebanon I'm like omg I hope avery isn't there . I love my 90 day fiancé people y'all well majority #90dayfiancé," tweeted a person.
"When I heard of this, I immediately checked to see if you were tweeting and were ok. So glad you and Omar are safe," wrote somebody else.
Omar isn't as active on social media as his wife. He doesn't seem to have a Twitter or an Instagram account at present. However, as one of Avery's recent Instagram stories reveal, he wasn't hurt in the explosion, as he wasn't in the city when it occurred.
"Omar is not in Lebanon. Prayers to Beirut," Avery wrote.
Article continues below advertisement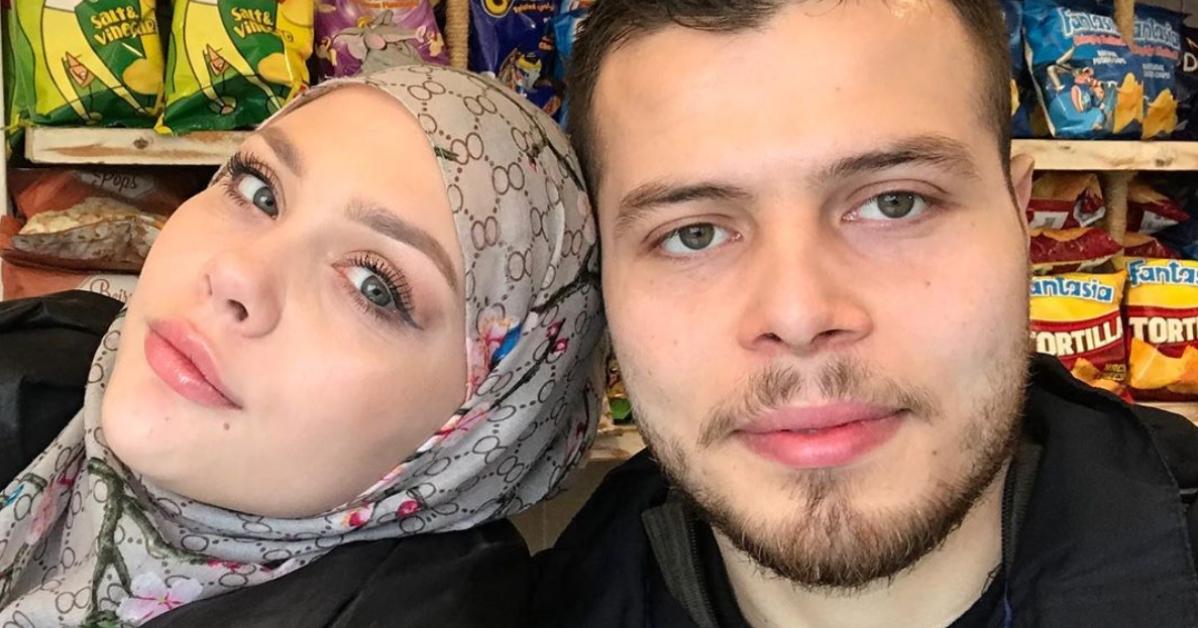 As a previous episode of '90 Day Fiancé' reveals, Avery and Omar got married in Beirut.
Avery and Omar had their first-ever meet-up in Beirut. It's where they got married, and the place they go back to when they want to spend more time with each other. Avery last posted on Instagram about the Lebanese capital on Jan. 10, 2020, and it's uncertain whether she has traveled to the city since then.
Article continues below advertisement
Following Omar's Visa application, the couple decided to pursue a long-distance relationship. Omar still lives in Syria, while Avery stayed in Columbus, Ohio.
"To clarify, Omar and I are happily married but I stay in America the majority of the time because I sponsor Omar's visa so I have to keep my big girl job in America, and I'm in college," Avery explained in an Instagram story posted on Thursday, April 9, In Touch Weekly reveals.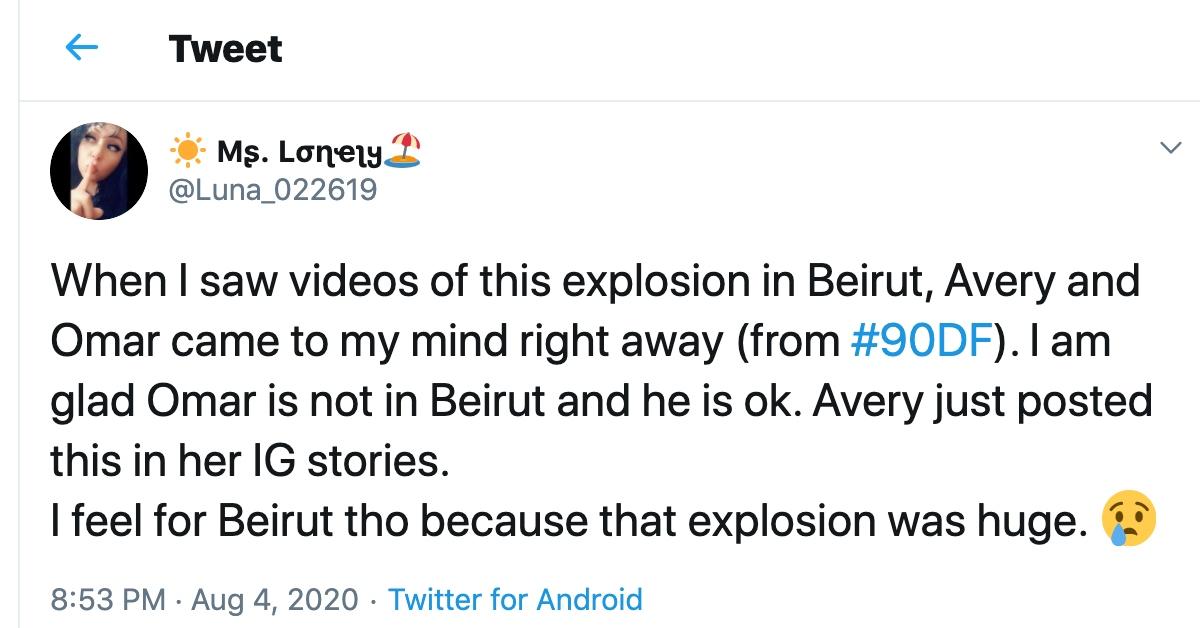 Article continues below advertisement
According to the outlet, Avery has yet to obtain her bachelor's degree in healthcare management. Omar, on the other hand, has already finished his studies in dentistry, and he is currently pursuing a master's degree in periodontology.
Avery and Omar might be residing in different parts of the world, but this hasn't stopped them from planning for the future. As per In Touch Weekly, they are already thinking about expanding the family.