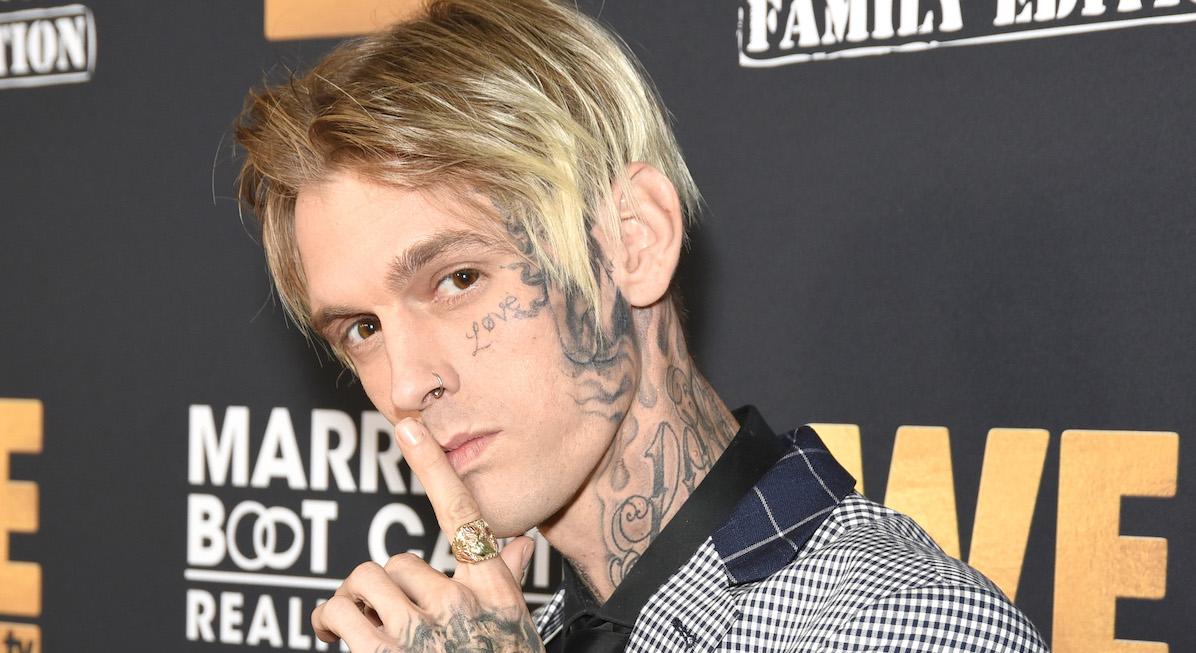 Aaron Carter Tragically Died at Age 34 — What Happened?
Pop singer Aaron Carter has died at the age of 34.
According to TMZ, Aaron was found dead at his home on Saturday, Nov. 5, with sources telling the outlet his body was found in the bathtub by his live-in housekeeper.
Homicide detectives were spotted outside Aaron's home, but there has been no evidence of foul play. So, what happened to Aaron? Keep reading to find out.
Article continues below advertisement
Aaron Carter's cause of death has not officially been revealed, but substance abuse is suspected.
Lately, the "I Want Candy" singer was making more headlines for his erratic behavior instead of his music. In September 2022, Aaron got a welfare check from police after fans believed he had overdosed.
While no exact cause of death has officially been determined (and likely won't for several months), TMZ reported on Monday, Nov. 7 that law enforcement found "multiple cans of compressed air in Aaron's bathroom and bedroom, as well as prescription pills."
The outlet said that while "it's not clear if that's what caused him to drown ... it's a big clue into what may have happened," adding that no suicide note was found.
Following Aaron's death, his older brother, Nick Carter, also cited addiction and mental illness.
In an emotional post on Instagram, Nick wrote, "Sometimes we want to blame someone or something for a loss, but the truth is that addiction and mental illness is the real villain here. I will miss my brother more than anyone will ever know. I love you Chizz. Now you can finally have the peace you could never find here on earth."
Article continues below advertisement
Aaron had recently checked into rehab for the fifth time, and he was very open about his opioid addiction. "Everybody thought, 'Oh my god, he has AIDS, he's a crackhead, he's a meth head,'" he said in his E! True Hollywood Story. "That's when I realized, OK, either you get your s--t together or you make the decision to slowly die."
During an appearance on The Doctors in 2019, Aaron also opened up about his mental health struggle, sharing that he has "multiple personality disorder, schizophrenia, acute anxiety" and that he is a "manic depressive." He also revealed that he is prescribed Xanax, Seroquel, gabapentin, hydroxyzine, trazodone, and omeprazole.
Article continues below advertisement
Aaron was estranged from Nick at the time of his death.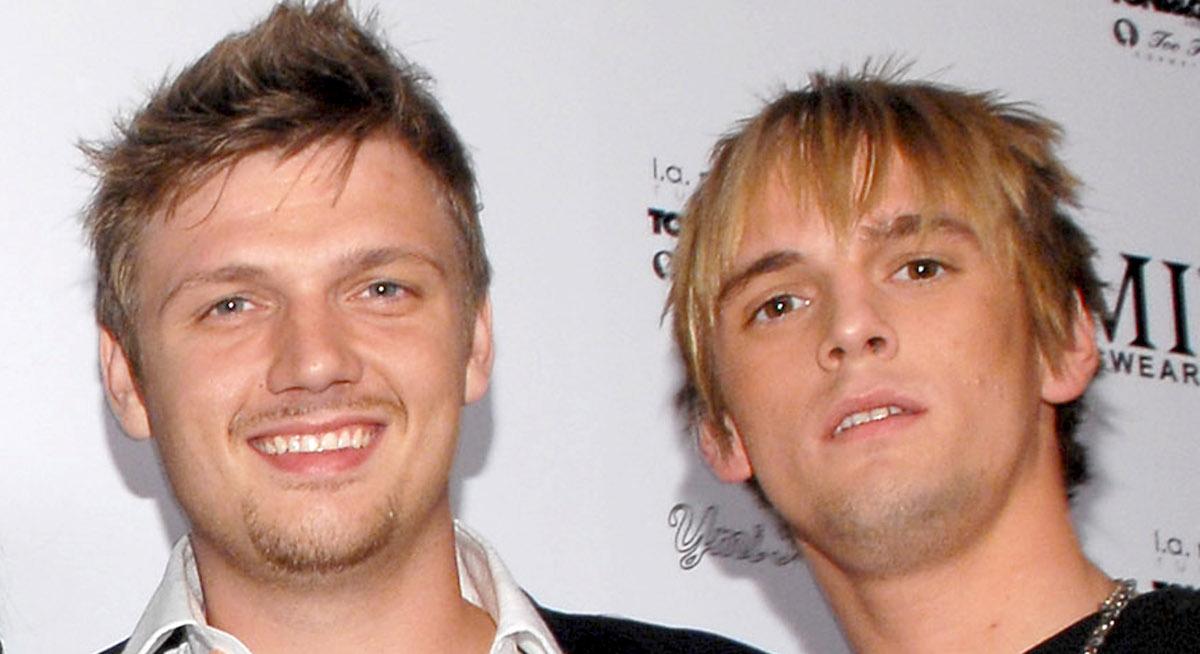 Aaron recently accused Nick and his former fiancée, Melanie Martin, of trying to put him in a conservatorship, tweeting, "I have the most conniving, deceiving family and Melanie has been lying to me the whole time communicating with my twin sister and the family members who tried to put me in prison and who tried to get a conservatorship on me in court."
However, sources told E! News at the time that Aaron and Nick, who had a restraining order against Aaron in 2019, were estranged.
"After careful consideration, my sister Angel and I regret that we were required to seek a restraining order against our brother Aaron today," Nick said at the time. "In light of Aaron's increasingly alarming behavior and his recent confession that he harbors thoughts and intentions of killing my pregnant wife and unborn child, we were left with no choice but to take away every measure possible to protect ourselves and our family."
Article continues below advertisement
Aaron Carter is survived by his son, Prince.
Before his death, he was entering treatment to regain custody of his son, Prince, who he shares with his ex-fiancée, Melanie.
"I decided to enroll myself into that program. This will be my fifth time in rehabilitation, mainly to take care of aftercare," he said on social media. "There's been no relapses. I haven't had any relapses ... it's just triggers are big right now for me. You know, so, I just, I want my son back."
He added, "It's an abstinence program and I work with an individual counselor. I do group therapy, parenting classes, domestic violence classes, I got myself certified in CPR, just a lot of different things. It's new being a parent but it's actually become really fun and exciting and given me a new chapter of my life. It's been amazing."
Our thoughts are with Aaron's family and friends during this difficult time.