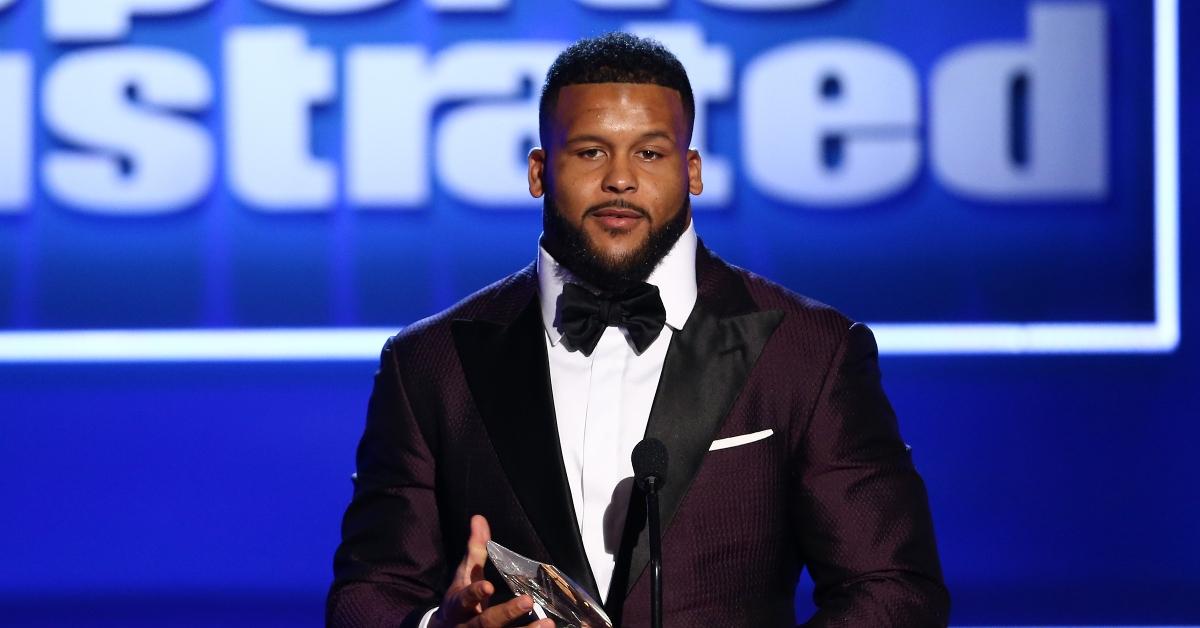 NFL Star Aaron Donald Pops Into 'Secret Celebrity Renovation' — Let's Get to Know Him
In Secret Celebrity Renovation, famous people return to their hometowns and the people who helped mold them in order to pay their success forward. Each episode, one celebrity gives a significant person in their life an incredible home renovation. Shows like this prove over and over again that you never know when you might be making a huge difference in a person's life. (They could also be teaching us to be nice to everyone because it could mean a brand-new kitchen someday).
Article continues below advertisement
In Season 2, Aaron Donald — defensive tackle for the Los Angeles Rams — is going back to Pittsburgh, Pa. to fix up his family's old house. While no one currently lives there, they still own it and use it as the communal meetup spot, per Trib Live. Joining Aaron in this endeavor are his wife and kids, who will hopefully someday use Aaron's childhood home as their own "hangout house." Let's get to know Aaron Donald's family.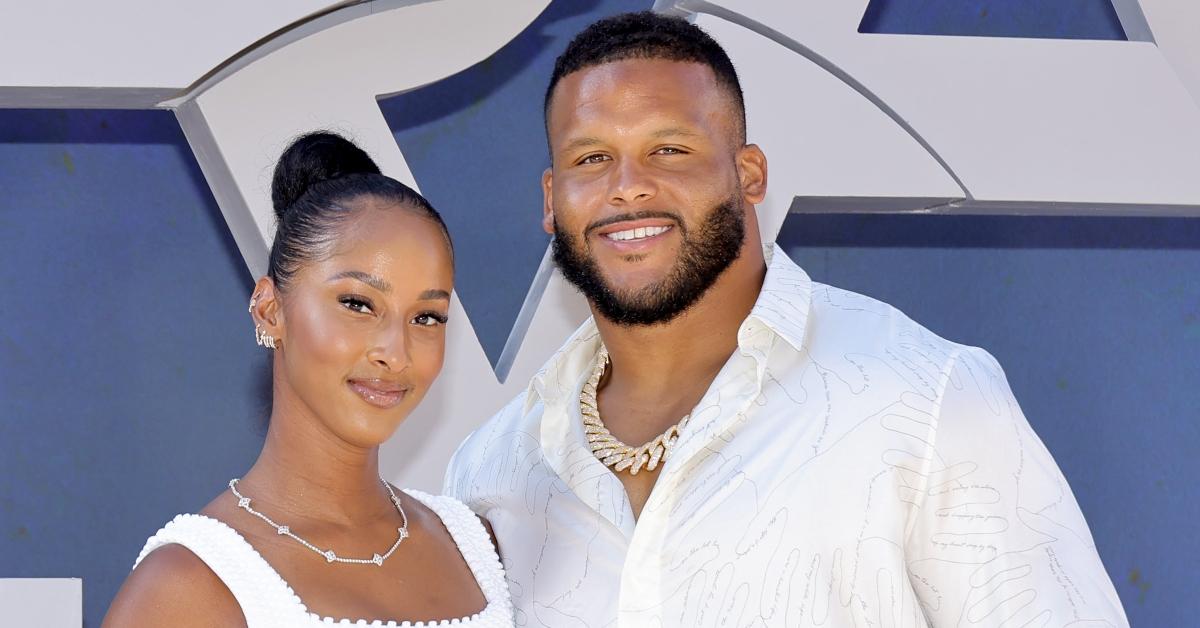 Article continues below advertisement
Aaron Donald has three kids.
In a March 2022 interview with Sports Illustrated, Aaron was talking about his future in the NFL. The 31-year-old is at the top of his game, but he's been dancing around the idea of retirement for quite some time. His reasons for wanting to walk away from the game he loves don't fall under the usual umbrellas of health or financial. If Aaron left the NFL, it would be for his children.
"People who know me understand why," he told the outlet.
Aaron has two older children, Jaeda (8) and Aaron Jr. (6), with a previous partner. They live in Pittsburgh most of the year. Aaron, his wife Erica, and their son Aaric live in Southern California. The distance between Aaron and his older two kids was starting to wear on him. In fact, he shared with Sports Illustrated the exact moment he knew things weren't working.
Article continues below advertisement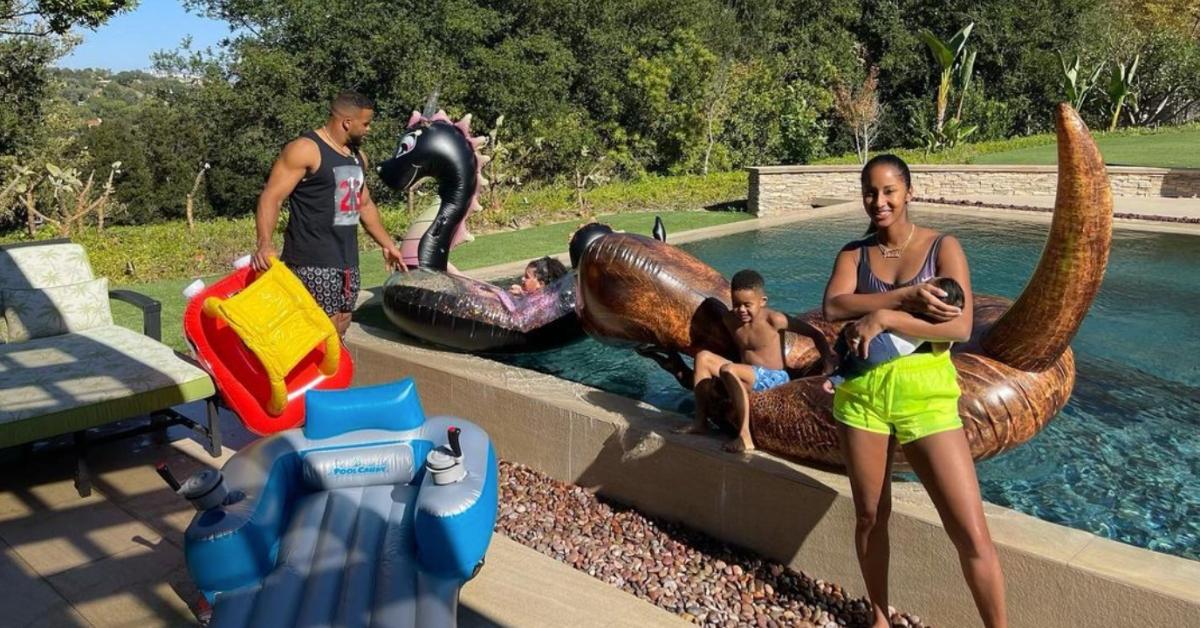 When Jaeda started first grade in 2018, Aaron couldn't be there to walk her into class for the first time. The separation was very nearly killing him and only got worse as he only saw his children a few times a month. Missing holidays, birthdays, and other milestones would bring Aaron to his knees and to tears more often than he could count. Aaron is a wonderful father, but he just won't let himself admit it. Maybe that's part of the reason why fixing up his childhood home in the city where two of his children live is so important.
Article continues below advertisement
Aaron Donald leans on his wife, Erica, for support.
According to Forbes, "Aaron Donald signed a six-year, $135 million extension with the Rams in 2018," which at the time was the "richest deal ever signed by a defensive player." He has sponsorship deals with Dick's Sporting Goods, Electronic Arts, and Panini that bring in $500,000 annually. All told, he probably makes about $36 million a year. Despite all that, it's not money that keeps Aaron grounded. It's his wife, Erica Donald.
"If it wasn't for [Erica]," he says, "I don't know where I would be mentally," he told Sports Illustrated.
Erica and Aaron met via work, back in 2015, when the Rams were still in St. Louis. At the time, Erica was "in community affairs and player involvement," via People Magazine. Aaron joined the team the previous year. Erica runs a tight ship, managing all of Aaron's marketing strategy at Kanye West's Dondo Sports, where she's an executive.
Article continues below advertisement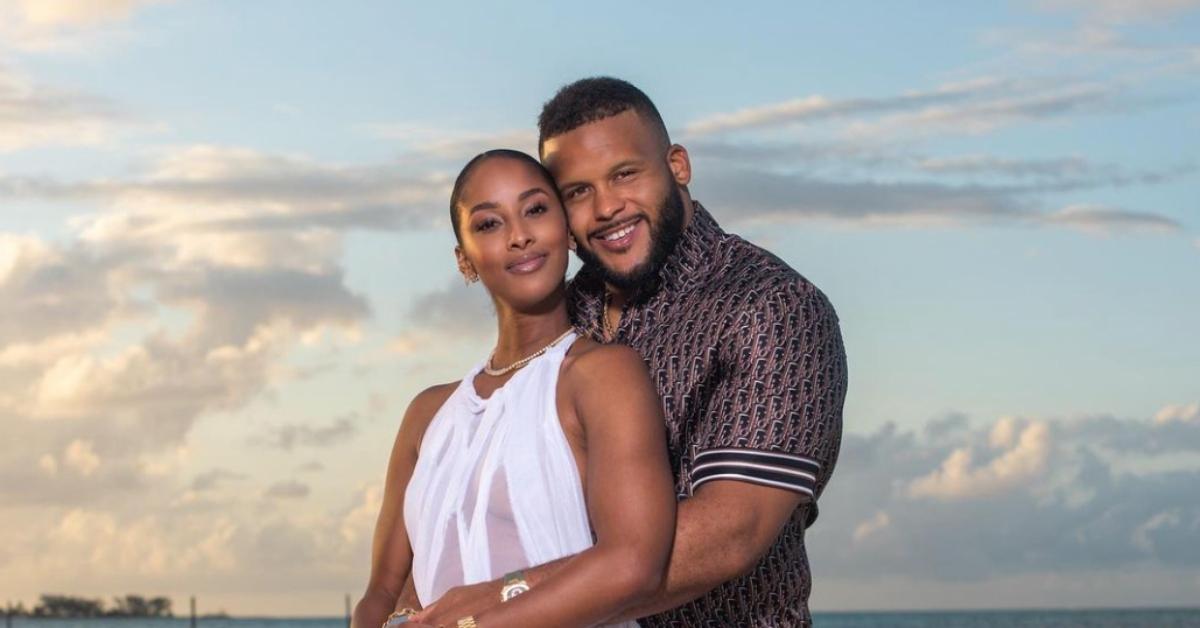 Aaron fell so fast for Erica that he proposed to her after only four months of dating, but the couple doesn't count that one. Evidently Aaron did not have a ring, a mistake he rectified on Erica's birthday when he proposed again. Soon the couple was pregnant with their only child, Aaric, who was born in September 2021.
The couple is super adorable on Instagram, often shouting each other's accomplishments out. When The Rams won the Super Bowl in 2022, Erica posted, "I just had to take some time to tell you how proud I am." She went on to say, "You are a true testament to the fact that hard work pays off. You couldn't write this story any better. I love you forever! We got your back always."
Aaron Donald's episode of Secret Celebrity Renovation airs on Friday, Sept. 16 at 8 p.m. ET on CBS.