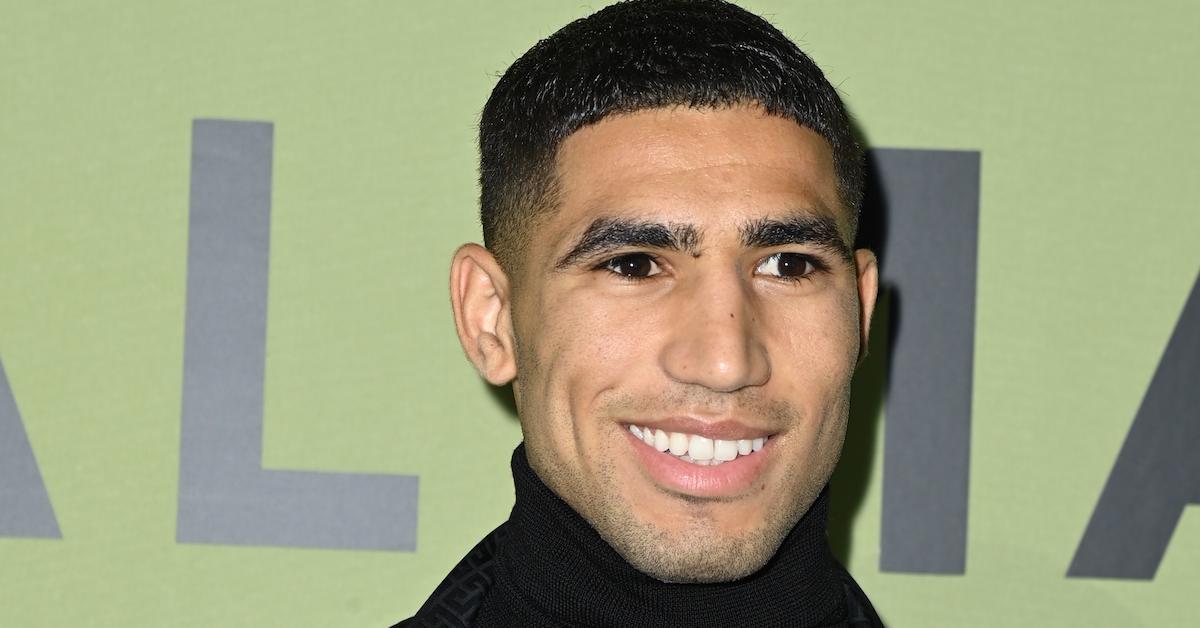 Fans Wonder About Achraf Hakimi's Net Worth Amid Divorce Assets Scandal
As professional soccer player Achraf Hakimi divorces his wife under shocking circumstances, fans wonder about his net worth. Here are the details.
Professional soccer player Achraf Hakimi is best known for being one of the best defenders on planet Earth — until recently. Now, the Morocco national team star is making headlines for his nasty divorce from his wife of three years, Spanish actress Hiba Abouk.
Article continues below advertisement
The couple, who share two sons together, stand at odds over Achraf's considerable fortune. But Hiba may not see much of the right-back's net worth given how he chose to handle his assets.
Read on for details about Achraf Hakimi's net worth and what is going on with his contentious divorce.
What exactly is Achraf Hakimi's net worth?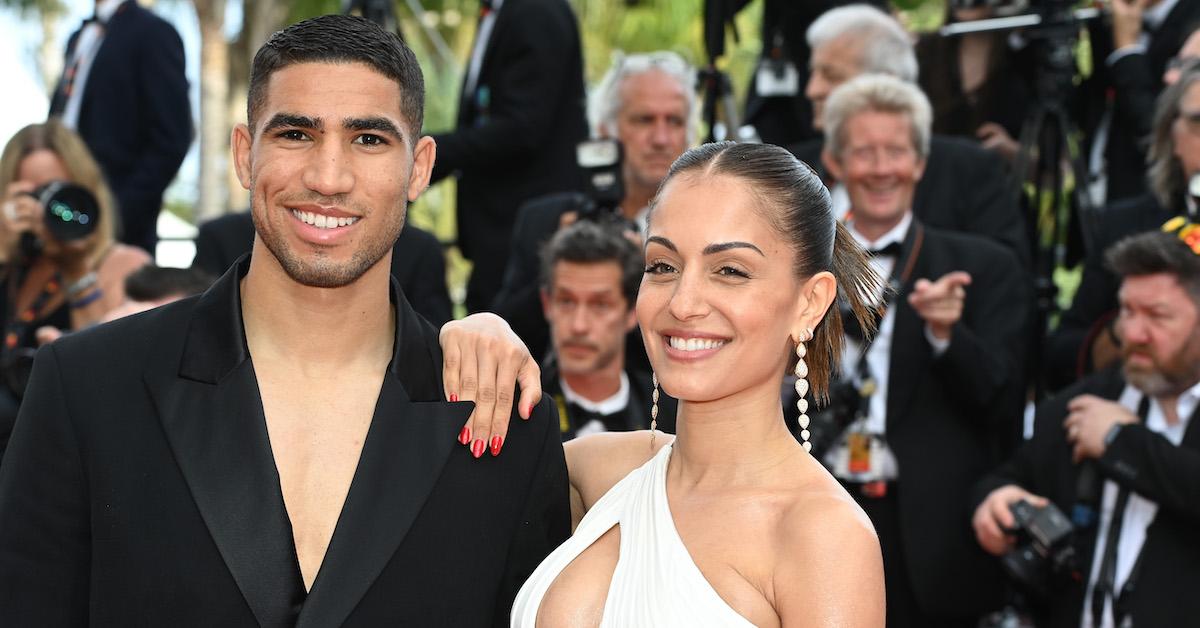 The Spanish-born footballer has been playing professionally for over a decade, and he currently defends for Paris Saint-Germain. According to Morocco World News, Achraf is the sixth highest-paid footballer in Africa, and yes, he's amassed a considerable fortune of over $24 million, per Boardroom, clearing over $215,000 per week.
Article continues below advertisement
Achraf Hakimi is a professional right-back who plays for Paris Saint-Germain and the Morocco national team.
Birth date: November 4, 1998
Birthplace: Madrid, Spain
Birth name: Achraf Hakimi Mouh
Father: Hassan Hakimi
Mother: Saida Mouh
Marriage: Hiba Abouk [2020]
Children: sons born 2020 and 2022
Achraf Hakimi may have hidden money from his wife using his mother.
With Achraf and Hiba set to dissolve their short marriage, the issue of the division of assets is at the fore. In what is considered a genius move by some, and devious by others, the pro athlete reportedly used his mother to maintain ownership of his jaw-dropping net worth.
Article continues below advertisement
Hiba reportedly asked for half of her estranged husband's earnings in divorce proceedings only to find out that he in fact owns absolutely nothing and instead, his assets and earnings are in his mother's name. Achraf even had his mom make purchases for him, including cars, clothes, and jewelry, according to reports.
As much as 80 percent of Achraf's net worth is allegedly under his mother's name.
Given this eyebrow-raising financial arrangement, the properties and earnings he claimed in his mother's name may mean that Hiba will walk away with far less than she may have expected.
Article continues below advertisement
Fans are divided online about Achraf and his mom conspiring to keep his assets secure in the divorce. On Twitter, the international star found both support and condemnation.
Article continues below advertisement
Achraf is also currently facing disturbing allegations.
In addition to the soap opera-worthy divorce drama playing out between Achraf and Hiba, the former Real Madrid player was indicted for rape in Paris in early March 2023, according to French paper Le Monde.
Achraf has denied wrongdoing, and his team reportedly stands behind him at this time. In fact, his lawyer Fanny Colin said in a statement that her client "in this case has been subjected to a racketeering attempt."
The player is under judicial review awaiting further investigation and is allowed to continue playing for Paris Saint-Germain at the time of writing.