'Below Deck Down Under' Star Aesha Scott Dishes on the Spinoff: "It Has Been Amazing" (EXCLUSIVE)
'Below Deck Down Under' Season 2 wouldn't be the same without Aesha, so is she part of it? She also has other career aspirations outside of the show.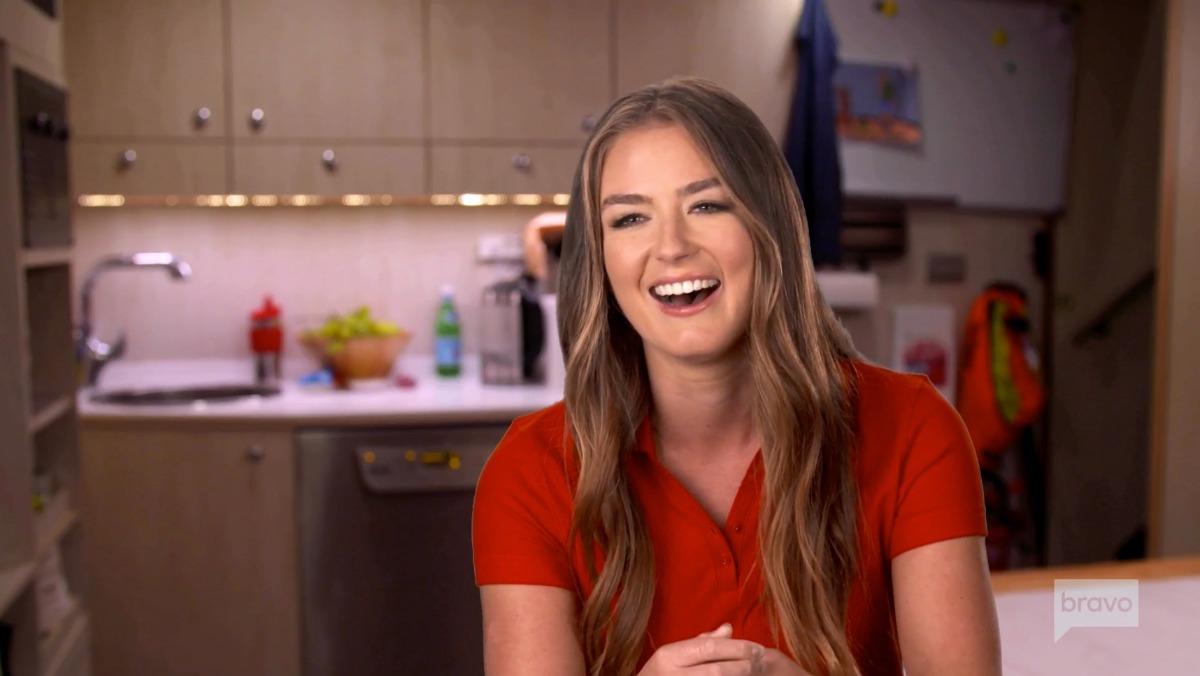 Fans of Below Deck are nothing if not loyal to cast members they love. So when Aesha Scott joined the spinoff Below Deck Down Under on Peacock, viewers were excited to see a familiar face.
But now what the people really want to know is if Aesha is in Below Deck Down Under Season 2. Aesha spoke exclusively with Distractify about being part of the spinoff, what Season 1 didn't include, and what else she wants out of her career.
Article continues below advertisement
Is Aesha in 'Below Deck Down Under' Season 2?
Before you worry that Aesha won't be back for Season 2 of Below Deck Down Under, you can rest easy knowing she is one of the stars set to return. Although she was previously in Below Deck Med, Aesha takes more of a central role in this spinoff and it really wouldn't be the same without her. And, luckily for fans, she seems to agree.
Article continues below advertisement
She shared with Distractify that she has "really enjoyed stepping up into the role" of Chief Stew for the first time. She also said that being part of Below Deck Down Under as a whole has "been amazing" despite some drama along the way. Which, as most Below Deck fans know, is to be expected with a Bravo reality show.
"It truly feels like such an honor to be one of the faces of a new series and to help give it its own feel," Aesha told us. "Each series in the franchise has its own style, and I feel like Jason and I as a duo have given Down Under its own vibe, where we change the way we approach leadership … Although there is always drama, I feel like Down Under has an emphasis on a whole lot of love and understanding and I'm really proud of that."
Article continues below advertisement
She also shared with Distractify how much of a "gift" it has been for fans to reach out to her with words of encouragement after she opened up about her personal life on the show. Below Deck Down Under often leans on drama with the cast and even the guests.
However, Aesha explained that "if you have a platform and a following, you need to use it responsibly and be a good role model." She added that she hopes to "motivate people to start their healing journeys."
Article continues below advertisement
And, because she enjoys sharing her life with viewers so much, there is one part of Season 1 that wasn't included in the show that she hoped would be. It's called the Golden Chamois Ceremony. Aesha told Distractify that she and the rest of the crew took part in this after each charter.
Article continues below advertisement
She explained that "Culver started [it] after the first charter, where he had a literal golden chamois and a gold chain and he chose a person who he thought did the best that charter. The person he chose accepted the chamois, signed it, gave a speech, and wore the chain for the evening."
Now, it's a running tradition for the crew. And, who knows, maybe it will be part of Season 2.
Aesha would love to host a reality show outside of 'Below Deck Down Under.'
While Aesha loves being part of the show, and in such an integral role now, she has career aspirations that go beyond the scope of working on superyachts on reality television.
"My ultimate dream is to get into hosting shows like Survivor or Dancing With the Stars, or even my own travel show," she revealed. "But, [in] saying that, I would love that to happen concurrently with Below Deck Down Under filming, because I want to do the show for many years to come."
Below Deck Down Under is now streaming on Peacock.