'AGT' Star Aubrey Burchell Has an Inspirational Message to Spread
Aubrey Burchell is autistic and is on the path to fame thanks to her impeccable performance on Season 17, Episode 10 of 'AGT.'
Season 17 of America's Got Talent has already introduced viewers to the work of rising stars like Amanda Mammana, Lily Meola, and Avery Dixon. Twenty-one-year-old Pittsburgh native Aubrey Burchell took to the stage in the episode that aired on Tuesday, Aug. 2, 2022, and she immediately impressed the judges and long-time fans of the show. What's there to know about Aubrey? What did she sing on her first night?
Article continues below advertisement
Aubrey Burchell, a singer who's autistic, performed on Season 17, Episode 10 of 'AGT.'
Aubrey told Simon Cowell, Heidi Klum, Sofía Vergara, and Howie Mandel that she makes a living by working at Target. As she said, she keeps things moving by spending her breaks creating videos of herself singing. As she added, she wants to achieve mainstream success partly because she wants to disprove stereotypes about level 1 autism.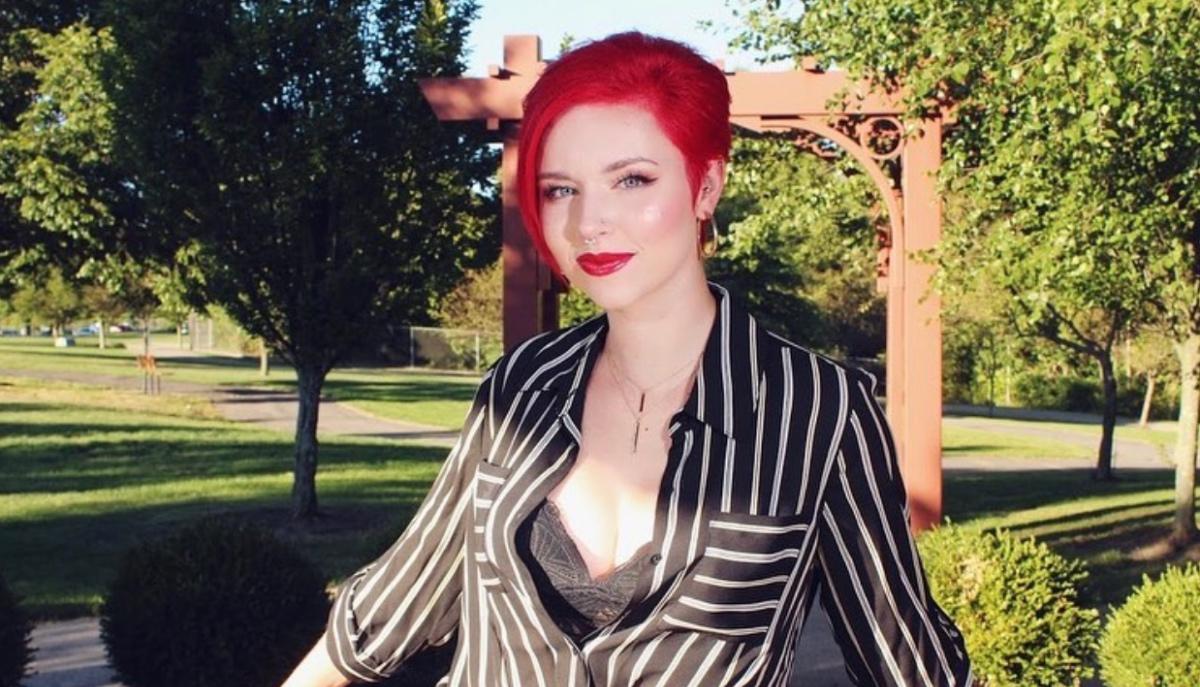 Article continues below advertisement
"My name is Aubrey Burchell. I'm a 21-year-old singer from Pittsburgh, Pa. Your girl works at Target," she said. "On my breaks, I scurry off to the bathroom and I sit on the floor and I set up my camera and I do some singing to keep myself sane."
She also issued a motivational message to people with a similar diagnosis.
"I want to sell out arenas all around the world, I want Grammys ... as a recently diagnosed level 1 autistic, a very large portion of my life I struggled." Her goal, she said, is to show other young people with autism "that you can follow your passion and you can not fit in the box and do what you do and just eat at it."
Article continues below advertisement
Aubrey performed an emotionally-charged cover of "Call out My Name," the 2018 song by The Weeknd. The performance moved the judges and the audience alike. Aubrey burst into tears immediately afterward. The cover earned high praise from Simon, a notoriously hard-to-please judge. He called Aubrey a genius. "I do believe that we are just witnessing somebody's career about to skyrocket," he told her.
Article continues below advertisement
Sofía gave Aubrey enthusiastic feedback as well. "I think America's going to fall in love with you. I think you have a chance to win this competition," she said.
Aubrey received four yeses, earning her the opportunity to proceed to the first round of qualifiers. Viewers headed to Twitter to congratulate her for the mightily strong performance and the inspiring message she promotes.
"I got an Amy Winehouse vibe from Aubrey Burchell. Idiosyncratic, talent for miles," tweeted @kieranter.
Article continues below advertisement
"I absolutely love Aubrey Burchell's voice, reminds me a bit of Lady Gaga. Really good," tweeted @thestephena.
"IDK if anyone else watches AGT, but I keep rewatching Aubrey Burchell's audition and I'm so excited to see her again," tweeted @anjaxuanreads.
Aubrey has already aced one round — and it's crystal clear that she will go far on the show.
Catch new episodes of AGT every Tuesday at 8 p.m. EST on NBC.