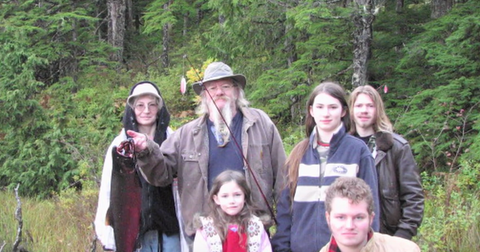 The 'Alaskan Bush People' Have a Distinctive Accent — But Is It Real or Fake?
By Pippa Raga

Updated
But action aside, it's hard to ignore the titular Alaskan Bush people's accents; some fans even find it so distracting it gets in the way of their enjoyment. 
So, what's the Alaskan Bush People's accent all about? Keep scrolling to find out.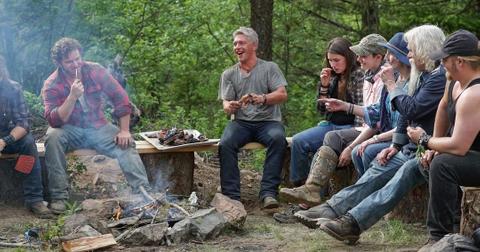 What kind of accent does the Brown family have?
Fans are a bit confused by the family's peculiar accent (some compare it to "British") and aren't quite convinced that they should have one in their region of Alaska. "It's hard for me to watch Alaskan Bush People because their accent doesn't exist outside of their family & they only speak English," one person wrote on Twitter.
"We never realized that anybody in the family had an accent," Billy Brown once said on the show. "We didn't realize it at all — I don't guess we heard it, and then all of a sudden, everybody's talking about 'their accents' [sic]." Added Bear Brown, "I don't hear anyone in my family to have an accent."
Here's what a linguist has to say about the family's accent.
There are two other theories as to why the Alaskan Bush People speak the way they do. One of them has to do with the fact that the children were raised without the contact of many other English-speakers.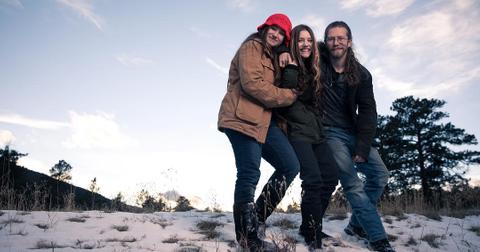 "They don't enunciate properly due to, as others have said, a combination of dental problems and a lack of social interaction," one person wrote on reddit. Another said, "They all have pretty bad speech impediments, probably from homeschooling and little social interaction with others."
Others say the kids share speech patterns with other young people throughout the States. "Like most younger people in the western USA, they show a tendency to pronounce alike the vowels in the words 'cot' and 'caught,' 'sod and 'sawed,' 'Don' and 'dawn,'" says one linguist who's researched the "accents of people from North Carolina to California."
"Among the younger Browns, the first vowel in each of these pairs moves further to the back of the mouth and tends to be made with the lips rounded," the fan continued. "The effect can sound something like British English ("an imitation of Sean Connery" one of the harsher critics of the Browns has said)." It's not, however.
"It is simply the normal merger of a vowel further to the front of the mouth ("o" in "cot," etc.) with a vowel further to the back of the mouth ("au' as in "caught," "daughter" etc," he explains, "but it is made in a different way than most younger people in the western USA make the merger."
Watch the Alaskan Bush People, Sundays at 9 p.m. on Discovery.