A Season 4 Episode of 'Cobra Kai' Is Dedicated to Albert Omstead, but Who Was He?
Fans of 'Cobra Kai' picked up on a dedication title card in Season 4 to Albert Omstead. Who was he, and how did he die? This is what we know.
Surprisingly, Cobra Kai has a ton of memorable quotes and beautiful messages between fights. One particularly lovely line was uttered by a bartender in Season 3, who said, "In Japan, you can always visit someone. They speak to us, even when they're gone."
Article continues below advertisement
It's the second part we're dwelling on now, as we wonder who Albert Omstead was, the man who Cobra Kai dedicated an episode to in Season 4. It feels as if the title card is a reminder that people are still talking, even after they've left us. Who was Albert Omstead?
Who was Albert Omstead from 'Cobra Kai'?
On the show, Albert worked in the camera and electrical department. Funnily enough, his job title appears to have matched who he was in life — best boy. Prior to Cobra Kai, he worked on some of the most interesting shows Hollywood has to offer. Albert's personality can almost be tracked by the projects he ended up on, such as Sleepy Hollow, Stranger Things, Atlanta, The Walking Dead, and Creepshow. It sounds like October could have been Albert's favorite month, which we totally get.
Article continues below advertisement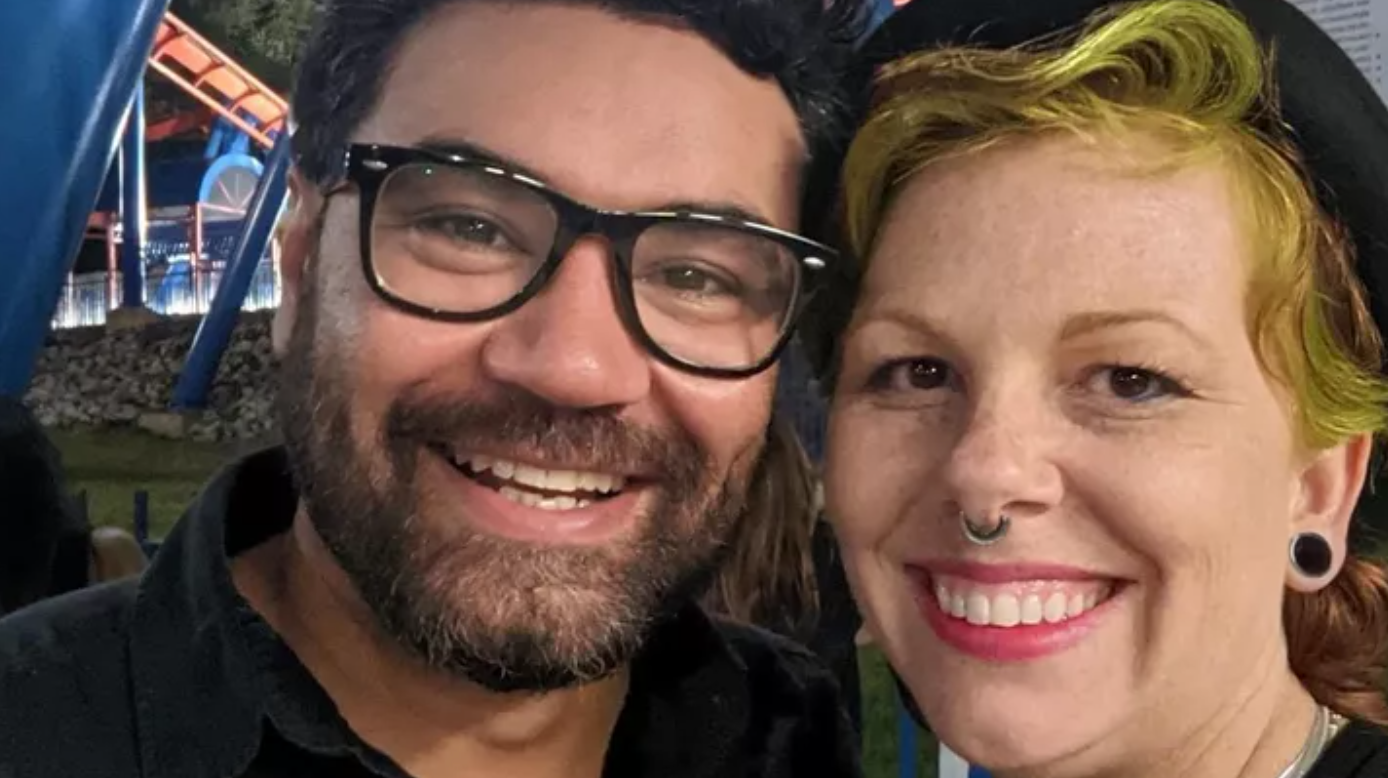 Gaten Matarazzo, who plays Dustin on Stranger Things, shared a very touching tribute to Albert on his Instagram in July 2021. Dustin wrote that he was sending love and prayers to the Omstead family, and while he didn't know Albert personally, he got to know him through the stories shared by his friends and family. He went on to say, "He is a prime example of the incredible and massive community it takes to make a show like this. What a smile." He also shared a GoFundMe page for Albert's family.
Article continues below advertisement
How did Albert Omstead die?
Albert's death was completely shocking and heartbreakingly tragic. According to 11 Alive, on July 19, 2021, Albert returned home from work and immediately started fixing a leak near his garage. His brother-in-law Scott Wachtel said that is when a retaining wall suddenly collapsed, trapping him beneath the debris. Evidently, Albert wasn't working on that wall, which is what makes the accident even more perplexing.
Article continues below advertisement
Scott elaborated that, "The garage door was closed and there was a van parked right here [in front of garage], so he couldn't run this way [towards garage], he couldn't run this way [away from garage] because the rest of the wall was collapsing over here, so he had nowhere to go." Albert's wife, Que Omstead, was told by a neighbor they desperately tried to move the cinder blocks. Firefighters also struggled and even attempted to use a carjack to lift off the blocks. They just couldn't do it.
Albert, then 38, died of his injuries leaving behind his wife, four step-children, and one child with Que. Scott said that Albert was their rock and that "he supported their needs and put their needs first, whether it be emotionally, financially, everything." That's what his family continues to focus on — who Albert was in life, knowing that he'll still speak to them, even though he's gone.