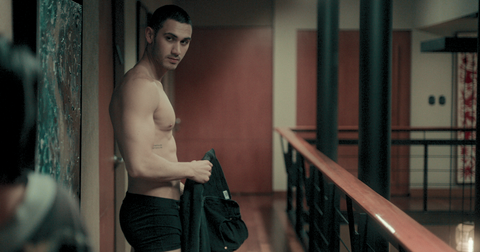 'Dark Desire' Star Alejandro Speitzer Has a New Leading Lady in His Life
By Allison Cacich

Updated
The first season of the Mexican drama Dark Desire is now on Netflix, and it is one steamy ride. The series stars actress Maite Perroni as Alma, a married law professor who has a one-night stand with a stranger she meets in a bar. Turns out, the much younger man is one of her students.
Alejandro Speitzer, who had a main role in Netflix's El Club, plays Darío, the sexy yet stalkerish love interest successfully upending Alma's life. The 25-year-old made headlines last year for his split from longtime girlfriend Minnie West, but has he already moved on with a new woman?
Does Alejandro Speitzer have a girlfriend?
We're a little bummed to report that Alejandro is currently dating actress Ester Expósito, his co-star in the upcoming limited series Someone Has to Die. The pair first appeared on each other's Instagrams in October while promoting the show.
In one photo, Alejandro has his arm draped over Ester's shoulders with his hand resting on top of hers. He seemingly confirmed their relationship on May 5, writing, "Y es que te echo de menos" (And I miss you), underneath a cuddly picture of the duo.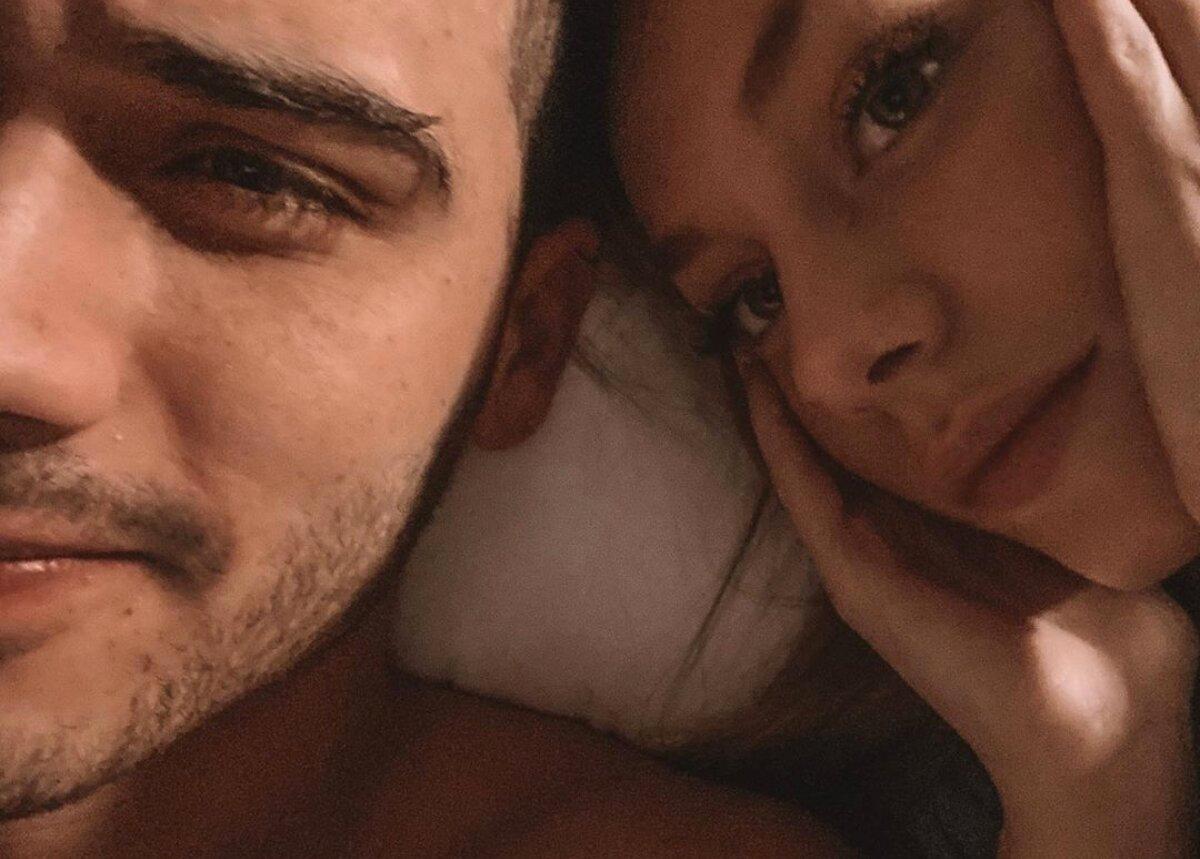 Two months later, Ester implied that the couple is still together when she posted an image of Alejandro with the caption, "Roma e tu" (Rome and you), on July 12.
Though Alejandro doesn't offer up a lot of information about his personal life, Ester recently admitted in an interview that she's "a bit of a mess" when it comes to love.
"I'm not very romantic," the 20-year-old confessed. "Every time I have to buy gifts for a boy I like, I think about buying things that I know they will love because I know their tastes, but I am very bad at putting together beautiful plans due to my lack of creativity sometimes."
Her ideas may lack originality, but Ester claims she makes up for it in different departments. "I consider myself a very clear and honest person… I really am like that in all my relationships, friendships, and so on," she shared.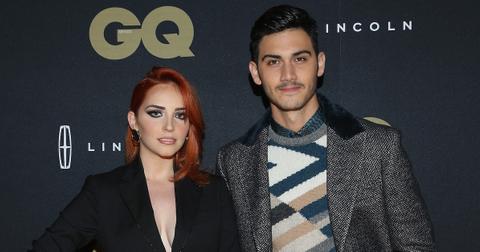 Alejandro co-owns a production company with his ex Minnie West.
Fans were shocked when Alejandro and Minnie broke up after five years of dating in 2019, especially since they had just appeared on screen together in El Club. It's unclear what will happen to the duo's shared company, Wetzer Films, which produced the 2017 comedy Me gusta, pero me asusta (I like it, but it scares me).
The movie's director, Beto Gómez, previously called the couple "the new blood of Mexican cinema," and raved about their on-screen chemistry. "They are the perfect combination: good training and nice guys," he told Hollywood Soapbox. "I don't like to work with complicated people. I rather actors [have] passion and dedication."
Minnie, like Alejandro, prefers to keep details about her relationships private, but in a 2016 interview with People en Español, she said of her then boyfriend, "I couldn't be with another person. We get along so well."
The first season of Dark Desire is available to stream on Netflix now.