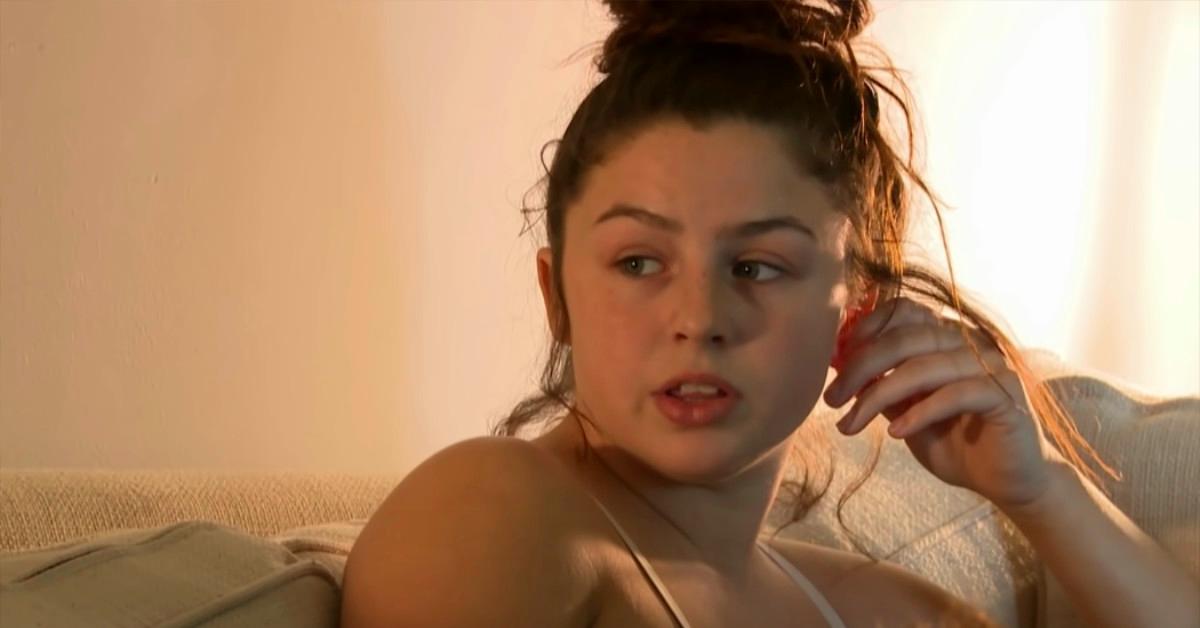 Tyra from 'Unexpected' Had a Frank Phone Call With Alex's New Girlfriend
The fifth season of Unexpected has gotten off to a rocky start for Alex Wilson and Tyra Boisseau, the young parents of Layla. The revelation that Alex has a new girlfriend has thrown Tyra for a loop, to put it mildly.
As fans of the TLC show have learned this season, Tyra and Alex got a house together and seemed to be making headway with their relationship. But then Alex started seeing someone else.
Article continues below advertisement
"When me and Alex first moved in together, things were good between us," Tyra told viewers in a confessional. "And then, a couple of months ago, things started changing. … When we moved, we were just so happy to get on our feet together, get a house, pay our bills on time, Alex has a job. And then, I don't know, it just recently started going backwards, like, two months ago, when he told me he was seeing someone else."
And Tyra has actually had words with her baby daddy's new girlfriend…
Tyra said Alex got a "whole other girlfriend" while she was still staying faithful to him.
Tyra opened up about her relationship with Alex in a conversation with her mother, Melissa, in one Unexpected clip. "So, yesterday, me and Alex, we just kinda had a heart-to-heart about our relationship," the 20-year-old said. "It's very obvious that we're both upset with how things are going right now. … You don't understand how bad it hurts when I'm doing anything to him. Like, I'm not talking to other guys. I'm still being faithful to him when he has a whole other girlfriend."
Article continues below advertisement
In a confessional, Tyra said that she doesn't know the "actual timeline" of when Alex started talking to his new flame. In fact, Alex only came clean about the side relationship when Tyra found out about it, as she said. "He was just like, 'I kind of just wanna do my own thing.' You should have told me that before we [got] a house together."
She went on: "Supposedly, he had been telling me for a while, but we were sleeping in the same bed every night. So, it's like, when did you let me know that you wanted to start seeing other people?"
Article continues below advertisement
The new girlfriend called Tyra to talk about Alex.
Talking to her mom, Tyra said that she saw Alex's phone "blowing up" one night around 3 a.m. It was the new girlfriend calling, and Alex left to go see her. But then the girlfriend rang up Tyra.
"She was like, 'I know Alex was with you. I know y'all didn't do anything,'" Tyra recounted. "And I was like, 'Girl, if you still believe him, you're stupid.'"
But then Melissa asked Tyra when Tyra last had sex with Alex—and Tyra confessed that they had sex the night before.
"You nasty ass," Melissa responded. "How can you look at him and, like, enjoy that, knowing that he's been with that girl?"
Article continues below advertisement
Tyra previously told fans to "let Alex be happy with his relationship."
Tyra didn't name Alex's new boo in that Unexpected clip, but Alex confirmed on social media last year that he was seeing a woman named Hanna Cole, per TV Shows Ace. And in April 2021, Tyra told Instagram followers not to bother Alex and Hannah.
"Y'all, let Alex be happy with his relationship," she wrote in an Instagram Story at the time, as TV Shows Ace reports. "There is no saving our relationship, so trying to ruin his is pointless. It ain't none of my business, and I truly could [sic] care less. I'm moving on, I promise."
See how her and Alex's relationship evolves as Unexpected Season 5 continues on Sundays at 10 p.m. ET on TLC.