Actress Alice Barrett Mitchell's Role in NBC Miniseries 'The Thing About Pam' Is Strangely Meta
NBC's true crime miniseries 'The Thing About Pam' highlights Betsy Faria's 2011 murder. When actress Alice Barrett Mitchell appears, things get meta.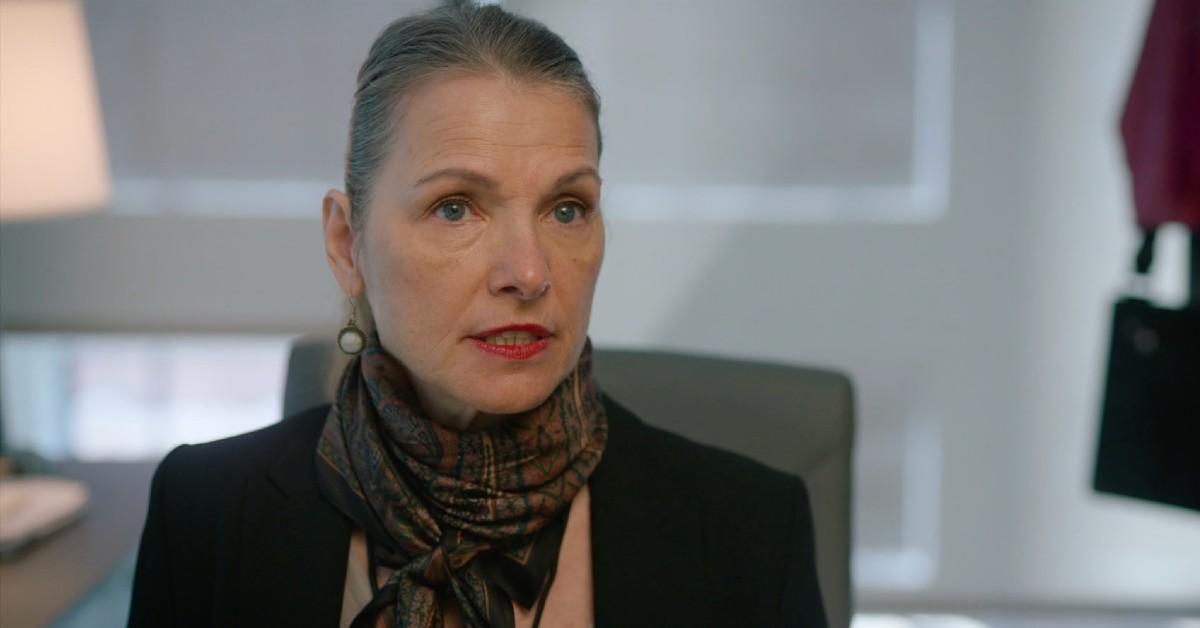 It always seemed like Pamela Hupp was your friendly, easygoing neighborhood pal. Every suburban midwestern mom needs a Pam in her life. Whether you're looking for a walking buddy, a gal pal to vent to, a shoulder to cry on, or simply a ride home, Pam was there. At least, that's what naive St. Louis, Mo., mom and cancer patient Elizabeth "Betsy" Faria thought. Pam was her ride or die; Betsy truly trusted the blunt-speaking mom of two. If only Betsy were alive to realize that hindsight is 20/20.
Article continues below advertisement
Pam offered to drive Betsy home from her chemotherapy treatment on Dec. 27, 2011. Later that night, Pam Hupp stabbed Betsy Faria to death. And just a few days prior, Pam skillfully manipulated Betsy into making her the beneficiary of her life insurance policy. Suspicious, right? Pam wasn't worried, as she had a plan to frame Betsy's husband, Russ Faria, for the murder.
This twisty true-crime tale is the premise of NBC's scripted miniseries The Thing About Pam — which stars two-time Oscar winner Renée Zellweger (Judy) as drastically unlikable killer Pam Hupp. Based on the in-depth Dateline podcast of the same name, The Thing About Pam features actress Alice Barrett Mitchell (Heels) in Episode 3.
Article continues below advertisement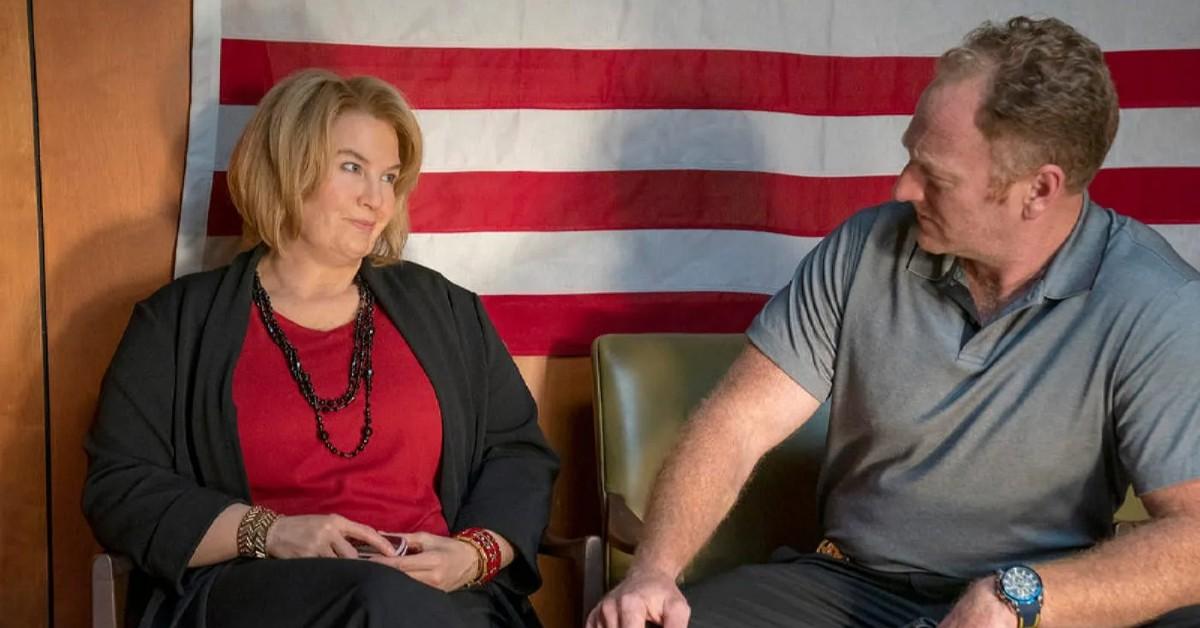 Alice Barrett Mitchell plays 'Dateline' producer and journalist Cathy Singer in 'The Thing About Pam.'
By Episode 3 of The Thing About Pam, Russ Faria (Glenn Fleshler) is the main suspect in his late wife, Betsy's (Katy Mixon), murder case. Attorney Joel Schwartz (Josh Duhamel) and his assistant, Nate Swanson (Ben Chase), are representing Russ, and as details come out of the woodwork, they start fully believing their client is innocent.
Article continues below advertisement
"As the case grew ever warmer, the story traveled, as stories will," narrator Kieth Morrison states in the episode. "And a television producer in Chicago caught the scent."
That producer is none other than Cathy Singer, played by Alice Barrett Mitchell. This is where the NBC series starts to get a bit meta.
In order to prepare coverage for the show, she asks a colleague to find her the number of the defense attorney after DA Leah Askey (Judy Greer) dodges several of Cathy's phone calls. Not only that, but Cathy's very interested in digging up information on Pam, as she was the last person to see Betsy alive. It isn't long before the Illinois-based journalist is off to Missouri.
Article continues below advertisement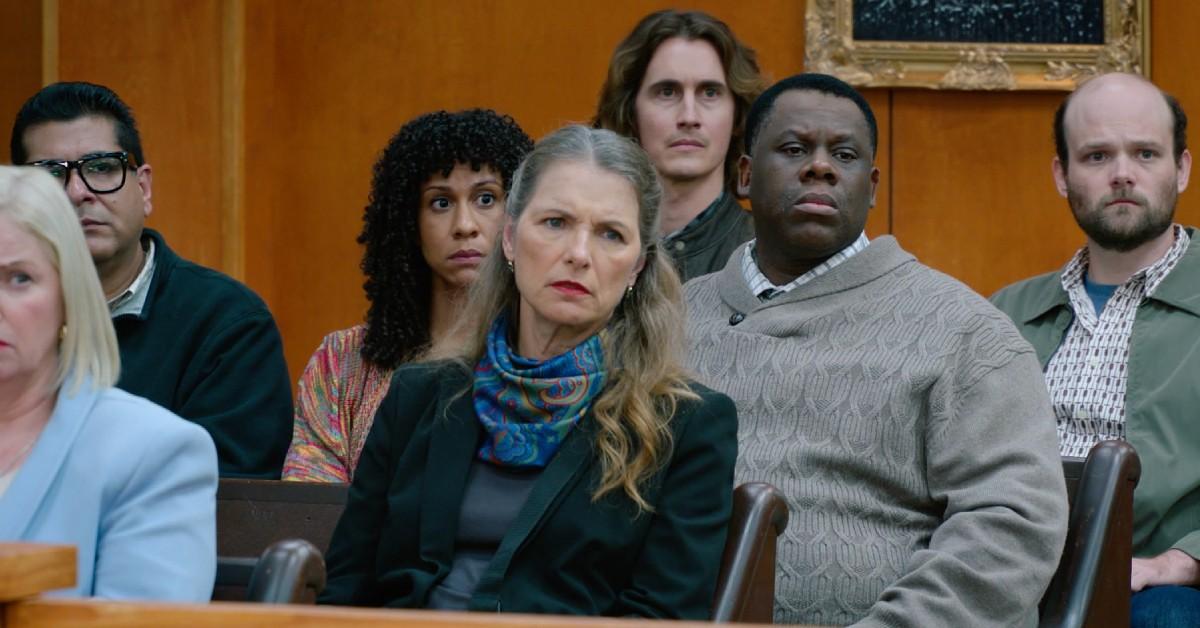 Later on in Episode 3, Pam's somewhat ditzy, well-meaning elderly neighbor, Minnie (Patricia French), mentions that Dateline producer Cathy Singer was snooping around the area. With nothing better to do than feed squirrels, Minnie is excited, even starstruck by Dateline's involvement in the local story. Pam, on the other hand, instantly tenses up.
Article continues below advertisement
Naturally, Pam — who DA Leah Askey considers to be a "key witness" in the trial — then nervously asks Minnie what she told the fancy Dateline producer. She responds, "Just that you were Betsy's best friend! And I'm sure she's going to reach out to you." Yikes.
Considering the real-life Cathy Singer also wound up producing 2019's lengthy The Thing About Pam podcast, it's clear that we'll be seeing more of Alice Barrett Mitchell.
New episodes of The Thing About Pam air on Tuesdays at 10 p.m. EST on NBC.