Whose Side Is Alicia Sierra Really on in 'Money Heist?' (SPOILERS)
Alicia Sierra is responsible for shooting Nairobi in the chest — but is the Spanish police officer really against the gang on 'Money Heist?"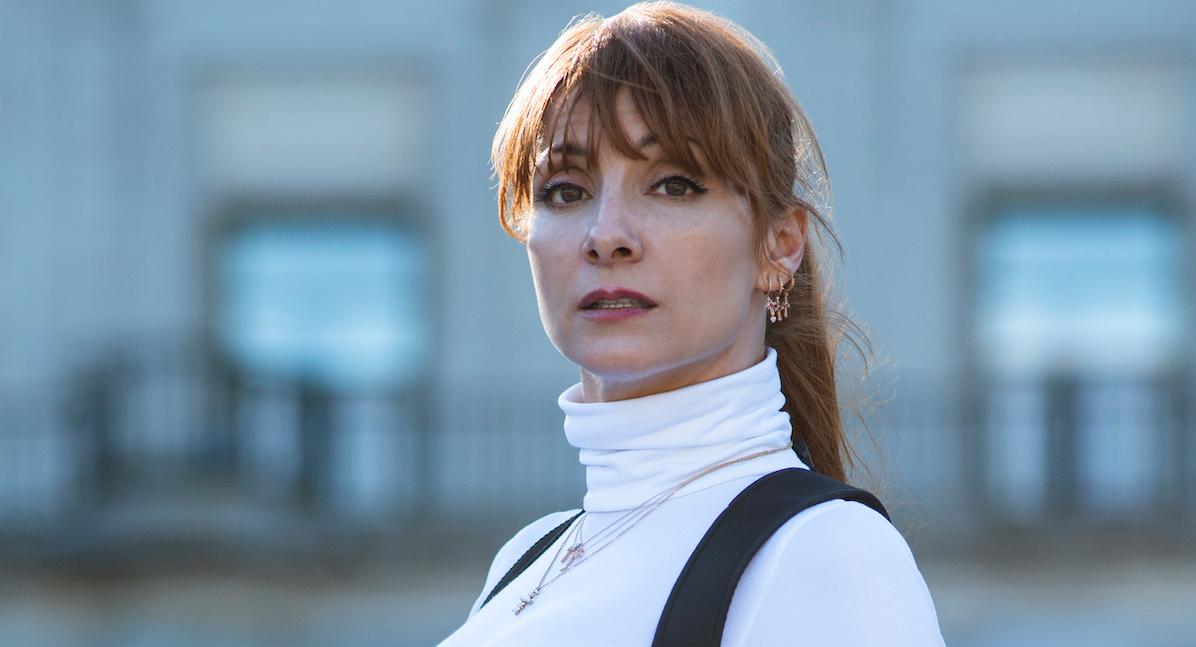 Viewers were introduced to Alicia Sierra, a no-nonsense cop, during Season 3 of Money Heist and quickly learned that the very pregnant official was determined to take down the gang responsible for the Royal Mint of Spain robbery.
Article continues below advertisement
Alicia (Najwa Nimri) got her chance to take down the Professor and his band of "students" when she convinced Nairobi (Alba Flores) that she had her son, Axel, and shot the counterfeiter in a weak moment.
However, there might be more to Alicia, who was forced to step down following the shooting, than meets the eye. Warning: spoilers ahead!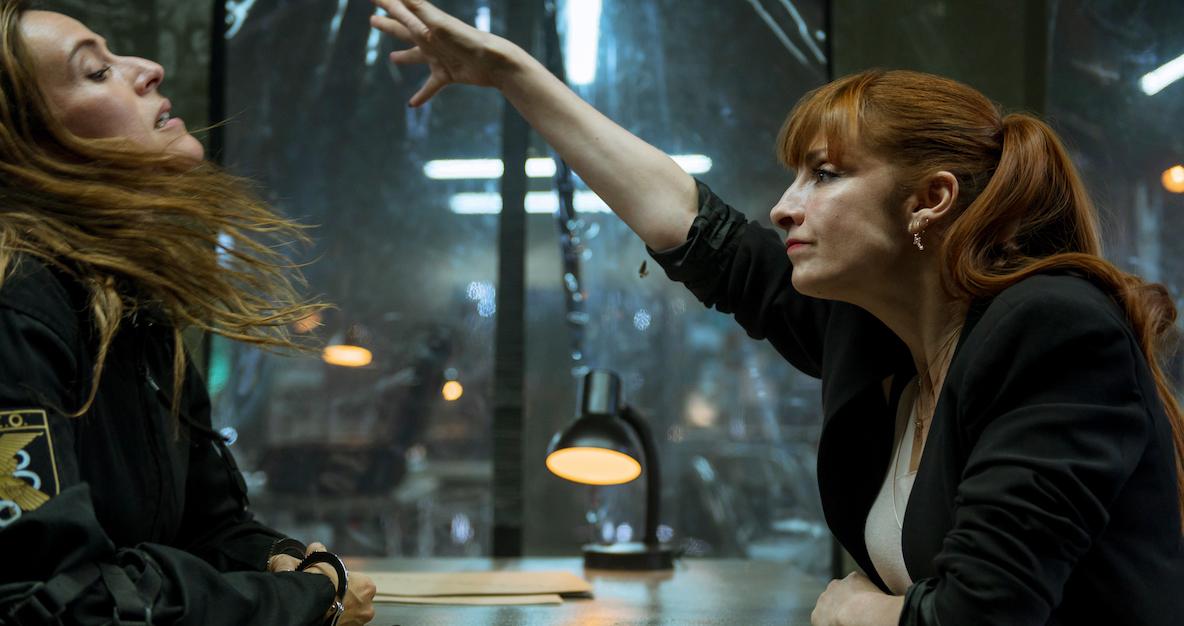 Article continues below advertisement
Is Alicia Sierra really playing both sides in 'Money Heist'?
There are many theories surrounding Alicia's lollipop-loving character, including the idea that Alicia is actually Berlin's (Pedro Alonso) girlfriend, Tatiana (previously played by Diana Gómez), the only other person outside the group who knew about the plans to rob the bank.
However, that one seems pretty unlikely.
First of all, the Professor met Tatiana as we saw in flashbacks in Season 3, so he would definitely recognize her right away. Plus, the character was played by a completely different actress than Alicia.
But that does not mean that Alicia won't switch sides, especially after being demoted from the operation. The Season 4 finale ended with Alicia locating the Professor and pointing her gun at him.
Article continues below advertisement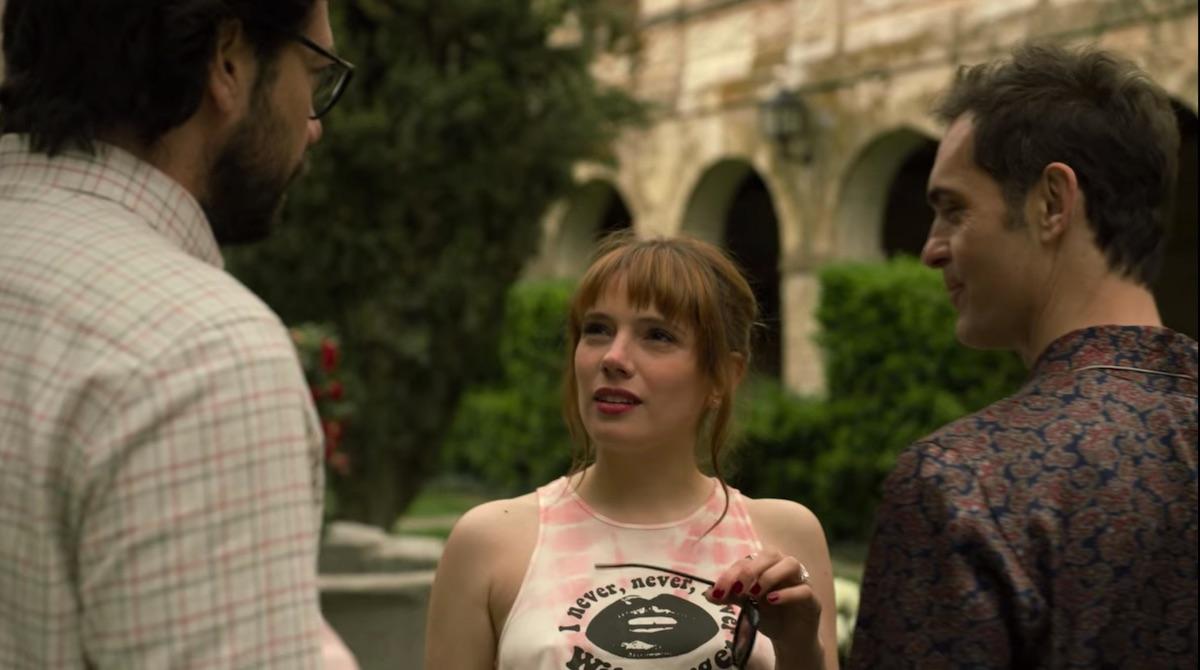 Does Alicia shoot the Professor?
"Checkmate, you son of a b---h," Alicia tells the Professor before the credits start rolling on the fourth season finale. So, what happens? Fans believe that Alicia's pregnancy might finally come into play, and the Professor may be the person to save her life.
"Last scene: Professor has a gun pointed at by Alicia. Her water breaks as she is already on the verge of having a child," one fan tweeted. "Professor saves her and her child thereby gains a favor, earns her as a new member..."
Article continues below advertisement
Another agreed, adding, "I wish Alicia f--king Sierra goes to labor like right now!" That is definitely plausible and would put Alicia in an extremely vulnerable position, and the Professor could take back control of the situation.
And let's not forget that before Lisbon was Lisbon, she was police inspector Raquel Murillo. So, it wouldn't be the first time the Professor swayed a member of the police force to his side.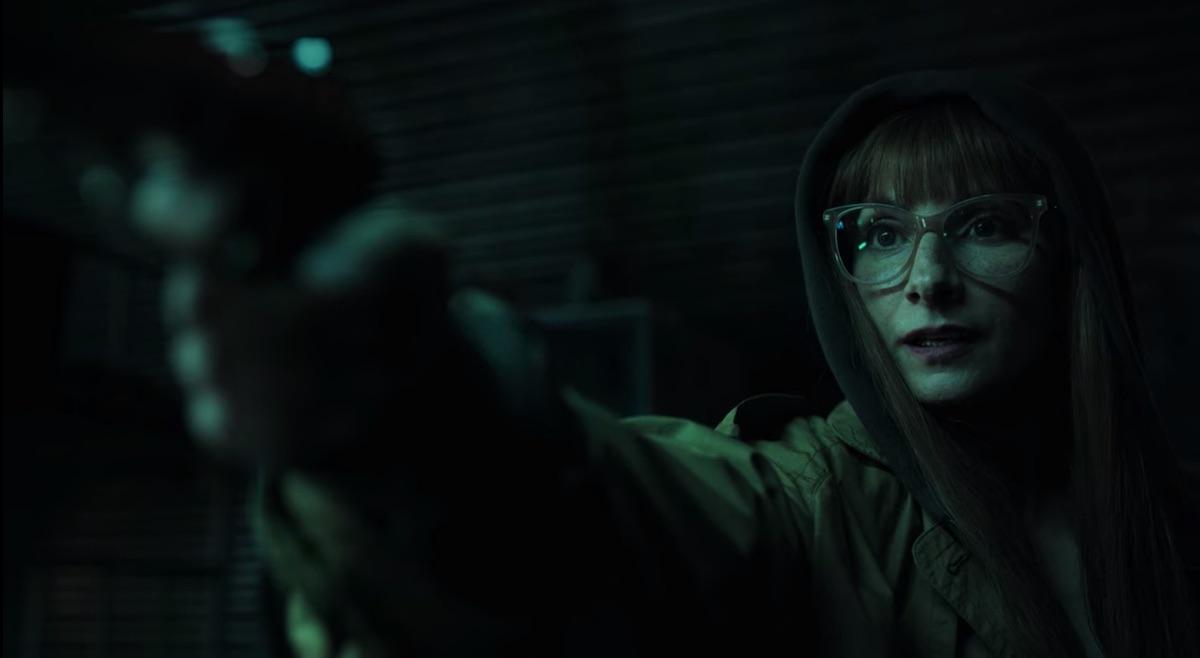 Article continues below advertisement
Either way, fans love to hate Alicia Sierra.
Fans will have to wait until Season 5 of Money Heist to see if Alicia switches sides. Until then, viewers will continue to love (to hate) the redhead inspector.
"I just finished watching Money Heist s4, and I f--ken hate Alicia Sierra," one fan wrote shortly after binging the season before another responded, "Alicia Sierra is freaking psychopath and I want to see her die... can't wait for Season 5."
Article continues below advertisement
A third chimed in, "Not @ Alicia ruining the finale omfg I HATE IT HERE."
Stream Money Heist on Netflix now.