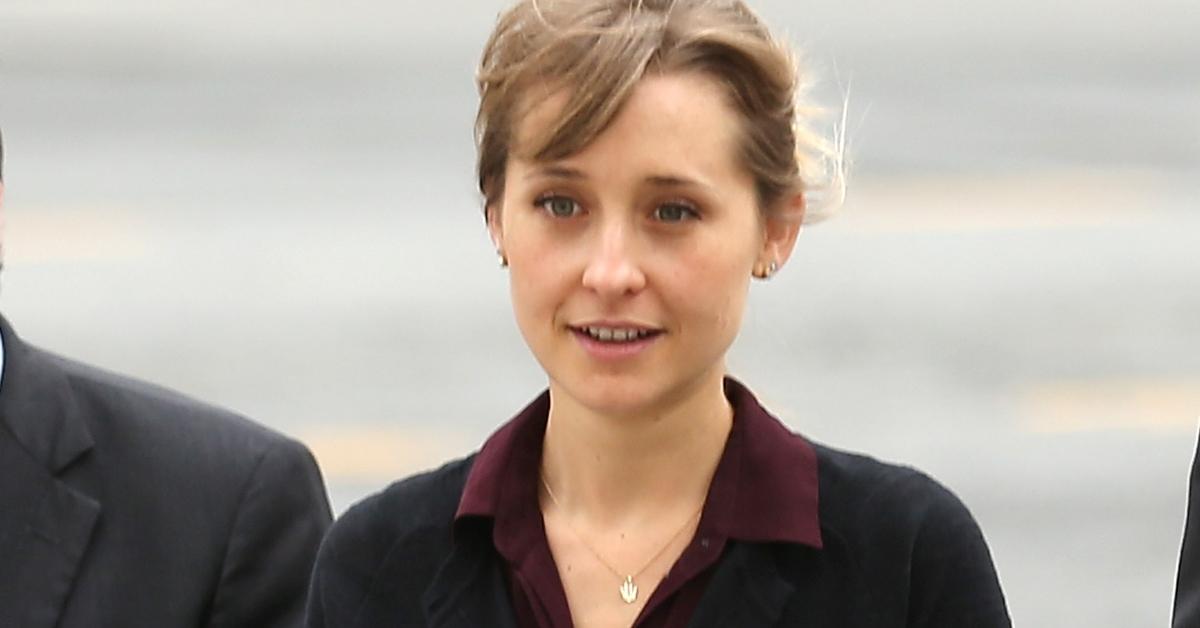 Allison Mack's Marriage to Nicki Clyne Might've Been Orchestrated by NXIVM Leader Keith Raniere
Once-popular child actress and Smallville alum Allison Mack is scheduled for sentencing over her involvement in NXIVM — the group that positioned itself as a personal development company — on Wednesday, June 30, 2021.
Mack, who enamored viewers with her portrayal of characters like Nicole Jacob in 7th Heaven, is facing allegations over recruiting new NXIVM members and subjecting them to abhorrent practices. She likely got married at the request of NXIVM leader Keith Raniere as well.
Article continues below advertisement
Allison Mack married Nicki Clyne in 2017.
Mack, who allegedly played a crucial, almost Ghislaine Maxwell–like role in the running of NXIVM, got married to fellow group member and actress Nicki Clyne in February 2017. It's understood that their marriage first came under scrutiny after Mack's April 2018 arrest for sex trafficking, among other crimes.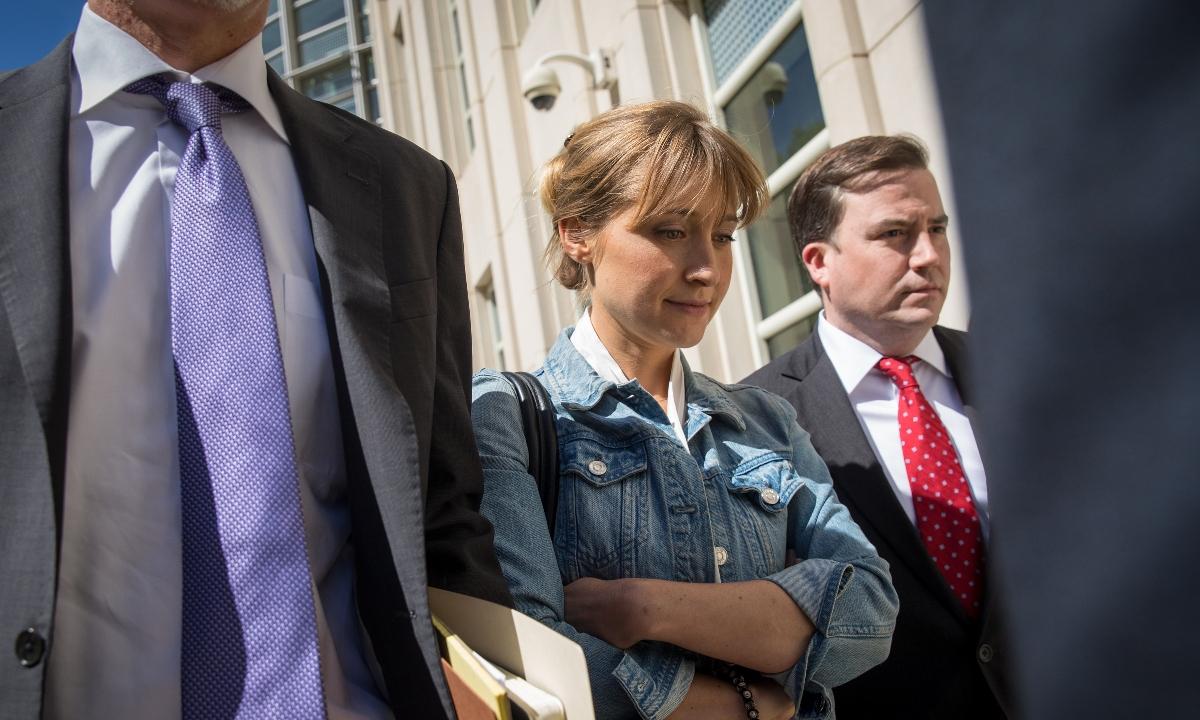 Article continues below advertisement
It's widely believed that Allison and Nicki chose to get married to obtain a green card. The nature of their relationship has been hotly contested, with some claiming that they both had close ties to Raniere.
According to Frank Parlato, who once worked as a publicist for the controversial organization, it's possible that Nicki was one of Allison's "slaves." It's understood that at least some of these women were required to have sex with Raniere.
India Oxenberg, the executive producer of Seduced: Inside the NXIVM Cult, said in Seduced (per Entertainment Tonight) that she served as a witness at Allison and Nicki's wedding ceremony. They asked her to sign a document testifying that the union was real.
Article continues below advertisement
"They also wrote a document that I had to sign, saying they were in love and that the wedding was real," she claimed. "I didn't realize at the time what I had done was a federal crime. They were not in love and Nicki was Canadian and she needed the marriage in order to stay in the country. This whole thing was orchestrated by Keith."
Article continues below advertisement
"[The marriage] was born from genuine love," Nicki told The New York Times, as per Vanity Fair.
Allison Mack filed for divorce on Dec. 11, 2020, in Orange County, Calif.
Allison was first charged with sex trafficking, conspiracy to commit sex trafficking, and forced labor in April 2018. Her arrest brought more attention to her marriage with Nicki as well.
It's understood that they continued living in the same townhouse in Albany, N.Y., with Raniere, until October 2017, the month the group likely fled to Mexico. Raniere was arrested in March 2018.
Article continues below advertisement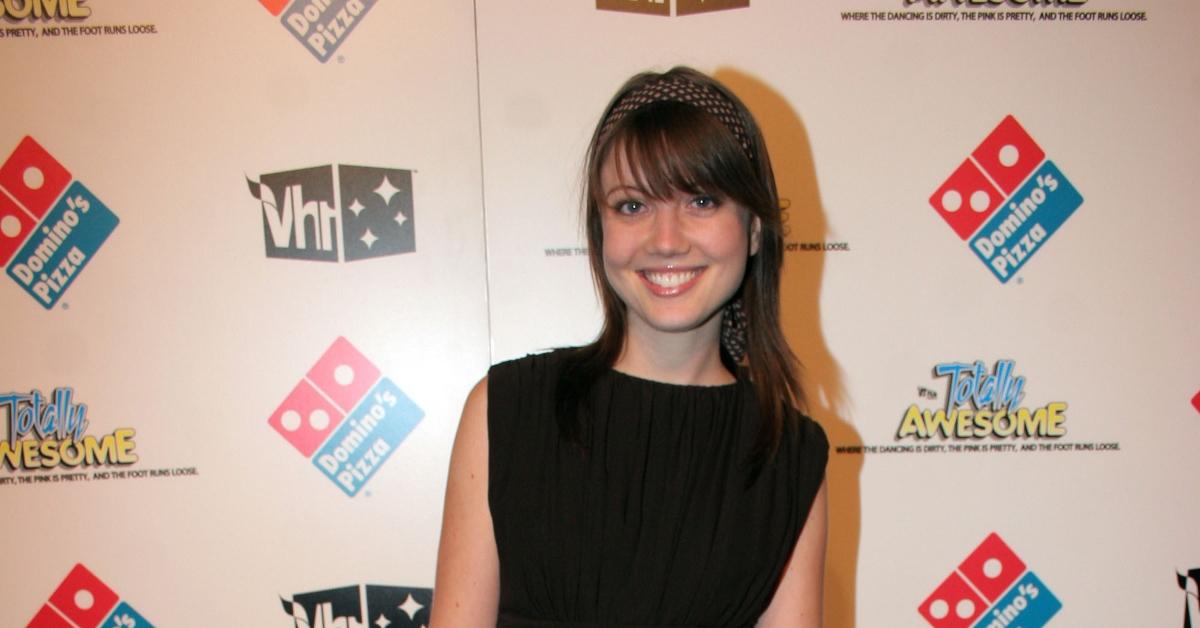 Mack filed for divorce on Dec. 11, 2020, in Orange County, Calif., in what became known as a rare public sighting of a star who spent the majority of the past few years in court-approved home confinement. It's understood that the divorce is yet to be finalized.
Article continues below advertisement
Once described as "a mastermind and Raniere's useful idiot" by Frank Parlato, Mack is thought to have approached A-listers, feminist writers, and public figures with the hope of recruiting them.
Upon joining the organization, many were reportedly required to provide damaging materials, such as nude photographs, of their friends and family members. Some had to sign over their assets. At least some of the women who belonged to DOS (shorthand for Dominus Obsequious Sororium or "Master Over Slave Women") were branded with Mack's and Raniere's initials.