Justin Timberlake and Alyssa Milano Briefly Dated — So, Who Was the Boss?
Justin Timberlake went from having a childhood crush on actor Alyssa Milano to actually dating her. Here's what we know about their time together.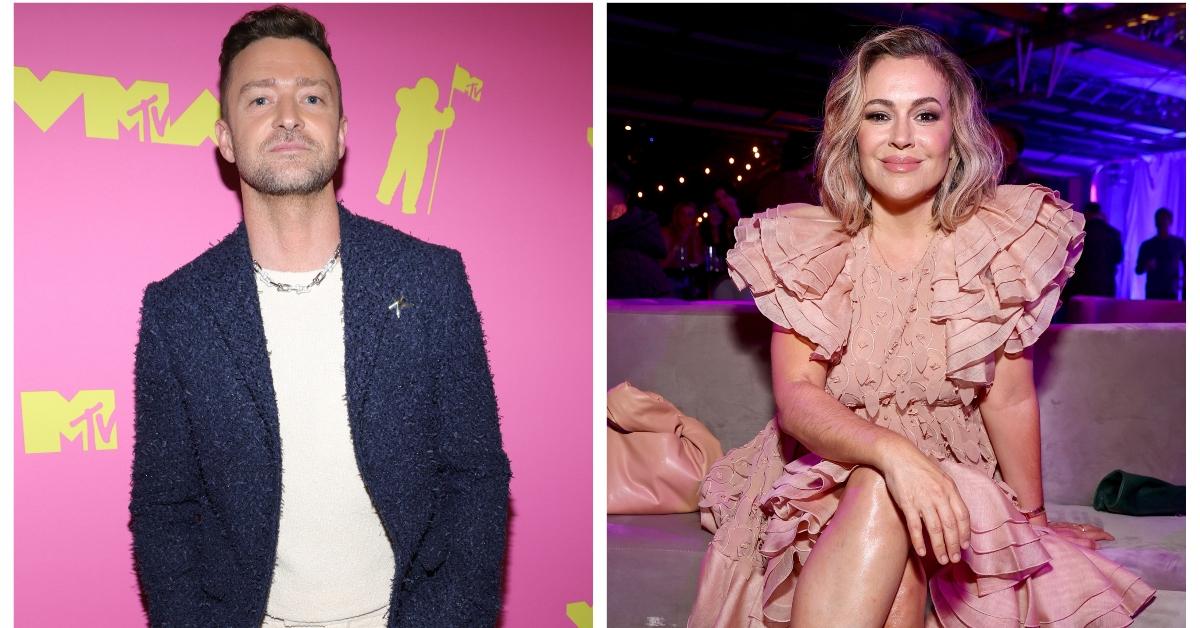 The Gist:
Justin Timberlake had a childhood crush on Alyssa Milano.
Alyssa and Justin dated after he and Britney Spears broke up.
In January 2022, Britney accused Alyssa of bullying her via social media.
Article continues below advertisement
When I was in middle school, I had a poster of Brad Pitt from Interview with the Vampire hanging on my wall. Not only was I obsessed with Anne Rice, but this was peak Brad Pitt. I'm talking long hair and morality-themed brooding over being a creature that killed to survive. I remember reading an interview where a young Kirsten Dunst, who was also in the movie, said kissing him was like kissing her brother. That made me so mad, I irrationally disliked her for far too long.
I could never in a million years imagine what it would be like to date Brad Pitt. His pedestal would be so high, I would need to charter a plane just to reach him. Brad Pitt the person could never meet the expectations I had when it came to Brad Pitt the actor. Is this what happened when Justin Timberlake dated Alyssa Milano, his childhood crush? Here's what we know about their relationship.
Article continues below advertisement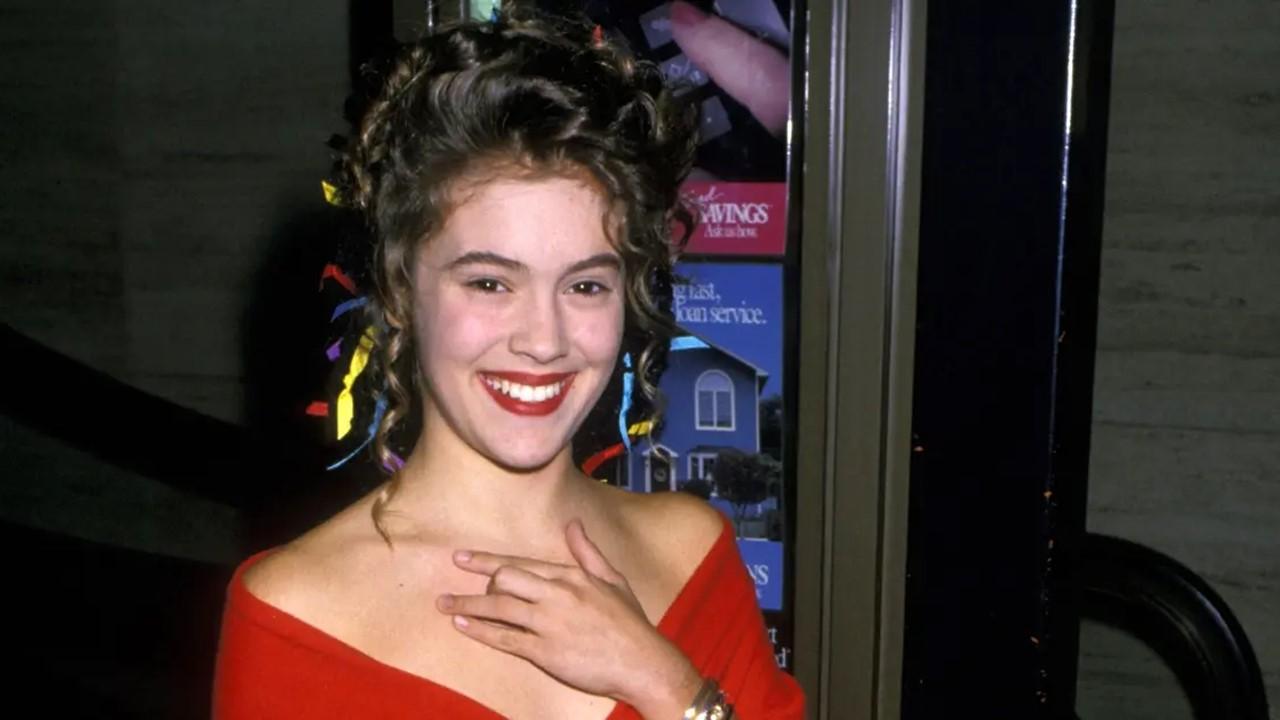 Alyssa Milano and Justin Timberlake's relationship timeline is but a blip.
From 1984 to 1992, Who's the Boss ran on ABC where it helped catapult the show's cast to super stardom. It centered around Tony Micelli, played by Tony Danza, and his daughter Samantha, played by Alyssa . He was a former professional baseball player who left the sport due to a shoulder injury. In an effort to give his daughter a better life, Tony moves them from Brooklyn to Connecticut where he took a job as a live-in housekeeper.
Article continues below advertisement
Justin was probably watching this as the series was ending, or possibly via reruns. He would have been 11 years old when the series finale aired in April 1992. It's difficult to explain to younger people how popular network sitcoms were in the 80s and 90s. Everyone watched the same thing and would go to school or to work the following day to discuss the previous night's episode. I'm a year older than Justin, and I remember boys in my grade talking about Alyssa.
By the time Justin actually dated his childhood crush, he was fresh out of his relationship with Britney Spears. He was heartbroken by their split, and wasted no time trying to move on. Not much is known about their time together, although both Alyssa and Justin have referenced it in various interviews.
Article continues below advertisement
In September 2013, Access Hollywood asked Alyssa about her dating history. "[My dating history] is longer than my IMDB [profile,]" she joked. When questioned about whether or not she and Justin actually dated, Alyssa was hilariously succinct. "Yeah that's true, that was right after Britney broke his heart, I swooped in for the kill!"
Article continues below advertisement
Two years before that interview, Justin was doing press for Bad Teacher alongside costar Jason Segal when the topic of middle school crushes came up. Coincidentally, Jason said his was Alyssa then appeared to realize what he just did as Justin said, "Yeah, me too." The two laughed about what could have been an awkward situation.
Britney Spears once accused Alyssa Milano of bullying her.
The last time Justin was brought up to Alyssa was in September 2015 during an interview with ET Online when they asked about a throwback photo she shared on her Instagram. In it, Alyssa, Britney, Justin, and another friend are smiling and hanging out. She revealed they were actually attending a party at the Playboy Mansion. Alyssa said Justin and Britney were super cute, super young, and seemed very much in love. "They just seem like the perfect match," she added.
Article continues below advertisement
Seven years later, Britney would accuse Alyssa of bullying her when she tweeted, "Someone please go check on Britney Spears," in January 2022 which was two months after her conservatorship ended, via Billboard.
After seeing this, Britney shared the tweet to her Instagram stories and accused Alyssa of bullying her. "Ladies, we are supposed to be rooting for one another, not pulling one another down," she said in a caption.
TMZ reported that a source close to Britney told them Alyssa reached out privately to apologize. Britney did not respond.