Who Has Justin Timberlake Dated? We're Bringing His Relationship History Back
Justin Timberlake has been married to actor Jessica Biel since October 2012. Before that, the singer dated a few women in the entertainment industry.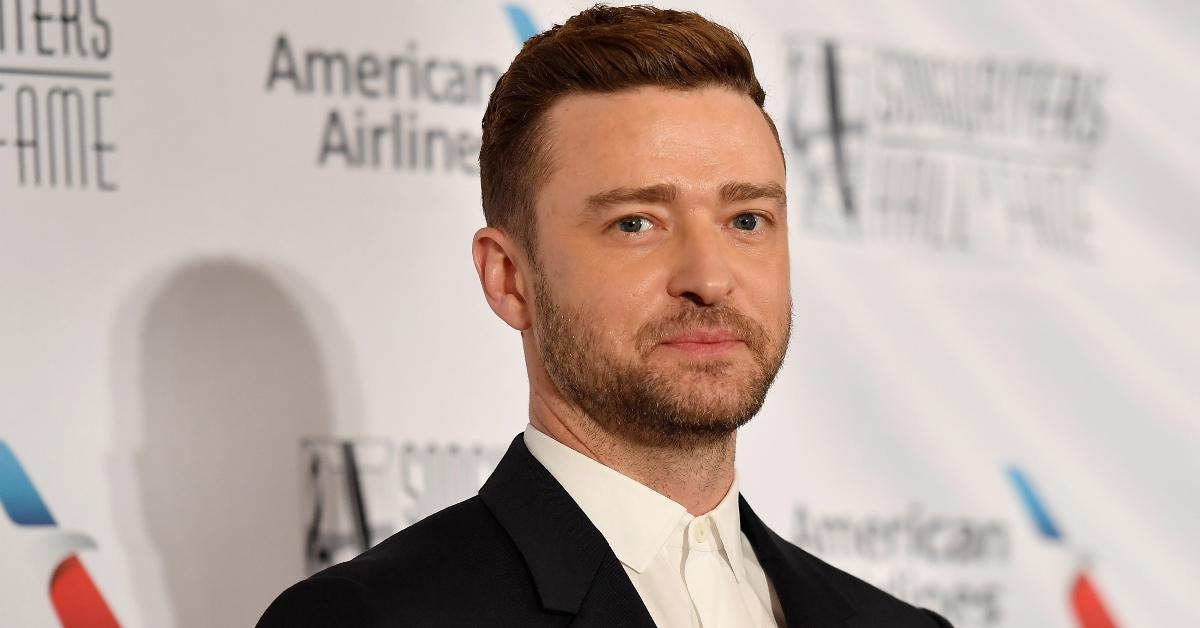 The Gist:
Justin Timberlake and Jessica Biel met in 2007 and were married in 2012.
Prior to meeting Jessica, Justin Timberlake dated Britney Spears and Cameron Diaz.
It was rumored that Justin had flings with Emma Bunton, Beyonce, Scarlett Johansson, and Alyssa Milano.
Article continues below advertisement
According to People, Justin Timberlake and Jessica Biel met in January 2007 while skiing with pals. Both were coming off of breakups and were reportedly not looking for a relationship. Those are always famous last words. By May of that year the two were in love, though four years later in March 2011 they called it quits. Obviously that didn't last as the two were engaged in December 2011 and got married 10 months later.
Prior to landing in seventh heaven with Jessica, Justin was in a couple of relationships with high-profile women. There are also some thrilling rumors surrounding the singer's dating history. Let's get into the goods and the gossip.
Article continues below advertisement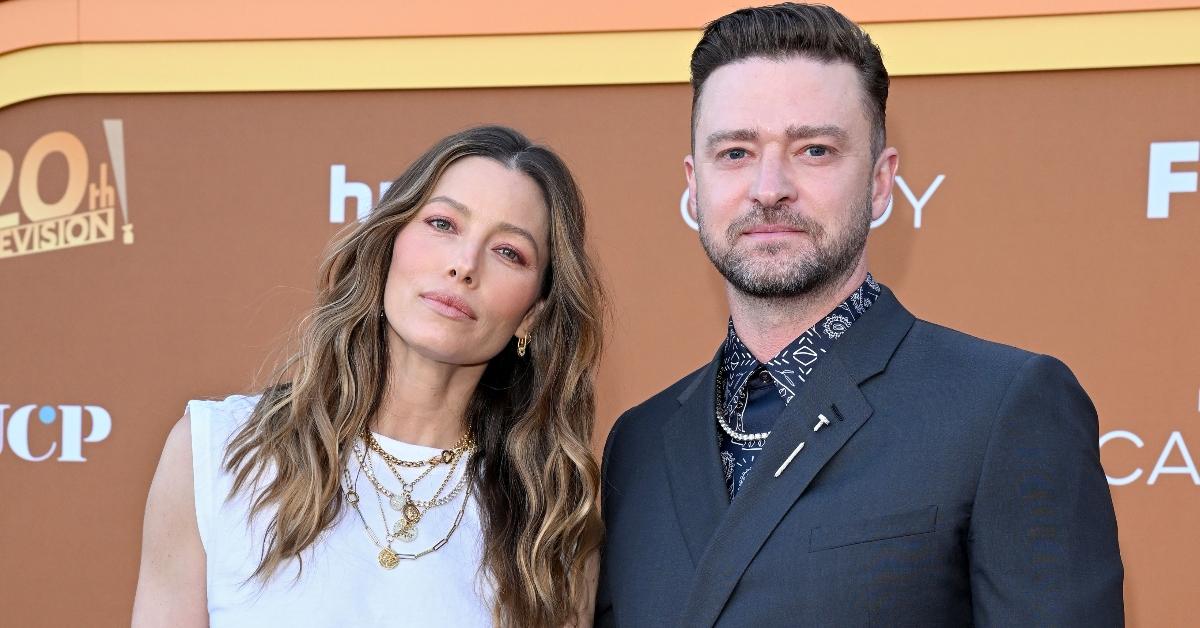 Justin Timberlake's dating history begins with one of pop culture's most famous relationships.
From double-denim red-carpet looks to revenge music videos, is there any relationship that says the early 2000s more than Justin Timberlake and Britney Spears's? The two met in December 1992 when both were cast in the 1990s revival of the Mickey Mouse Club, per People. In fact, he was Britney's first kiss during a Mouseketeer sleepover.
Article continues below advertisement
By the late '90s, both were successful in their separate music careers and were reunited in 1998 when Britney opened up for NSYNC. This sparked dating rumors that were confirmed in September 2000 when they went public at the MTV Video Music Awards. One year later the duo were living together. Justin contributed a song on Britney's third album, the self-titled Britney, but four months later in March 2002 they were calling it quits.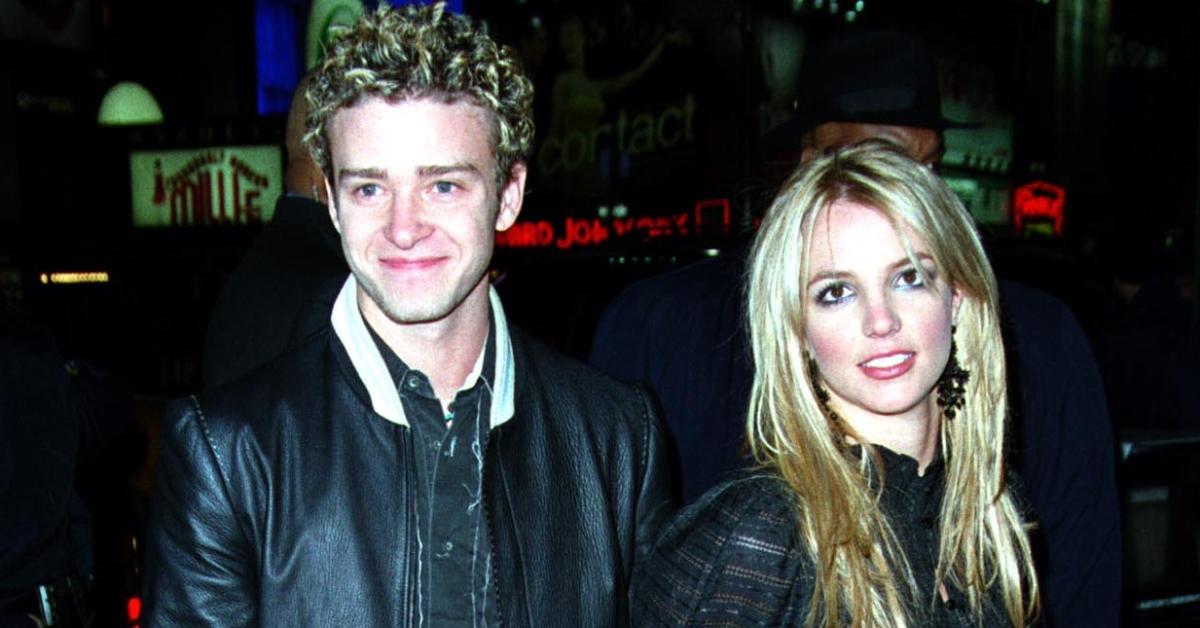 Article continues below advertisement
The end of their relationship was plagued by gossip. When Justin released "Cry Me a River" eight months after their split, fans speculated Britney cheated on him based on its lyrics and a Britney look-alike in the music video. Justin denied this and admitted to writing the song when he was in an angry place. Neither has revealed why the relationship ended though Britney did later share in her 2023 memoir that she got an abortion while dating Justin. She wanted to keep the baby, but he wasn't ready for fatherhood.
Justin Timberlake then dated Cameron Diaz.
Justin and Cameron Diaz met when she presented him with Best Burp at the 2003 Kids Choice Awards, says InStyle. She was 31 and he was 22, but despite their age difference, the two dated for nearly four years. Like the end of his previous relationship, this one was besieged by rumors. There was talk of their cheating on each other, which culminated in a public argument at a Golden Globes after-party in January 2007, per People.
Article continues below advertisement
Witnesses told the outlet that Cameron got upset after spotting Justin chatting with future wife Jessica Biel. She confronted him which resulted in an "intense 40-minute face-off in a side room." Cameron exited the room looking fairly put together but Justin was clearly rattled and evidently "slammed his fist (down) into a cabinet," said an onlooker.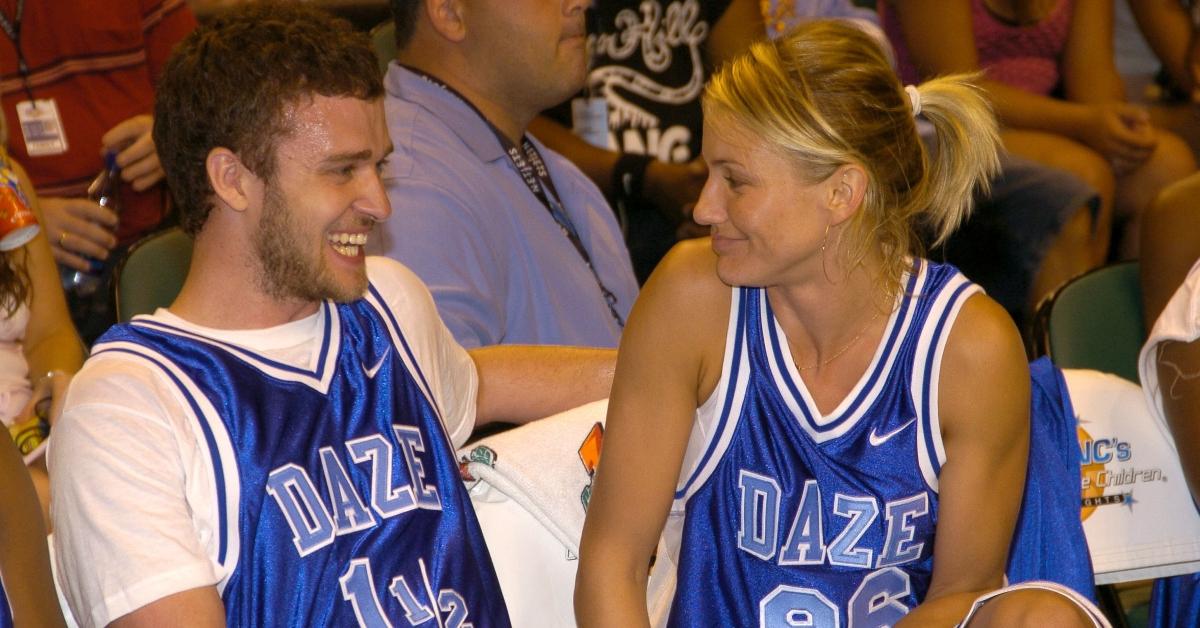 Article continues below advertisement
Justin Timberlake has been linked to other famous women, though some are unconfirmed.
In 2017 Fergie, of Black Eyed Peas Fame, was on Watch What Happens Live with Andy Cohen when she came clean about a dalliance with Justin during a game of Plead the Fifth. "It wasn't all that serious," she said while rolling her eyes. She then opted to pass.
The U.S. Sun claims Justin had alleged flings Emma Bunton (Baby Spice), Beyoncé, Scarlett Johansson, and Alyssa Milano. According to People, Emma said, "We hung out and partied a bit and he was very sweet." Is he though?