The Second Time on 'American Idol' Is About to Be the Charm for Alyssa Raghu
Alyssa Raghu was among the judges' favorites on 'American Idol' last season, but this season she's keen on securing the title.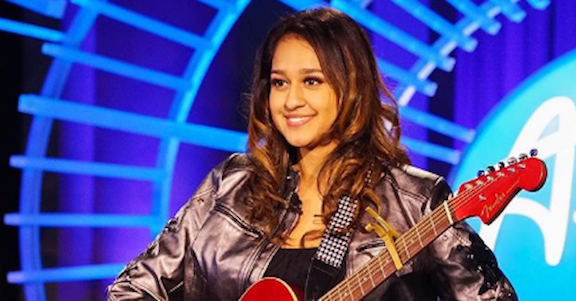 Is it Groundhog Day? Because it hardly feels like a year since our favorite show, American Idol, started its first season on ABC, and now it's back again for Season 2 (or 17, depending on how you look at it). Plus, our favorite contestant from last season, the inimitable Alyssa Raghunandan — AKA Alyssa Raghu — is also back in the show, and this time, she's in it to win it.
Article continues below advertisement
When we met her last year at 16, the then-sophomore at Lake Nona High School in Florida blew judges away from Day 1. She auditioned with Ariana Grande's "Almost Is Never Enough," and Katy Perry immediately handed her the golden ticket, saying Alyssa would make it to the season's Top 10.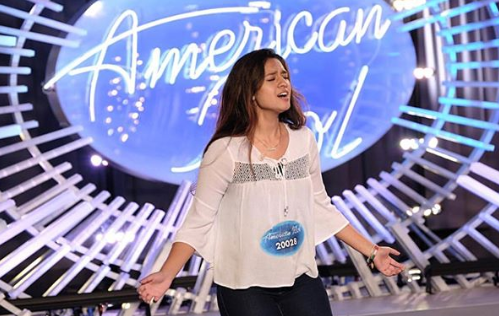 Article continues below advertisement
Katy hopefully learned not to make such big promises on the show last season, because Alyssa, newly 17, was sadly sent home in the Top 24. But before saying bye to the big stage, she managed to wow American audiences with her angelic cover of Rihanna's "Stay" as well as her duet with Cyndi Lauper herself on "Girls Just Wanna Have Fun."
Alyssa quickly worked her way into America's heart.
Alyssa, who's of Indian and Mexican descent, also touched audiences when she revealed that her father was her best friend, musical inspiration, and her constant support since her parents split when she was 2. "Something about my mom is that even though she is on the other side of the country and has been since middle school, I wouldn't say she left," Alyssa opened up in an interview.
Article continues below advertisement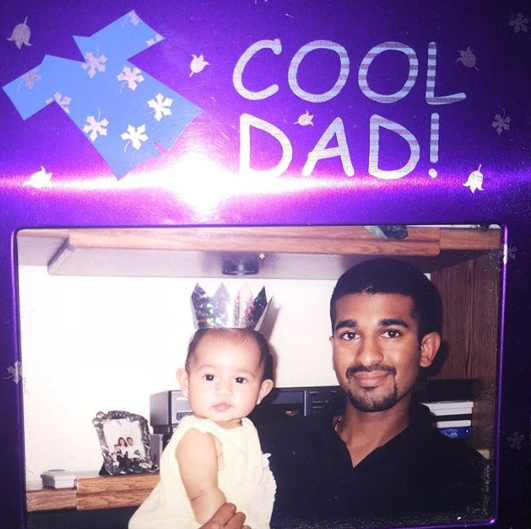 She also took to Twitter to clarify her relationship with her parents, which she feared television viewers might have misunderstood. "Just for some clarification," she wrote, "my mom is an incredible woman and is still in my life. When she did move away to Arizona, it was to help her family that really needed her. She knew how close my dad and I are, and wanted me to be happy."
Article continues below advertisement
"I see my mom very often, and she is a wonderful and caring human being. She travels to see all of my performances and has been super supportive of my dreams. Love you mom," the teen tweeted.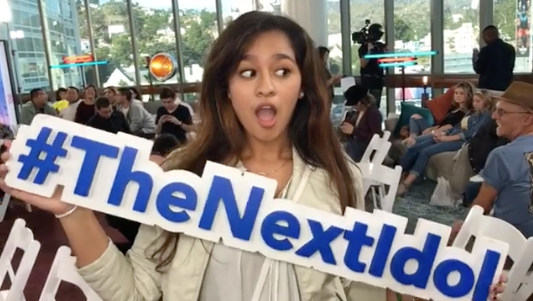 Article continues below advertisement
This season, Alyssa is in it to win it. For real.
Although it's not terribly common, former American Idol contestants are welcome to audition again for the show. "I know so many of you wanted me to try for a second time so I went ahead and gave it my all," Alyssa recently posted about her second round at Idol.
The 17-year-old writes on her website that she's been singing "her entire life and knew when she was 11 ... that she wanted to pursue music as a career." Since then, she's been actively performing at shows and events around the country, and has been "compared to Ariana Grande, Adele, and Christina Aguilera."
Article continues below advertisement
Follow Alyssa on social media and listen to her music.
Behind the scenes of American Idol, Alyssa has amassed quite a devoted following, many of whom think she was robbed of the title last season. But hey, that's why we're back where it all started. She's verified on Instagram and Twitter, and has a great YouTube account — where she shares music, performances, and delightful covers of all of our favorite pop songs — with a combined 60k followers.
Article continues below advertisement
Our personal favorite is an inspired mashup of TLC's "No Scrubs," Blackstreet's "No Diggity," and Montell Jordan's "This Is How We Do It." Follow Alyssa to listen to her music and see the casual selfies she shares when she's traveling away from her hometown of Orlando, Florida.
Does Alyssa win this season of American Idol? SPOILERS!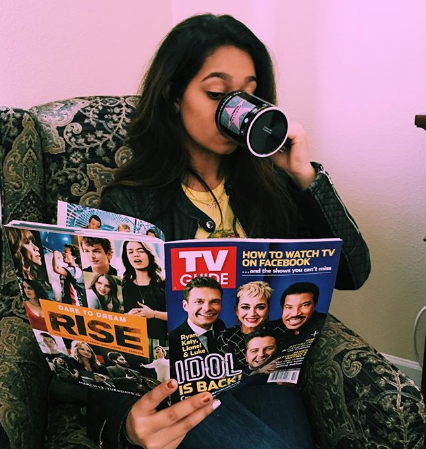 Article continues below advertisement
We're thrilled Alyssa came back for a second round at American Idol because we were devastated to see the singer Katy Perry once described as "She's got that sauce" go last year. So were the judges, from what it appears, because this season, she's sticking around.
According to insider spoilers, after leaving judges in awe with her initial showcase performance of Meghan Trainor's "Dear Future Husband," Alyssa goes on to the Top 20. Then, she blows audiences away with her cover of Paramore's "Ain't It Fun," before landing her second celebrity duet — this time, with Julia Michaels. All of these incredible performances land Alyssa in the season's Top 14, and then it's up to you to choose.
Don't miss this season of American Idol. New episodes air on Sundays at 8 p.m. on ABC.