Consider AMC's 'Best Christmas Ever' 2021 Lineup for Your Holiday Movie Marathon
AMC's 'Best Christmas Ever' is back and better than ever in 2021. We have the network's complete schedule, so check out the lineup here!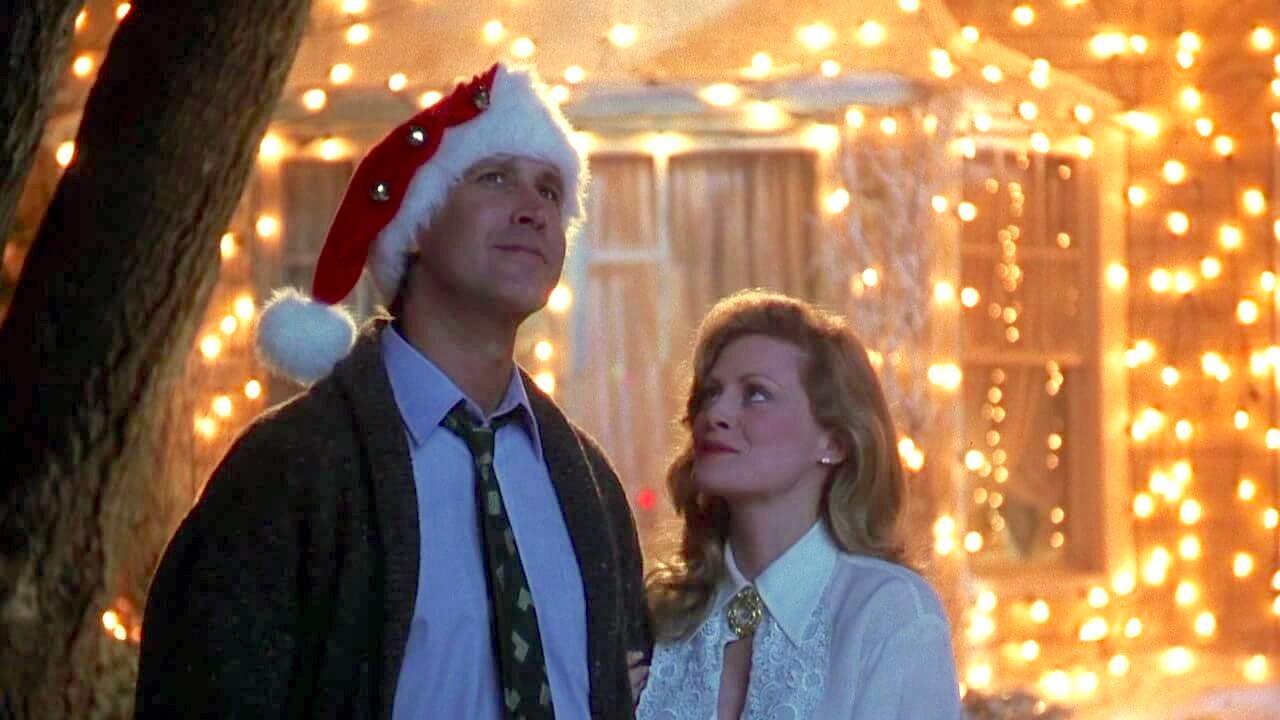 Now that the holiday season is upon us, AMC Networks is returning with Best Christmas Ever, an annual seasonal block of screen-time consisting of over 50 Christmas-themed television specials and feature films.
The month-long Christmas marathon begins on Nov. 29 and concludes on Dec. 25 on AMC and AMC Plus. The yearly schedule includes fan-favorites such as National Lampoon's Christmas Vacation, The Polar Express, Fred Claus, and Scrooged.
Article continues below advertisement
If you're struggling to find a festive movie or television special this year, consider tuning into AMC's Best Christmas Ever program! We even have the complete 2021 schedule below. Check it out!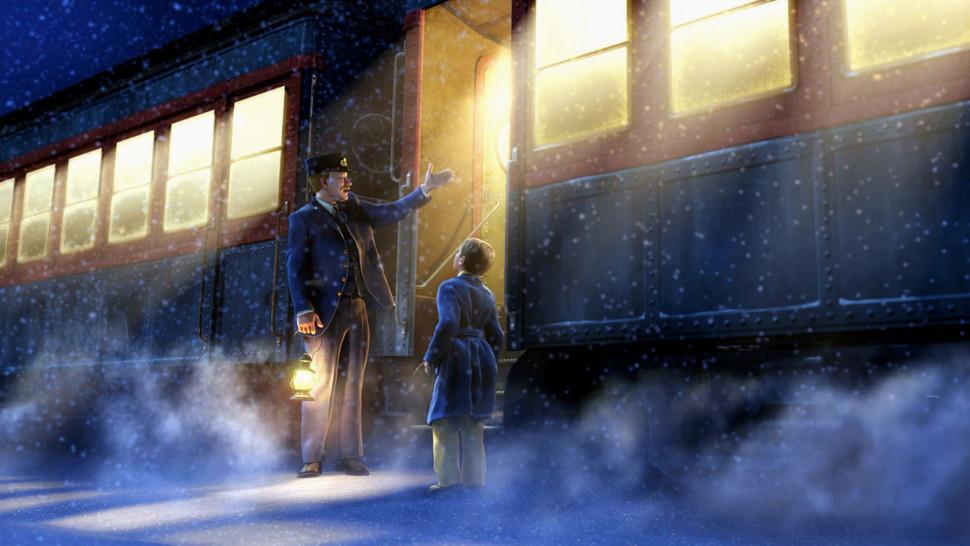 Article continues below advertisement
Thursday, Dec. 2, 2021
1:30 p.m. — The Polar Express
3:30 p.m. — Fred Claus
6:00 p.m. — Four Christmases
8:00 p.m. — National Lampoon's Christmas Vacation
10:15 p.m. — The Polar Express
Friday, Dec. 3, 2021
12:15 a.m. — The Year Without a Santa Claus
1:30 a.m. — Rudolph's Shiny New Year
2:30 a.m. — 'Twas the Night Before Christmas
3:00 a.m. — Little Drummer Boy: Book II
3:30 a.m. — Santa Claus: The Movie
9:00 a.m. — Rudolph's Shiny New Year
10:00 a.m. — Planes, Trains, and Automobiles
8:00 p.m. — Planes, Trains, and Automobiles
Article continues below advertisement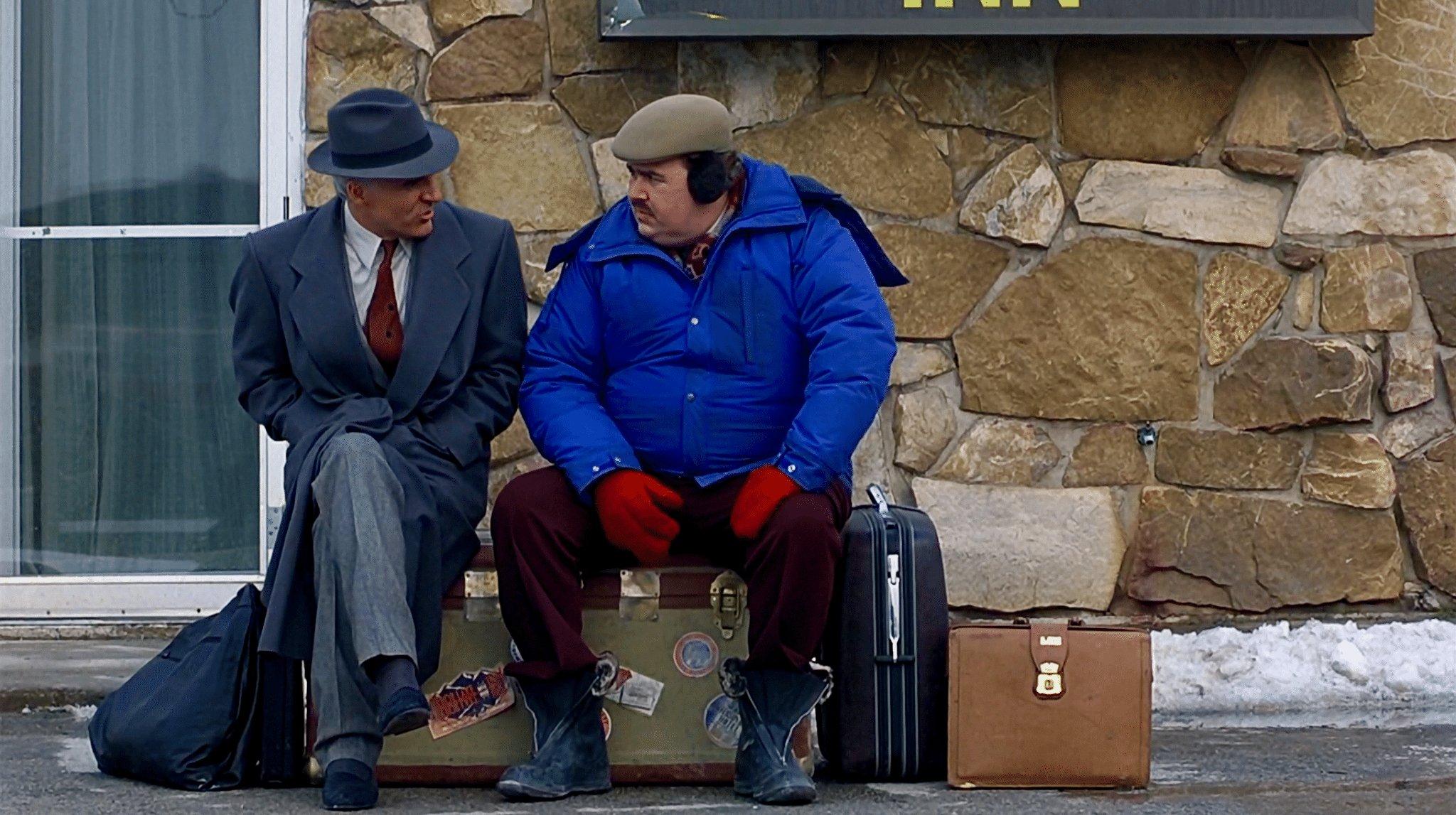 Saturday, Dec. 4, 2021
3:17 a.m. — Surviving Christmas
5:16 a.m. — The Christmas Shoes
2:30 p.m. — Fred Claus
5:00 p.m. — Four Christmases
7:00 p.m. — National Lampoon's Christmas Vacation
9:15 p.m. — National Lampoon's Christmas Vacation
11:30 p.m. — Four Christmases
Sunday, Dec. 5, 2021
1:30 a.m. — A Dennis the Menace Christmas
3:30 a.m. — A Christmas Story
10:39 a.m. — Fred Claus
Monday, Dec. 6, 2021
6:00 p.m. — Scrooged
8:00 p.m. — Four Christmases
10:00 pm — Fred Claus
Article continues below advertisement
Tuesday, Dec. 7, 2021
12:30 a.m. — Scrooged
2:30 a.m. — Beethoven's Christmas Adventure
9:00 a.m. — The Legend of Frosty the Snowmen
10:30 a.m. — All I Want for Christmas
3:30 p.m. — Fred Claus
6:00 p.m. — Four Christmases
Wednesday, Dec. 8, 2021
4:00 a.m. — A Holiday to Remember
2:00 p.m. — To Grandmother's House We Go
4:00 p.m. — Snow Day
8:00 p.m. — National Lampoon's Christmas Vacation
10:15 p.m. — National Lampoon's Christmas Vacation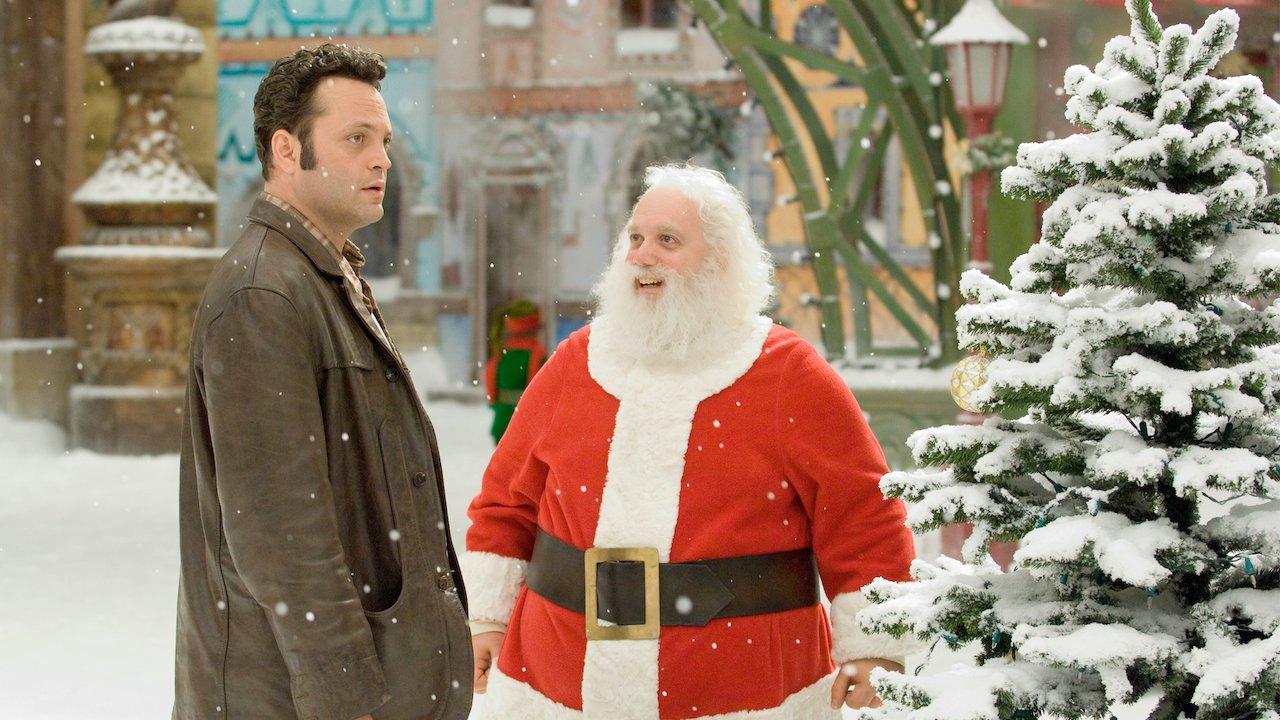 Article continues below advertisement
Thursday, Dec. 9, 2021
2:45 a.m. — Christmas in Connecticut
9:00 a.m. — To Grandmother's House We Go
1:00 p.m. — Snow Day
3:00 p.m. — Grandma Got Run Over by a Reindeer
4:00 p.m. — Rudolph's Shiny New Year
5:00 p.m. — Rudolph and Frosty's Christmas in July
7:30 p.m. — 'Twas the Night Before Christmas
8:00 p.m. — The Polar Express
Friday, Dec. 10, 2021
2:30 a.m. — Santa Claus: The Movie
5:00 a.m. — Grandma Got Run Over by a Reindeer
9:00 a.m. — Santa Claus: The Movie
11:30 a.m. — 'Twas the Night Before Christmas
12:00 p.m. — Rudolph's Shiny New Year
1:00 p.m. — Rudolph and Frosty's Christmas in July
6:00 p.m. — The Polar Express
8:00 p.m. — Four Christmases
10:00 p.m. — Four Christmases
Article continues below advertisement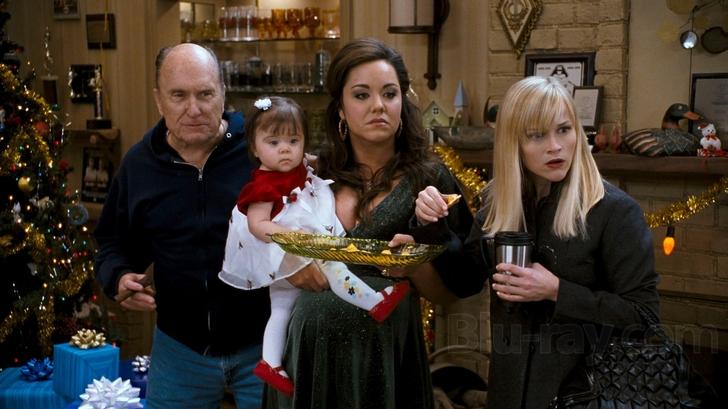 Saturday, Dec. 11, 2021
3:45 a.m. — White Christmas
6:30 a.m. — Pinocchio's Christmas
7:45 a.m. — The First Christmas: The Story of the First Christmas Snow
8:15 a.m. — Jack Frost
9:30 a.m. — 'Twas the Night Before Christmas
10:00 a.m. — Frosty's Winter Wonderland
8:00 p.m. — Scrooged
Sunday, Dec. 12, 2021
3:00 a.m. — Scrooged
5:00 a.m. — Jack Frost
6:15 a.m. — Jack Frost
7:00 p.m. — National Lampoon's Christmas Vacation
9:15 p.m. — National Lampoon's Christmas Vacation
Article continues below advertisement
Monday, Dec. 13, 2021
9:00 a.m. — A Different Kind of Christmas
11:15 a.m. — A Dennis the Menace Christmas
1:15 p.m. — Fred Claus
3:45 p.m. — Frosty's Winter Wonderland
4:15 p.m. — Rudolph And Frosty's Christmas in July
6:45 p.m. — The Year Without a Santa Claus
8:00 p.m. — The Polar Express
10:00 p.m. — National Lampoon's Christmas Vacation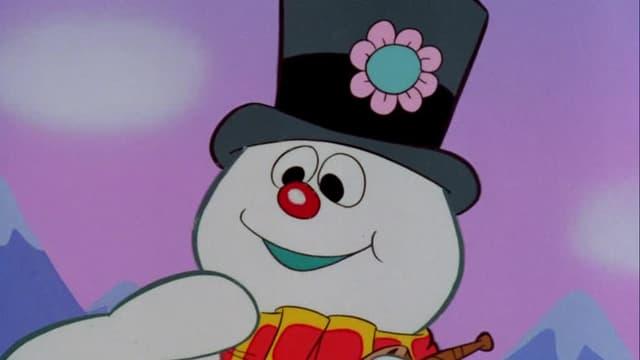 Article continues below advertisement
Tuesday, Dec. 14, 2021
12:15 a.m. — Snow Day
2:15 a.m. — Fred Claus
4:45 a.m. — The Life and Adventures of Santa Claus
11:15 a.m. — Nestor, the Long-Eared Christmas Donkey
11:45 a.m. — Frosty's Winter Wonderland
12:15 p.m. — Rudolph and Frosty's Christmas in July
2:45 p.m. — The Year Without a Santa Claus
4:00 p.m. — Snow Day
6:00 p.m. — The Polar Express
8:00 p.m. — National Lampoon's Christmas Vacation
10:15 p.m. — Scrooged
Wednesday, Dec. 15, 2021
2:15 a.m. — Surviving Christmas
4:15 a.m. — Buster and Chauncey's Silent Night
5:30 a.m. — Nestor, the Long-Eared Christmas Donkey
9:00 a.m. — Grandma Got Run Over by a Reindeer
10:00 a.m. — Surviving Christmas
12:00 p.m. — Scrooged
8:00 p.m. — Four Christmases
10:00 p.m. — Fred Claus
Article continues below advertisement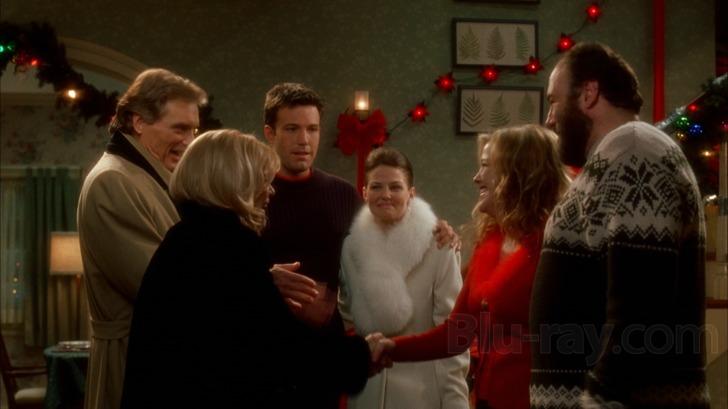 Thursday, Dec. 16, 2021
2:30 a.m. — The Leprechauns' Christmas Gold
6:00 a.m. — Annie
8:45 a.m. — Rudolph's Shiny New Year
10:00 a.m. — Willy Wonka and the Chocolate Factory
12:30 p.m. — Fred Claus
3:00 p.m. — Four Christmases
5:00 p.m. — National Lampoon's Christmas Vacation
7:15 p.m. — National Lampoon's Christmas Vacation
9:30 p.m. — Caddyshack
11:30 p.m. — Willy Wonka and the Chocolate Factory
Article continues below advertisement
Friday, Dec. 17, 2021
6:00 a.m. — Charlie and the Chocolate Factory
8:30 a.m. — Willy Wonka and the Chocolate Factory
11:00 a.m. — Caddyshack
1:00 p.m. — Planes, Trains, and Automobiles
3:00 p.m. — Scrooged
5:00 p.m. — The Polar Express
7:00 p.m. — Snow Day
9:00 p.m. — Scrooged
11:00 p.m. — Grease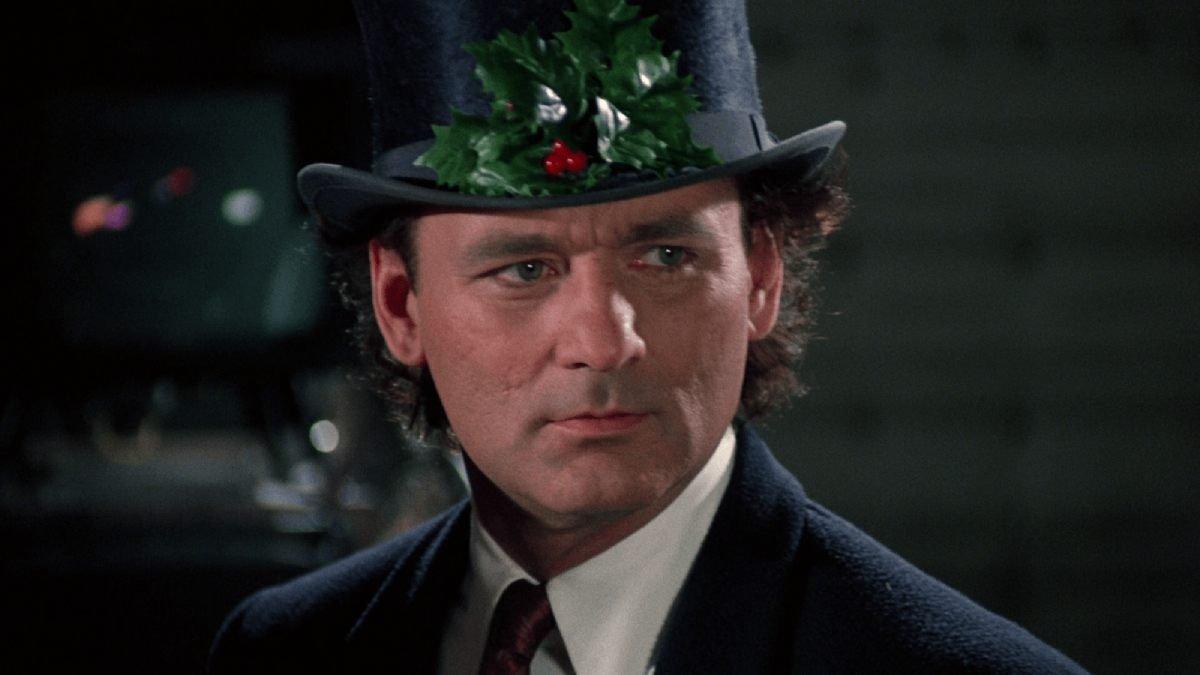 Article continues below advertisement
Saturday, Dec. 18, 2021
1:30 a.m. — Wish for Christmas
3:30 a.m. — To Grandmother's House We Go
5:30 a.m. — Planes, Trains, and Automobiles
7:30 a.m. — Snow Day
9:30 a.m. — Gremlins
12:00 p.m. — Scrooged
2:00 p.m. — The Polar Express
4:00 p.m. — National Lampoon's Christmas Vacation
6:15 p.m. — National Lampoon's Christmas Vacation
8:30 p.m. — Fred Claus
11:00 p.m. — Gremlins
Sunday, Dec. 19, 2021
1:30 a.m. — To Grandmother's House We Go
3:30 a.m. — The Legend of Frosty the Snowman
5:00 a.m. — Jack Frost
7:30 a.m. — The Family Man
10:30 a.m. — Scrooged
12:30 pm — National Lampoon's Vacation
2:30 p.m. — Fred Claus
5:00 p.m. — Four Christmases
7:00 p.m. — Four Christmases
9:00 p.m. — National Lampoon's Vacation
11:00 p.m. — The Family Man
Article continues below advertisement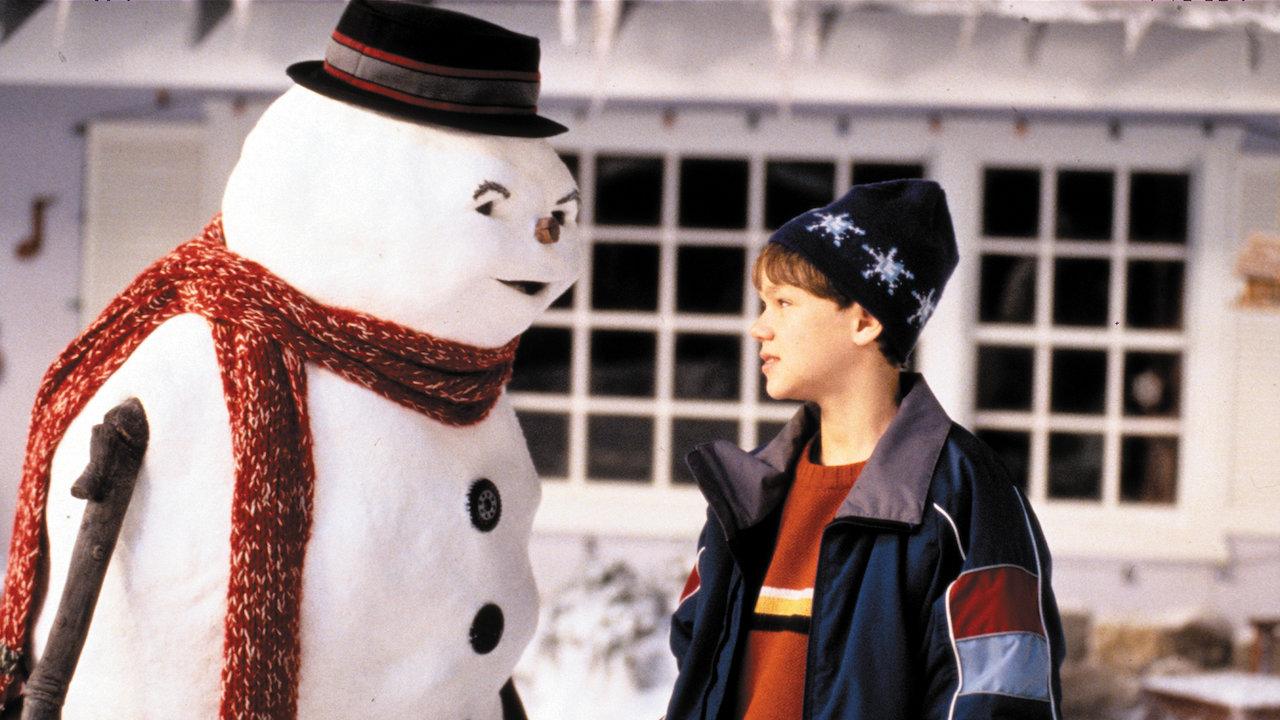 Monday, Dec. 20, 2021
8:00 p.m. — Scrooged
10:00 p.m. — Fred Claus
Tuesday, Dec. 21, 2021
3:15 p.m. — Rudolph and Frosty's Christmas in July
5:45 p.m. — 'Twas the Night Before Christmas
6:15 p.m. — Frosty's Winter Wonderland
6:45 p.m. — The Year Without a Santa Claus
8:00 p.m. — The Polar Express
10:00 p.m. — Four Christmases
Article continues below advertisement
Wednesday, Dec. 22, 2021
4:00 p.m. — Planes, Trains, and Automobiles
6:00 p.m. — Four Christmases
8:00 p.m. — National Lampoon's Christmas Vacation
10:15 p.m. — National Lampoon's Christmas Vacation
Thursday, Dec. 23, 2021
5:30 p.m. — Fred Claus
8:00 p.m. — Four Christmases
10:00 p.m. — The Polar Express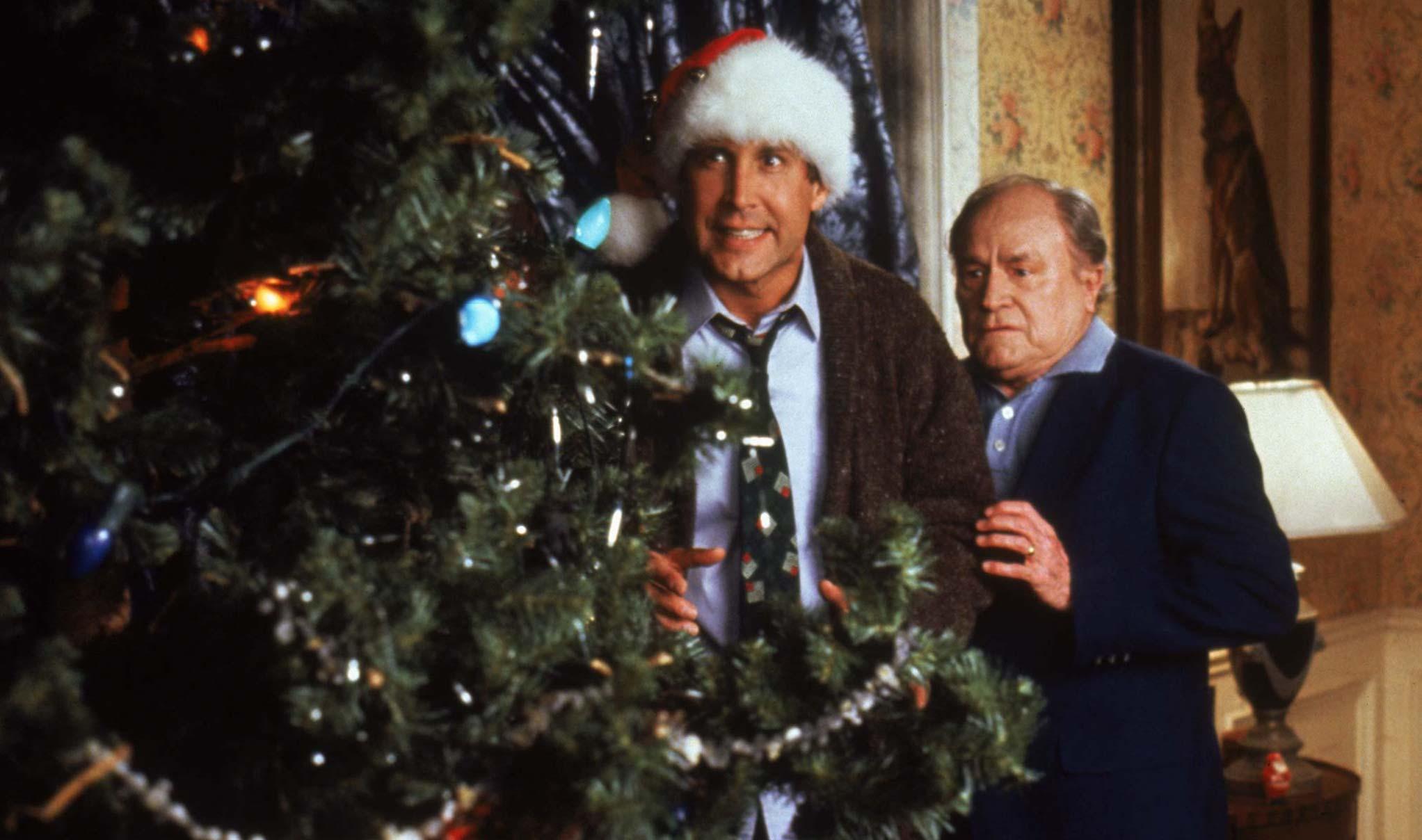 Article continues below advertisement
Friday, Dec. 24, 2021
AMC's Best Christmas Marathon – All Day:
11:15 a.m. — White Christmas
2:00 p.m. — Scrooged
4:00 p.m. — The Polar Express
8:00 p.m. — National Lampoon's Christmas Vacation
10:15 p.m. — National Lampoon's Christmas Vacation
Saturday, Dec. 25, 2021
AMC's Best Christmas Marathon All Day (Continued):
12:30 a.m. — The Polar Express
2:30 a.m. — Fred Claus
5:00 a.m. — Jack Frost
6:15 a.m. — Frosty's Winter Wonderland
6:45 a.m. — The Year Without a Santa Claus
8:00 a.m. — Jack Frost
10:30 a.m. — Scrooged
12:30 p.m. — The Polar Express
2:30 p.m. — Fred Claus
5:00 p.m. — Four Christmases
7:00 p.m. — National Lampoon's Christmas Vacation
9:15 p.m. — National Lampoon's Christmas Vacation
11:30 p.m. — Four Christmases