Who Are the 2023 'American Idol' Platinum Ticket Winners?
The 2023 season of 'American Idol' has included emotional auditions. The judges had no problem choosing Platinum Ticket winners, however.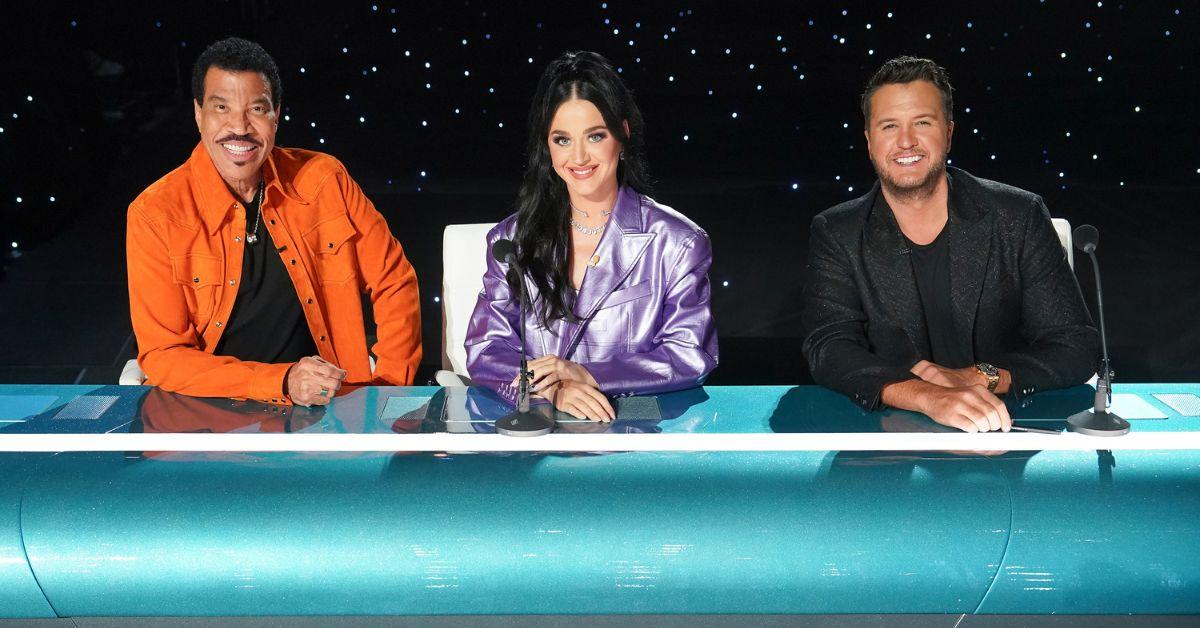 The 2023 of American Idol has included auditions that have brought a rollercoaster of emotions to judges and audiences back home. However, the judges still had no problem choosing the year's Platinum Ticket winners.
Article continues below advertisement
Platinum Tickets are one of American Idol contestants' biggest advantages. Those who receive a Platinum Ticket not only go to Hollywood, but they get to sit out the first round, rest their voice, and choose who they want to duet with.
Past recipients are what Katy Perry calls "the cream of the crop," and four lucky Platinum Ticket winners have proven just that.
'American Idol' Platinum Ticket winners include Tyson Venegas.
Teen singer Tyson Venegas received the first Platinum Ticket after his audition on day one. The 17-year-old contestant received a standing ovation from Lionel Richie following his performance of Billy Joel's "New York State of Mind." The judge told Tyson that his performance was "spot-on professional."
Article continues below advertisement
Tyson already had a little bit of an advantage over other contestants, as this was not the first time he's auditioned in a singing competition television series. Before American Idol, he auditioned for a spot on The Voice Teens in 2020, a spin-off series of The Voice in the Philippines.
Tyson sang "New York State of Mind" for this audition as well, except he sang and played the keyboard blindfolded.
Article continues below advertisement
Kaylin Hedges is also an 'American Idol' Platinum Ticket winner.
The second recipient of the Platinum Ticket not only has a strong voice, but is one of the youngest competitors. Judges gave 15-year-old Kaylin Hedges a standing ovation following her rendition of "I'm Already There" by Lonestar, which she sang as a dedication to her father, who serves in the military.
Article continues below advertisement
Kaylin's website states that she started performing on stage at age 6, and that she is a triple threat (singer, dancer, actor) currently living in New York City. She's also posted photos and media related to American Idol on her Instagram, including a video with her father following his surprise return home after her audition.
Cam Amen won a Platinum Ticket on 'American Idol' too.
Final Platinum Ticket recipient Cam Amen wowed the judges with his tearful rendition of Marc Cohn's "Hallelujah." Unlike the previous two singers, Cam had no television experience prior to his audition. However, after explaining his childhood in foster care, his emotions were so heavy, and it was beautifully shown while singing.
Article continues below advertisement
"Every time I wanted you to do something amazing, you did it," said Luke Bryan following Cam's performance. "You came out of being upset and crying and just started singing like that, I mean you didn't even have all the tears dry."
The soul singer continued to dry his tears during judging, and while out of the room, Katy herself admitted that she "can't hit a note" when she cries.
Elijah McCormick's name is on the list as well.
Singer and the first-ever recipient of America's Platinum Ticket Elijah McCormick dazzled the judges with his cover of "Bless the Broken Road" by Rascal Flatts. The audition came three years after a car crash on his graduation night, in which he suffered life-threatening injuries as a result.
The singer needed to re-learn how to walk and talk, and a career in music was put into question.
Article continues below advertisement
Nicknamed "golden child" by hospital officials, Elijah's musical abilities remained intact, and Lionel even called him a "golden child" after he sang.
Although he was not awarded this Platinum Ticket by judges, he will still have the same advantages as this year's other recipients.
Watch American Idol on Sundays at 8 p.m. EST on ABC.